Rafal,
They were at war with Croatia and Bohemia too.
CHAPTER 4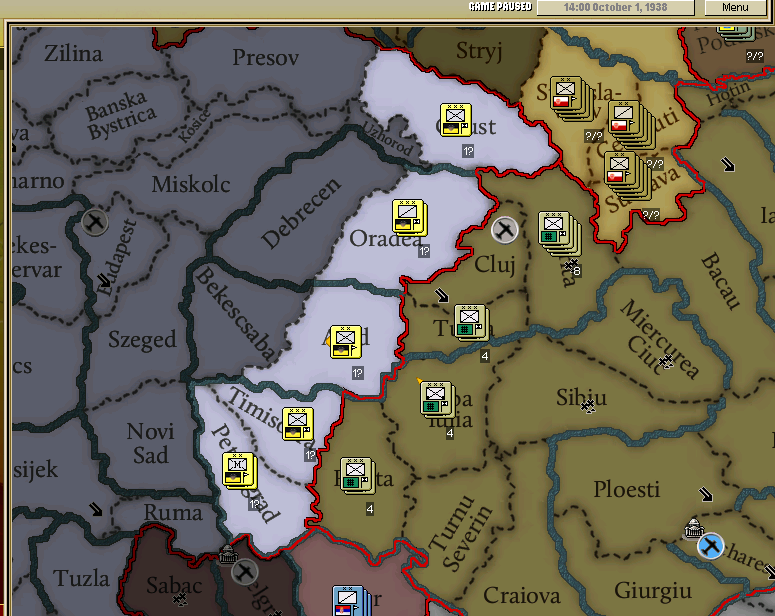 The Romanians military leaders weren't mad, and didn't hope to invade the Empire. Instead, they planned a defence in the Carpathians moutains. They took the hard decision to let the ennemy invade the Transylvanian plains, as defending it would have been hopeless.

As soon as the Danubians stepped on Orodea, Arad and Cluj, counter-offensive were launched by the Romanians, with the clear objective to disorganize and demoralize their ennemies.

The Danubians attempted two times to break Resitas defence, without success.

Meanwhile, the Romanian army was still wearing down the Danubian army on the plains of Arad.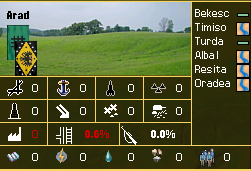 The city was soon in rubble, a sacrifice deemed necessary by the Conducător.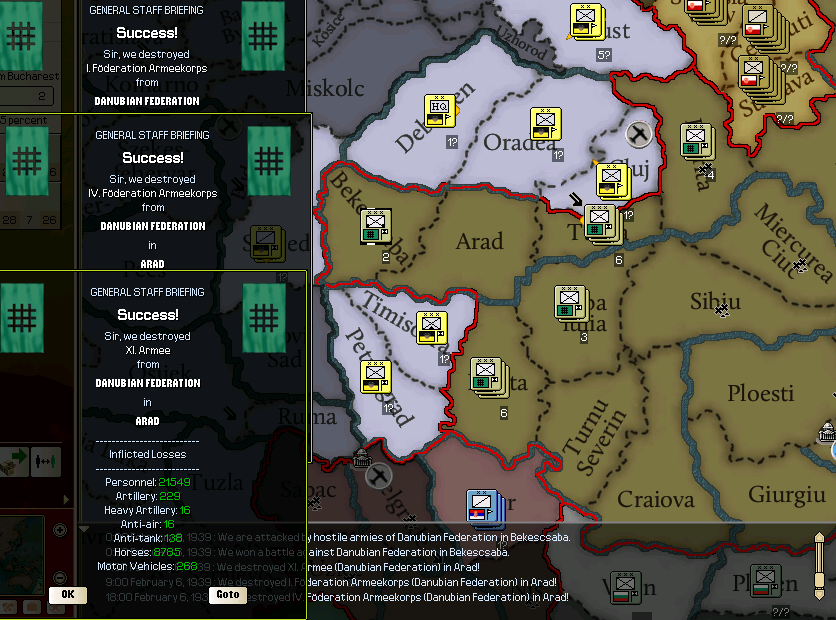 After three months of intense fighting, in early February 1939, the Romanian Motorized divisions led by the Lt. General Mociulschi succeded in cutting out of supplies a good chunk of the already exhausted and demoralized Danubian corps in Arad. Their quick surrender was a blow to the Danubian High Command, and Mociulschi received personnal compliments from Codreanu.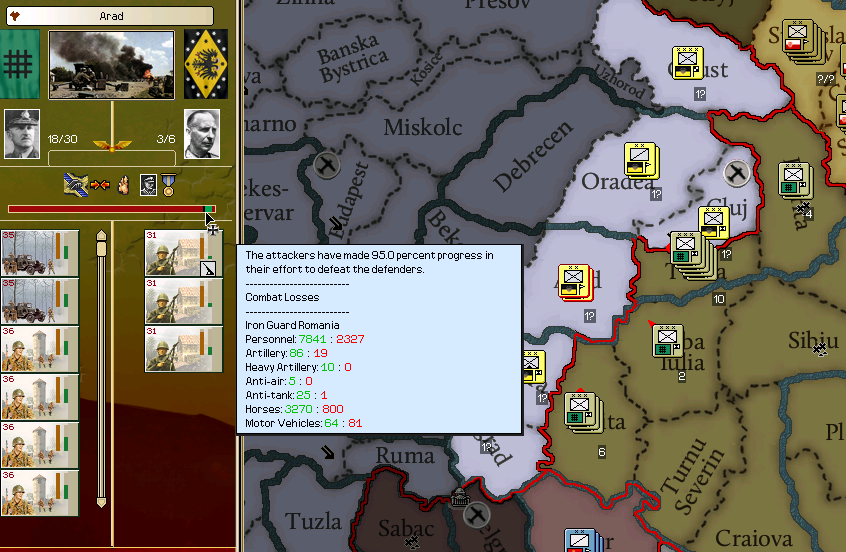 Even after this astonishing victory, the generals knew they couldn't hold the position, so they retreated to the Carparthians moutains, to continue their attrition war.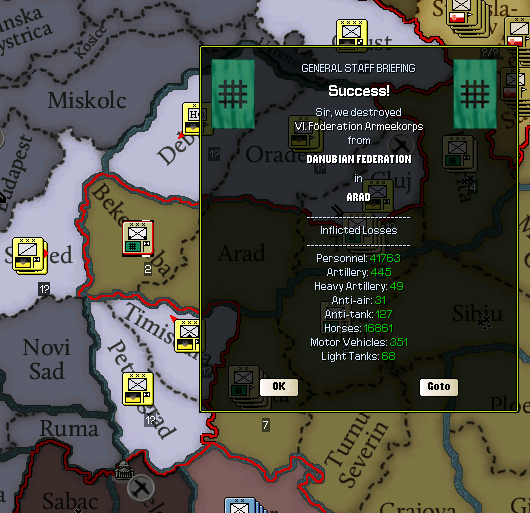 Another encirclement was accomplished the 14 June, a new humiliation to the Danubian army.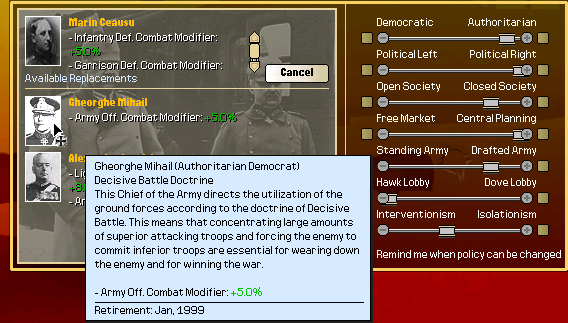 Seeing the success of his attrition war, the High Commandant of the Romanian Army Ion Antonescu choose to replace Marin Ceausu by Georghe Mihail, more favorable to the Offensive doctrine.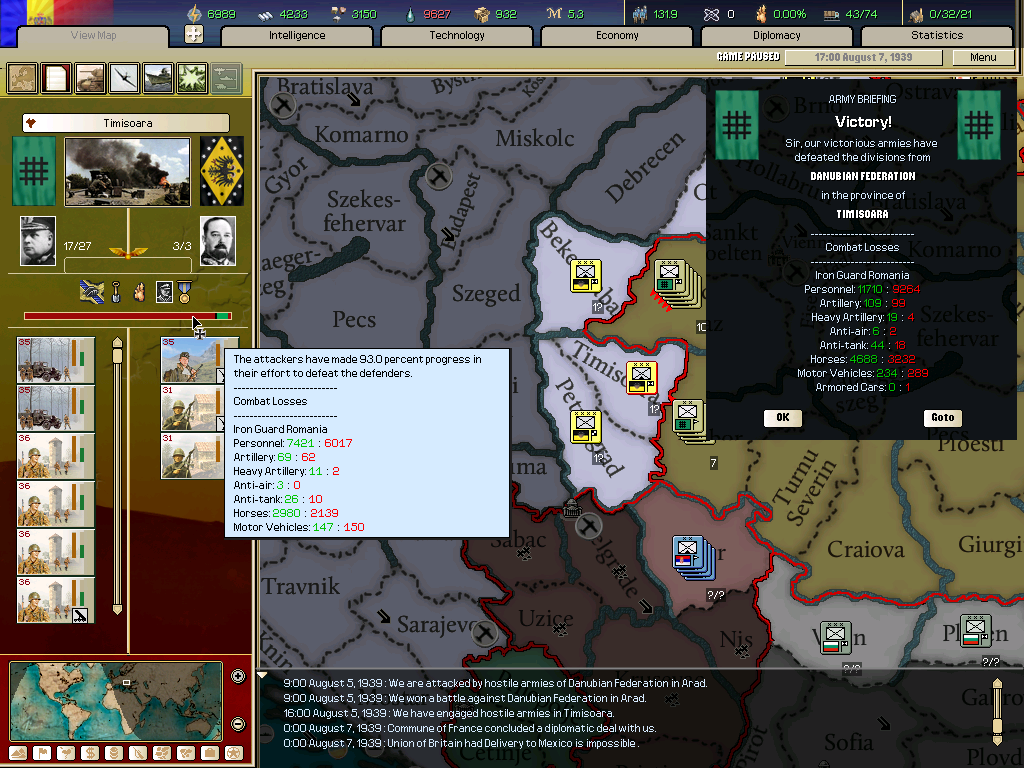 Completely destabilized, the Danubian retreated from Arad and an offensive was launched on Timisoara.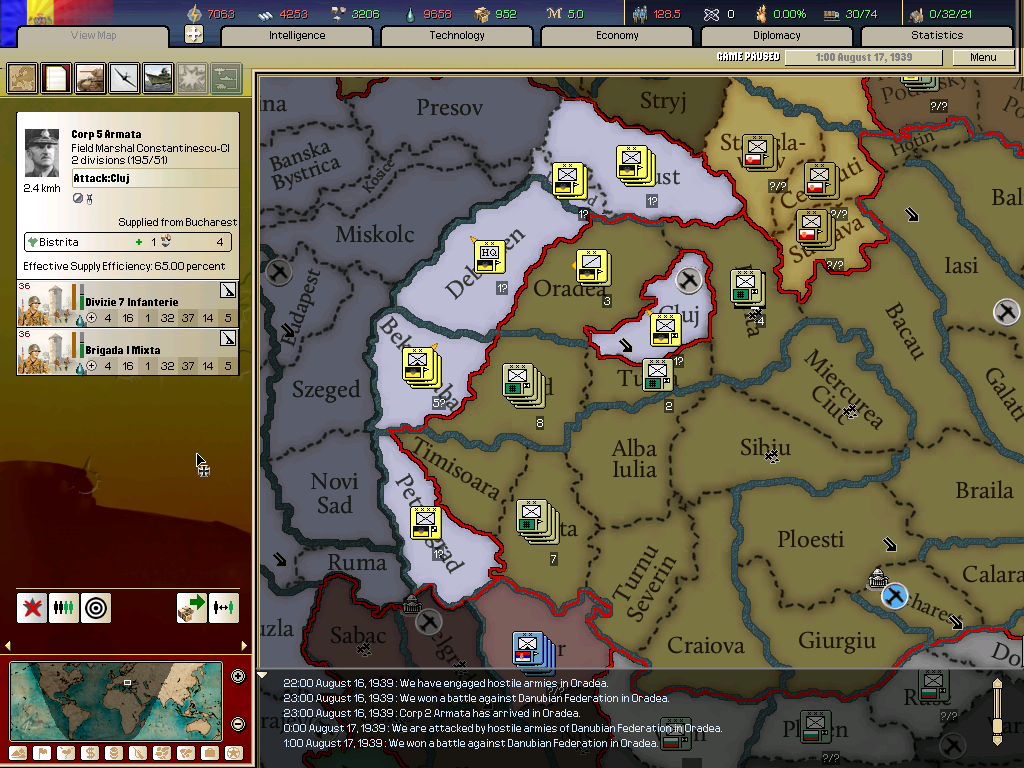 In August 1939, the Romanian army even tried to encircle Cluj, but this attempt proved fruitless, and the Romanian Army retreated once again in the Carpathian moutains, suffering important casualties.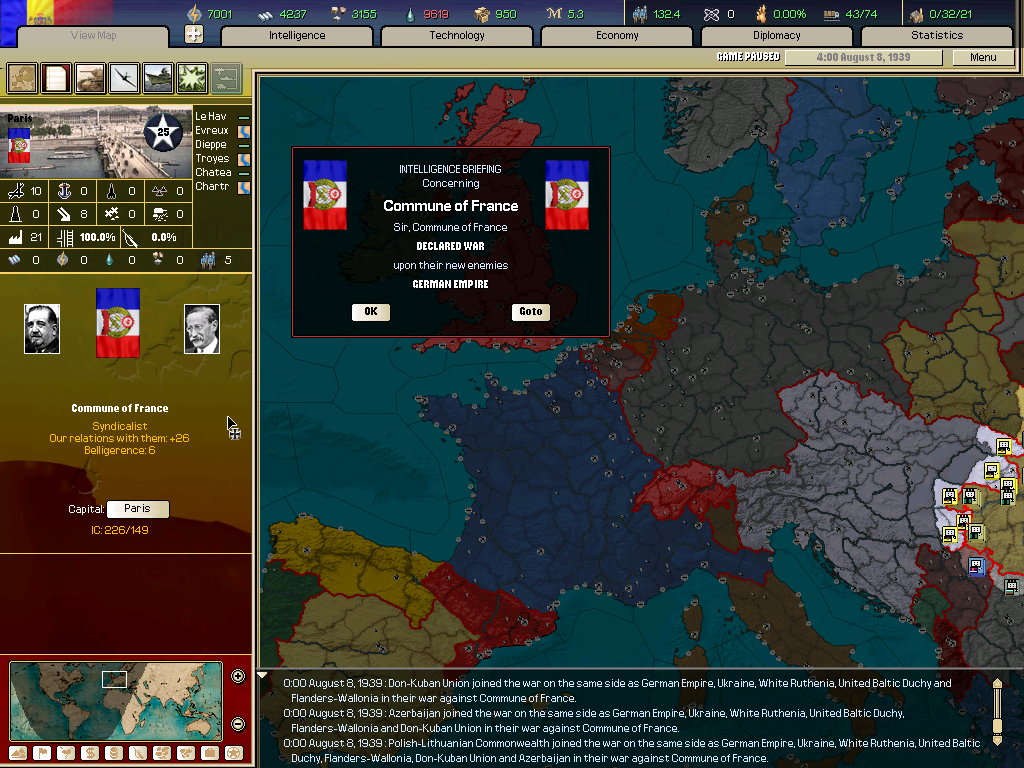 The same month, France, still not tired to be beaten, declared war once again on Germany, starting what will be know as the Second Weltkrieg.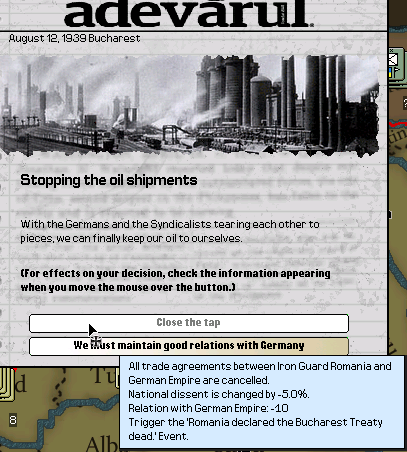 The Frenchs made themself somehow useful, as this distraction was used by Codreanu to nullify the treaty of Bucarest.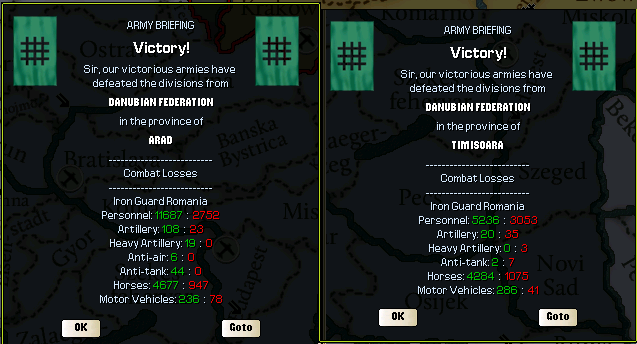 The attrition war continued, even extended to the Timisoara region.

September 1939. After one year of war, the Danubians has been unable to pass the Romanians defences in the Carpathians moutains, and had to face important casualties. The unexpected difficulties encountered by the Empire in this conflict stirred its already exposed wounds.