(Mad orc AAR, madorc aar, Madorc AAR)
Ah............Sokoto. A nation thats been around on Victoria 2 since 2011's first vanilla version.
Finally its time to make my serious attempt at writing a historical AAR.
Awards
1)Historybook AAR of the year 2020
2)No.1 Victoria2 AAR in the ACA mid 2020 competition
Mods used : HFM with HFM more stuff mod. This gives Sokoto the neighbours it needs to expand.
Warnings
This AAR plans to be historically plausible so there are a couple of rules:
1)No reforming anything apart from the army and constructions and possibly the navy and Currency. I will not reform education to westernize as thats plain impossible and unrealistic from a historical perspective.
2)No conquering Johore, attacking Zulus or other unrealistic things.
3)There is a chance that I won't survive beyond 1890. So if you are expecting an all-powerful Sokoto AAR that continues upto 1936, then sorry.
4)Since this AAR may possibly go on to only 40 or 50 years, I will be writing it in depth. There will be lots of chapters explaining the history, geography and literally everything about the land and its people.
5)The first two chapters will be all about explaining the whole background of the Fulani Jihads which I expect you to read. The real action won't start right away.
If you have read all this and are still cool with it..........................................
Then,
Welcome to....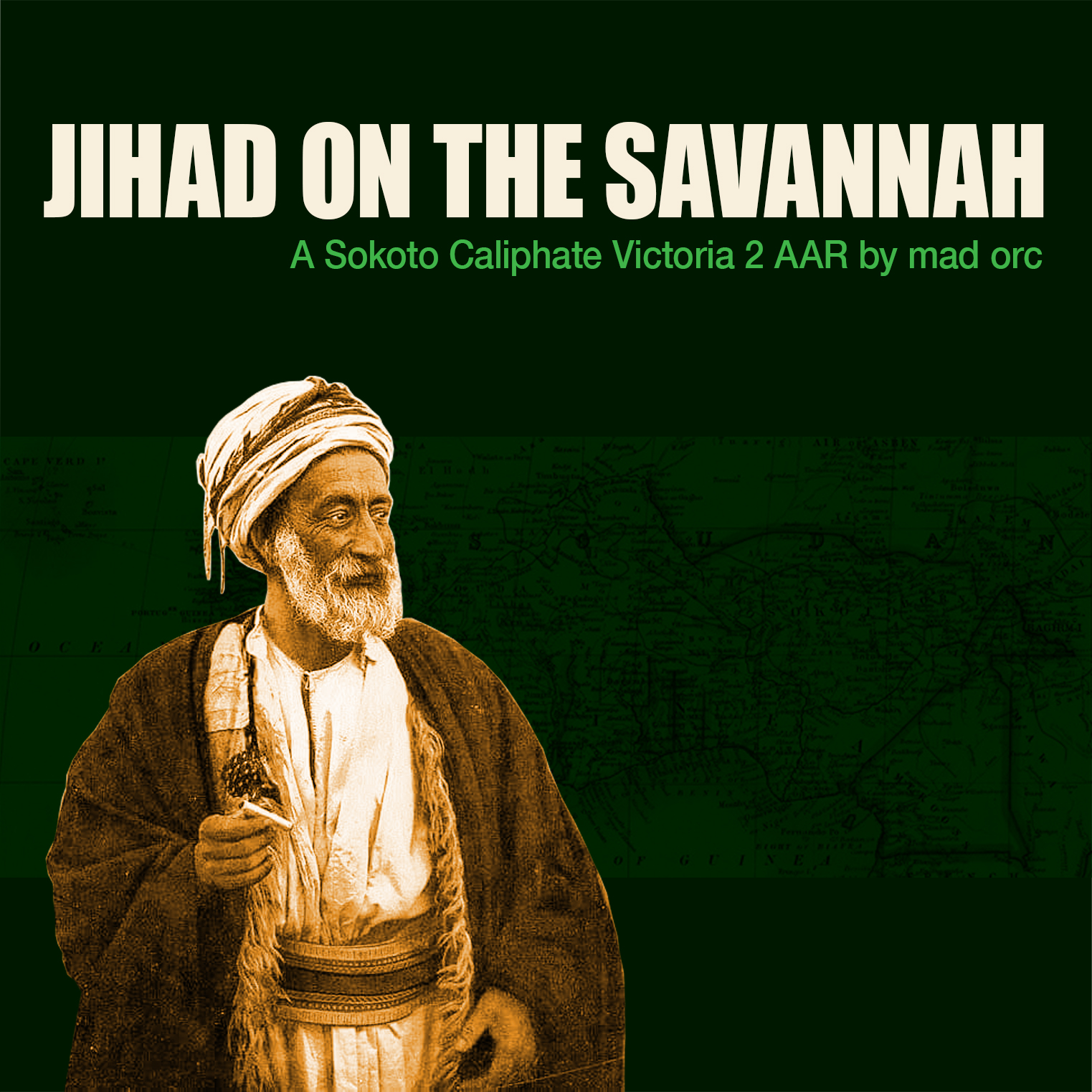 Last edited:
6
Reactions: