28th July 1943 - 2nd August 1943
Advancing into Peoria and things are looking quite good.
Being attacked at Belleville. Soon arriving more support there.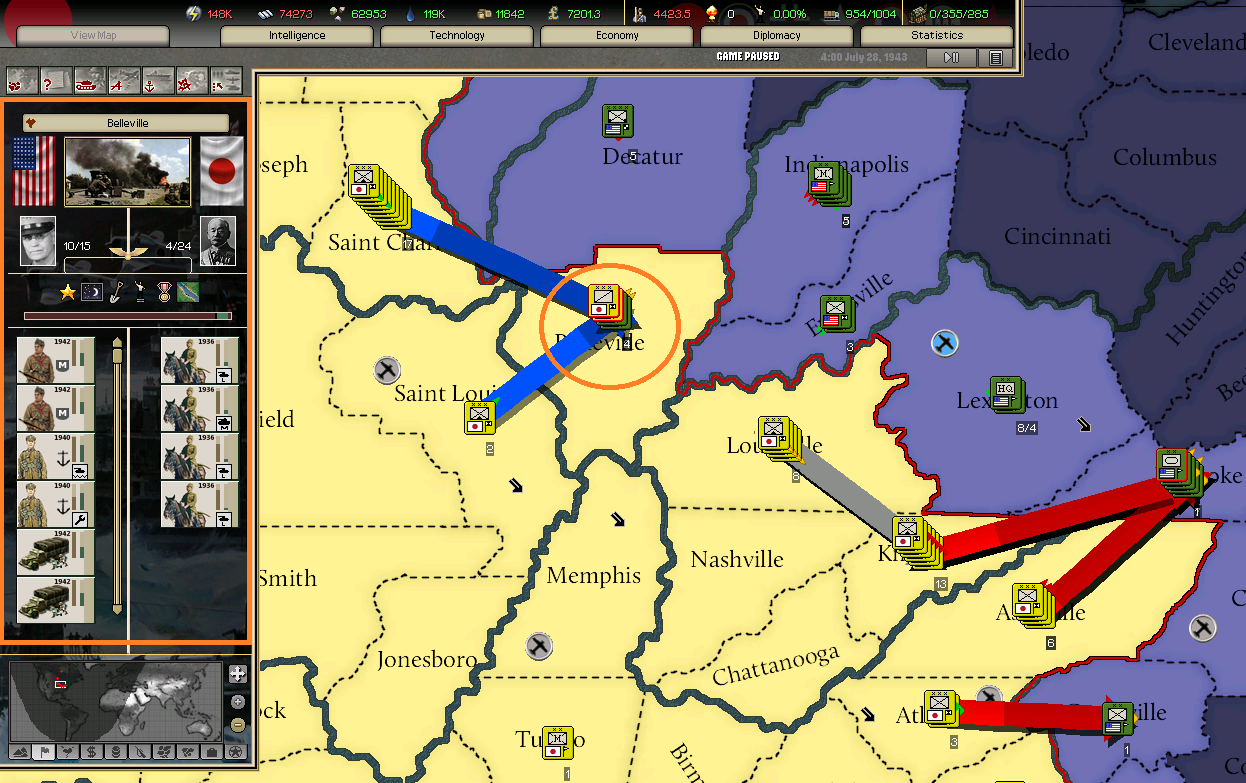 Attacking Danville to try to encircle some US divisions, it would have been a massive win if I could do so.
Victory in the attack on Danville.
Being attacked in Belleville. I am struggling a bit as they attack with 12 divisions that have more Organization that mine.
Attacking Decatur to try help out the defense of Belleville.
Got Roanoke, and I only need Danville now to encircle some US divisions.
I need to retreat from Belleville as I am losing the defence there.
The two MOT divisions keep my retreat path safe so I won't be overrun.
Last edited:
1
Reactions: