Ist Das Nicht Todeswahl?
A Kriegsmarine AAR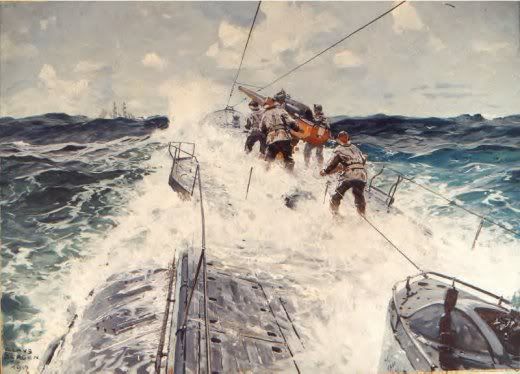 Lieutenant-Commander Karl Doenitz was not thinking of his own likely imminent death. Even as the
UB-68
sank like a stone, tainting the clear Mediterranean with her dark black life-blood, his thoughts remained clear and focused. He knew he would have to surface to save his men from a watery grave. He also knew that destroyers waited above and giving that order amounted to suicide.
"Blow all tanks!" Men rushed about like phantoms in the cramped, dark interior of the
unterseeboot
. For one terrifying moment that seemed to stretch out into eternity the boat continued to slide into the abyss below despite the efforts of the crew.
Just as the chilling hands of doom began to touch the crew the U-Boat suddenly shot toward the surface at an alarming rate. Some men were thrown about like rag dolls while other clung with bleeding hands to any available grip. The surface and certain danger rushed forward to meet them.
The doomed mission had begun several weeks ago in an Austrian port. Over what passed for wine Doenitz and another U-Boat commander had planned a daring combined attack on a British convoy. If all went as hoped this so-called "wolf pack" would cut the convoy to pieces.
Then reality had stepped in and performed its usual assault on carefully laid plans and high hopes.
Only Doenitz and
UB-68
had managed to reach the convoy near Malta. He had attacked without hesitation regardless, scoring two hits on a British tanker fat with the mother's milk of war. Before the sinking could be confirmed destroyers had descended on the U-Boat like attack dogs loosed from their chains.
A depth charge hit had badly damaged the gray wolf and left her with no option but to stagger toward the jaws of her tormentors above.
Back on the surface several guns turned toward the helpless surfaced submarine. It was the type of target a destroyer captain dreams about. It is the fuel of nightmares for the submariner.
Doenitz had no choice but to give the one order he had prayed would never be needed.
"Prepare to abandon ship!"
Everything seemed to unfold in slow-motion. His fingers barely felt the rusted steel of the ladder. For a moment hanging in the air, the concussion of naval cannons hitting like an invisible fist, then plunged beneath the cool embrace of the deep.
Underwater the explosions and screams seemed distant and distorted, unreal like those dim moments in early morning when one finds themselves caught on the misty border between dreams and waking. Then Doenitz found himself bobbing helplessly on the calm surface of the sea.
The flaming ruins of his ship quickly slid below the water to make her final voyage into oblivion. Far on the horizon he could see the British tanker listing badly on her side, fatally wounded. "A fair trade, more than fair," he thought with Prussian stoicism.
A month later he was in a British prison camp, pacing like a tiger before the wire and fencing. His mind was full of ideas. Wolf packs. He would have another chance. For now it was just a matter of waiting.
The wait would prove to be nearly two decades.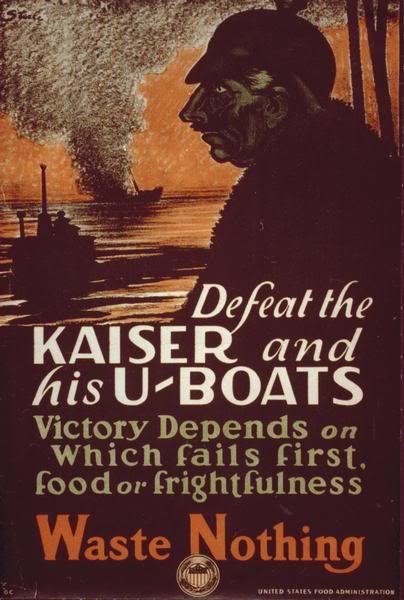 ------------------------------------------------------------------
"With all due respect, Grand Admiral, I don't want to be reassigned to a different ship."
1935. Doenitz had been serving aboard the cruiser
Emden
. That is, until unexpected orders for reassignment had arrived. He had been looking forward to making another far-east cruise and now saw it slipping away, but for what?
"That's not why you're being transferred. Are you familiar with the anti-submarine school in Wilhelmshaven?"
"Yes, of course."
"It's about to lose the "anti" portion of the name. You are qualified to lead this new U-Boat school, no?"
A rare smile formed on Doenitz's stony features.
------------------------------------------------------------
A 1935 treaty with the United Kingdom had opened the way for Germany to build the Kriegsmarine to 35% of the tonnage of Britain. Raeder saw this as a chance to pull a "swift one" and make a bid to wrest control of the seas away from Her Majesty's Navy.
To that end, Plan Z had hastily been implemented. The plan called for a focus on heavy ships. The goals, to be reached by 1946 are:
4 Carriers
8 Battleships
12 Battle Cruisers
Numerous smaller ships
260 U-Boats
At present, the Kriegsmarine is weak. The good news is some fairly advanced Cruisers. The bad news is no Capital Ships, unless one counts obsolete Great War Battle Cruisers. A few Great War U-Boats are also available. From these humble beginnings, Germany will try to challenge the World's strongest naval power.

The War Navy.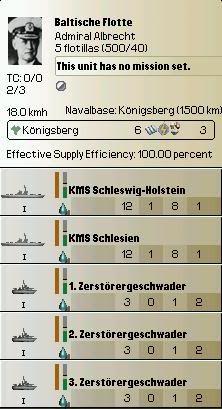 Baltic Forces.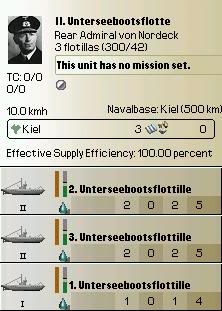 Unterseebooten.
The current production plan will be modified to likely begin production of Battleships and Battle Cruisers as soon as possible, in addition to industrial build-up. Currently a few ships are being produced.

Already being built.
Doenitz discusses the idea of the Wolf Pack.
Last edited: