This is my first attempt to an AAR so lets see how it goes.
I am playing the Knights NA 2.2 and using Nom's Random map mod (0.4.1), which can be found here
http://forum.paradoxplaza.com/forum/showthread.php?t=327843
My game plan is to retake Jerusalem and the Holy land and donate it to the Pope. I will try to convert all infidels I come across by invading them and then converting them. I will only go to war with Catholic countries if I am dragged into the war via an alliance and not on my own accord (I hope I will be able to keep this one).
I will also try to become an ally of the Pope and use my other allies in my crusade to find and retake Jerusalem.
Expect it to be wars, wars and more wars. Hopefully I will survive long enough to find Jerusalem before someone crushes me.
This is my neck of the world at the start of the game.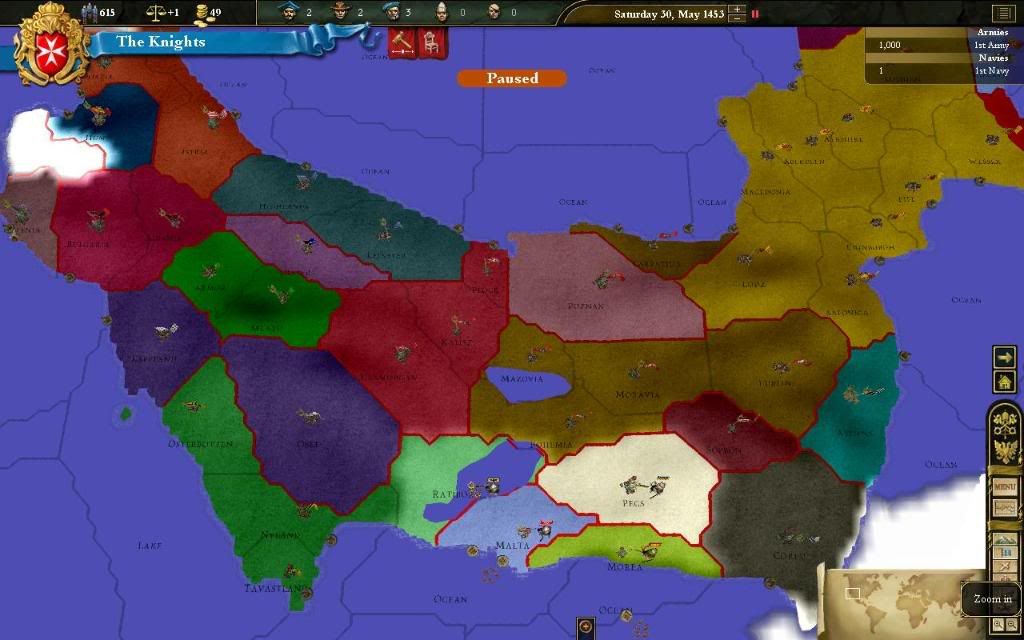 Jerusalem is (due to some fluke with the mod) lost in the mist of times and I only know it is located somewhere west of my continent.
As can be seen on this map, some of my neighbours needs to be converted to the true faith.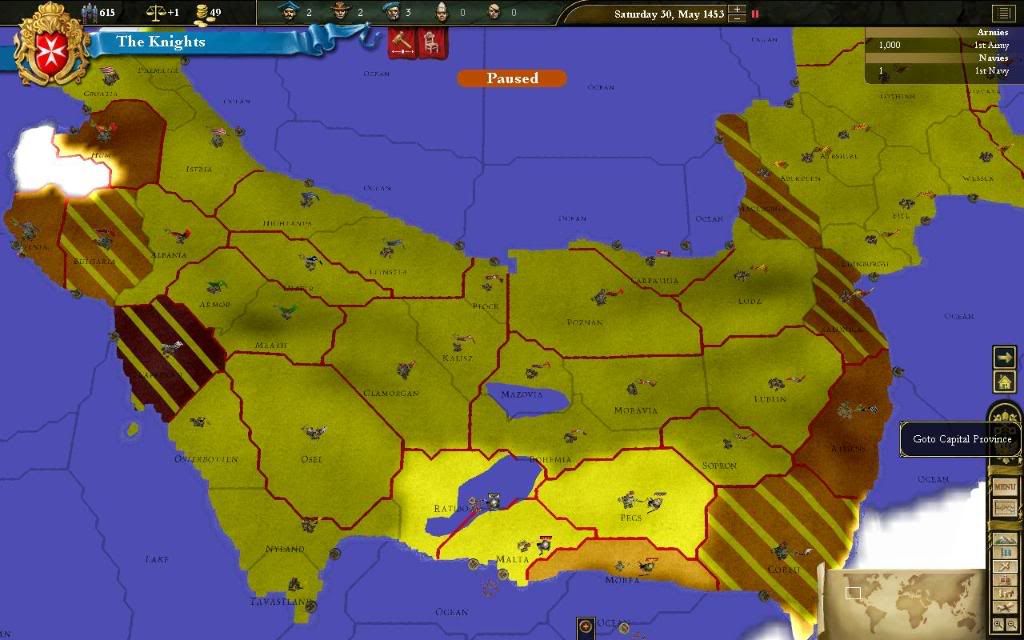 During my first year The Teutonic order becomes my ally but the Papacy rejects my offer of an alliance.
To convert my neighbours to the true faith I recruit some mercenaries and take first Morea and then Athens.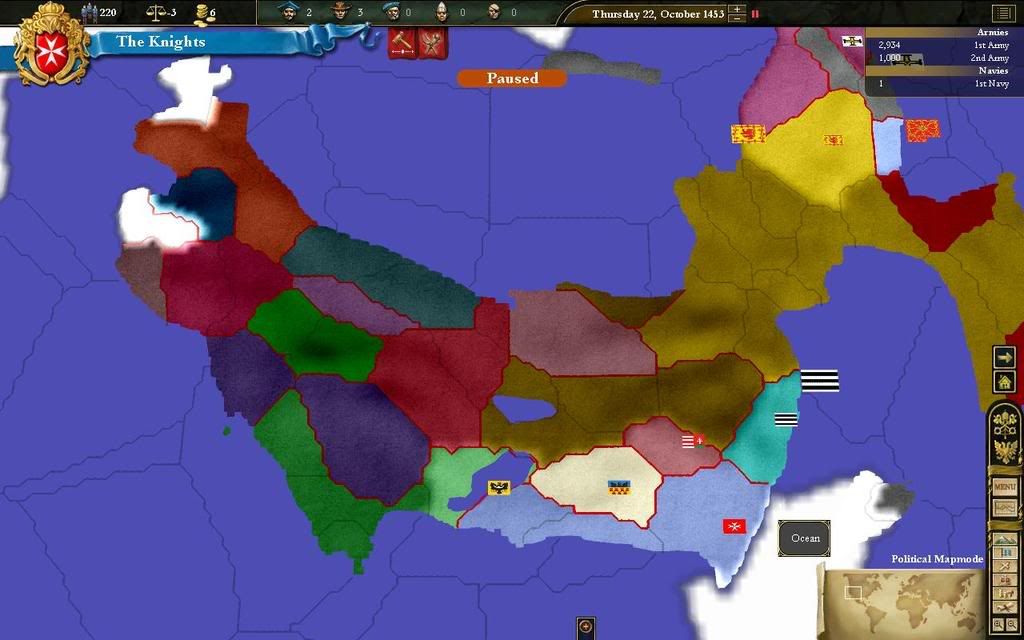 When my economy will allow it I'll go after Trebizond (sp) NE of my country.
If someone knows how to extract a world map from this mod please tell. I would like to be able to post a map of the know world.