Contra-Vice-Double Colonel
30. NOW WHAT?​
The GLORIOUS EMPEROR hears you ask, "Now what? Now what, GLORIOUS EMPEROR? China, the ultimate foe, has been humbled and JAPAN has its place astride the globe. Right?"
WRONG.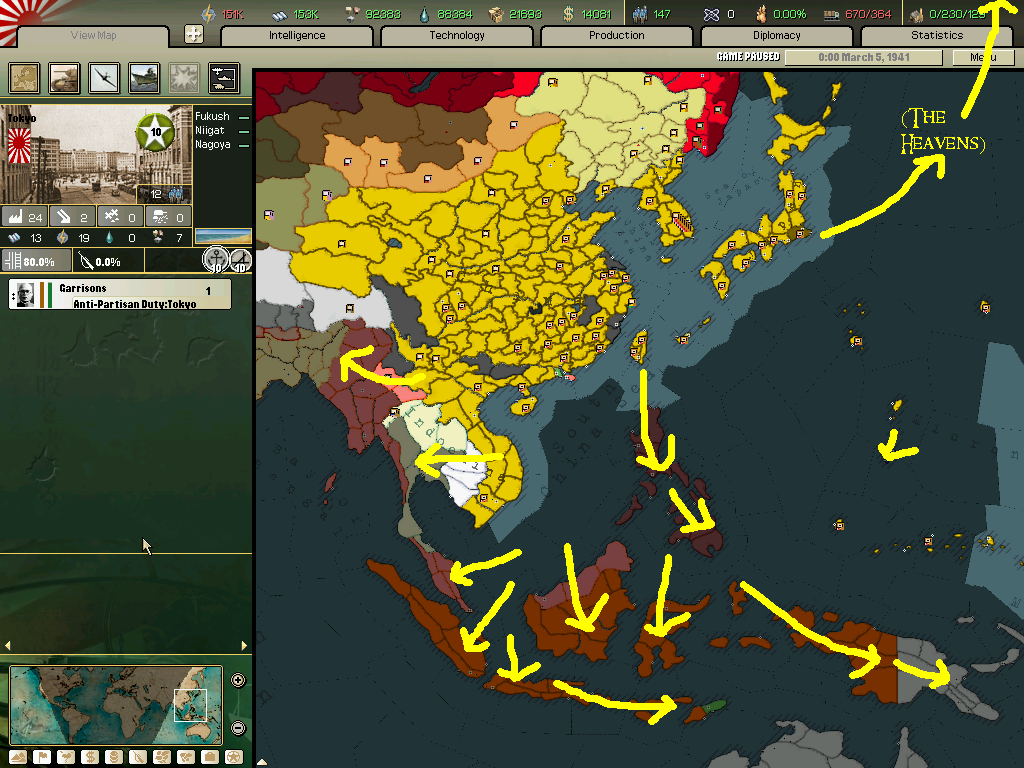 HERE IS THE GLORIOUS JAPANIAN EMPIRE
Ignore the arrows, they mean nothing. We're just keeping our options open.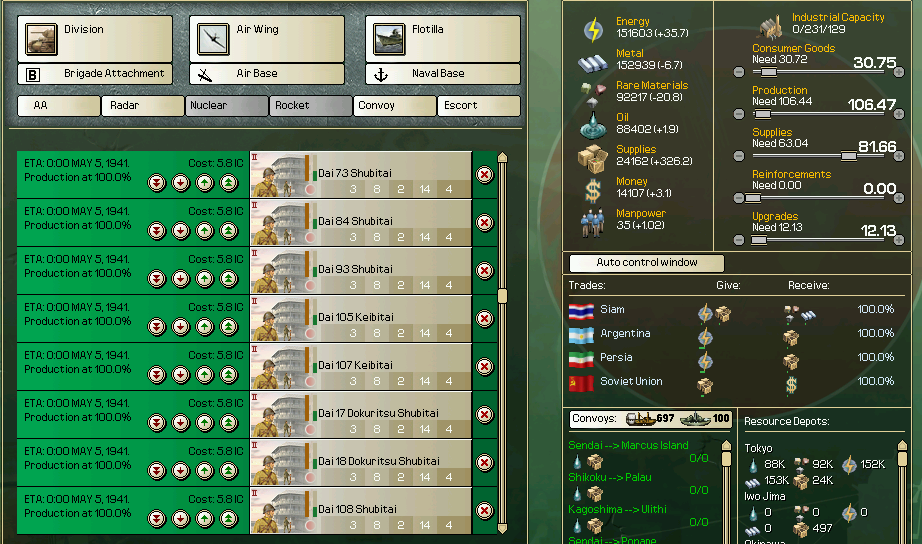 Nothing to see here. Just building some garrisons. Normal, defensive garrisons. We couldn't BOMB PEARL HARBOUR with those, no sir.
Pearl Harbour? What's that?
****ING YES!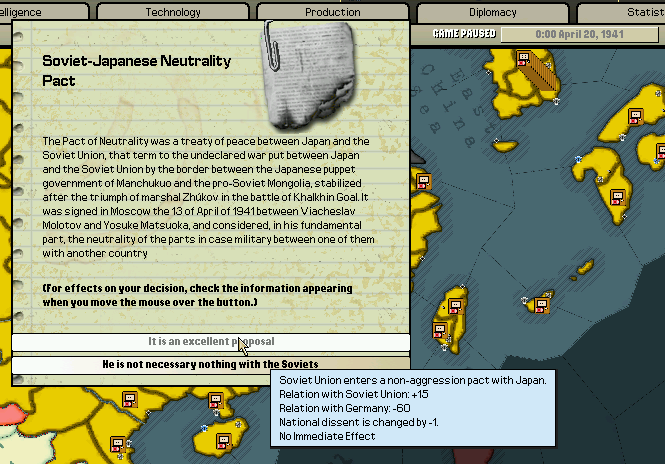 See how peaceful we are? We've even secured our northern border to allow expansion in the sou... made important steps towards peace.

See? China is calming down. PEACE IS GREAT
Next time - Or IS it?