Studio Manager Paradox Tinto
Administrator
Paradox Staff
Moderator
16 Badges
Dec 14, 1999
18.246
38.668
Hello everyone and welcome to the 16th development diary for Imperator! This time we'll look at a few smaller things.
First of all, we have the road building ability, which is unlocked in the Latin Military Traditions, by the 4th tradition in the Roman path.
Any army with that tradition and at least 5 cohorts will be able to start building a road towards another city. The movement will be delayed to 20% of normal speed, and the morale is severely reduced as well. When the army reaches the next city, a permanent road is created, giving a movement speed boost of 50% between those two cities.
All road are drawn on the map, adding bridges as they cross rivers.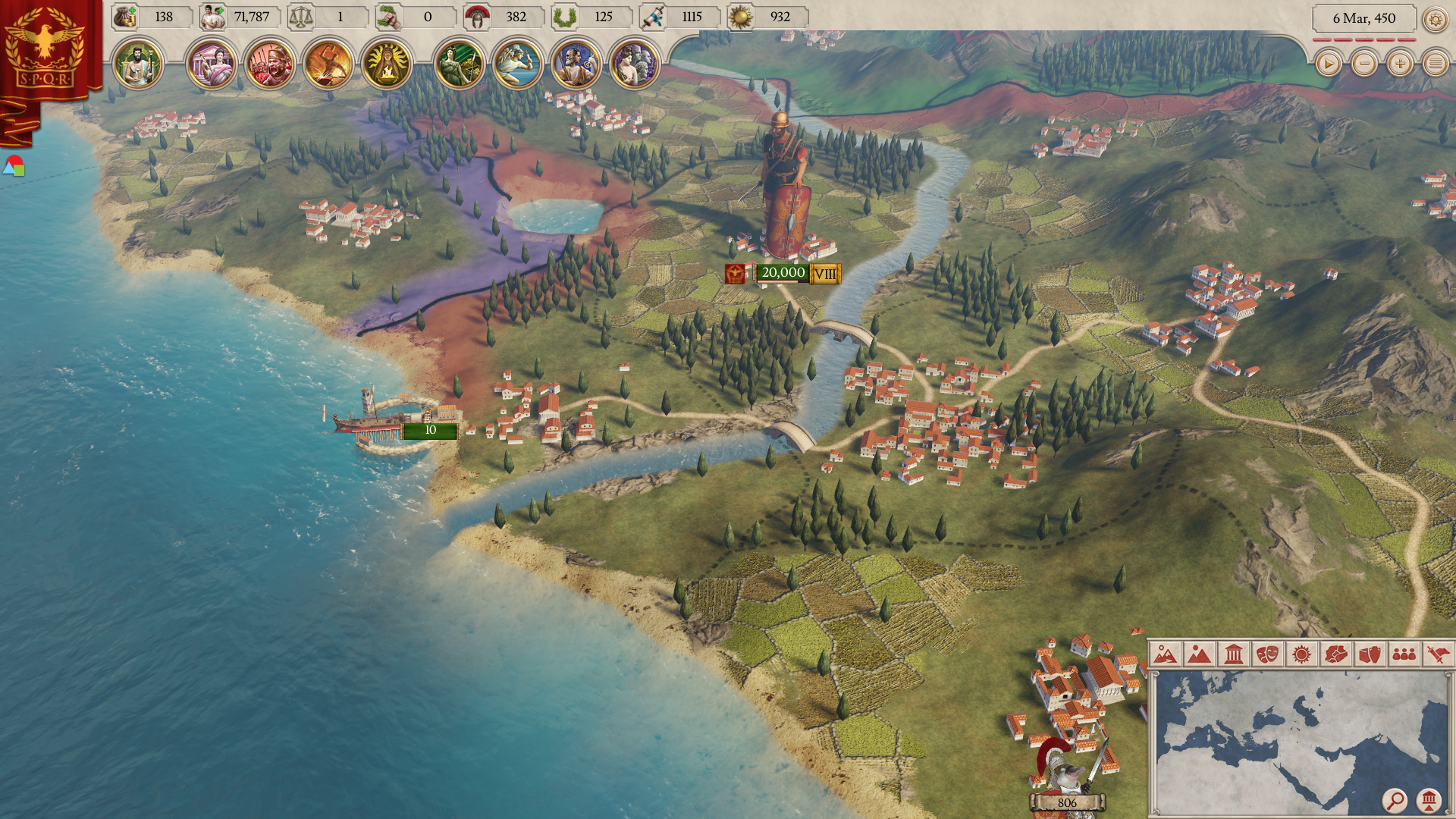 Secondly, how unrest works have completely changed from Rome1. Unrest no longer impacts a risk of a rebel unit spawning. Infact, there is no such thing s a rebel unit in Imperator. Unrest instead impact the loyalty of the province, which in the end may cause a Civil War or an Independence War.
This will make large rebellions more interesting, and remove the disbalance where Rebel units always have larger numbers than real armies in our other games.
Thirdly, each nation will have a civilization level, which depends on their type of government and technology levels. Each city will slowly increase to that cap, or decay if above it. So civilizing barbarian frontiers is a long-term process.
Next week we'll go deeply into the characters!