I'm the Count of Agder and you're not
Hi. It's Christmas Day 1066. Christmas is this new cool thing we celebrate in Agder. It means we slaughter a reindeer and feast on it. That's pretty much how we celebrate every holiday, my zealousness and role as a martial cleric aside.
In other news, I've decided that the house of Agder needs to make something of itself, instead of just piddling along and then dying out.
I don't know how realistic this is, given that I'm already 27 and haven't done much with my life so far.
Here's me. Notice the lack of a wife, heirs, siblings, or even much of a court.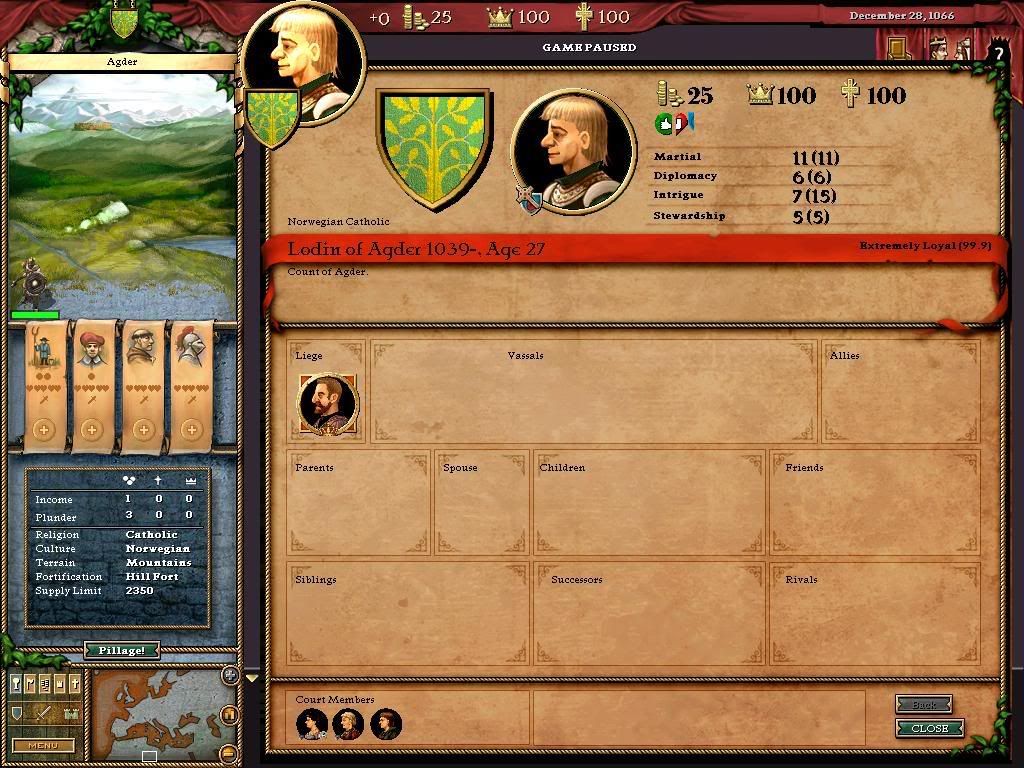 I've also heard that some people don't know where Agder is. This baffles me. Everyone I've ever met knows where Agder is. Then again, I've never actually been outside the county of Agder, so my sample size might not be all that representative.
Agder is the southern-most county in Norway. It's a slightly different color on the map.
This gives me a great idea for our slogan. After all, if I aspire to world domination, the first and most important thing I need is a slogan.
"Agder: It's a slightly different color on the map"
Armed with a slogan, let's take a tour of the county.
We earn 0.19 ducats per month and have 255 men under arms. Europe trembles, I'm sure. We also have a fairly empty court.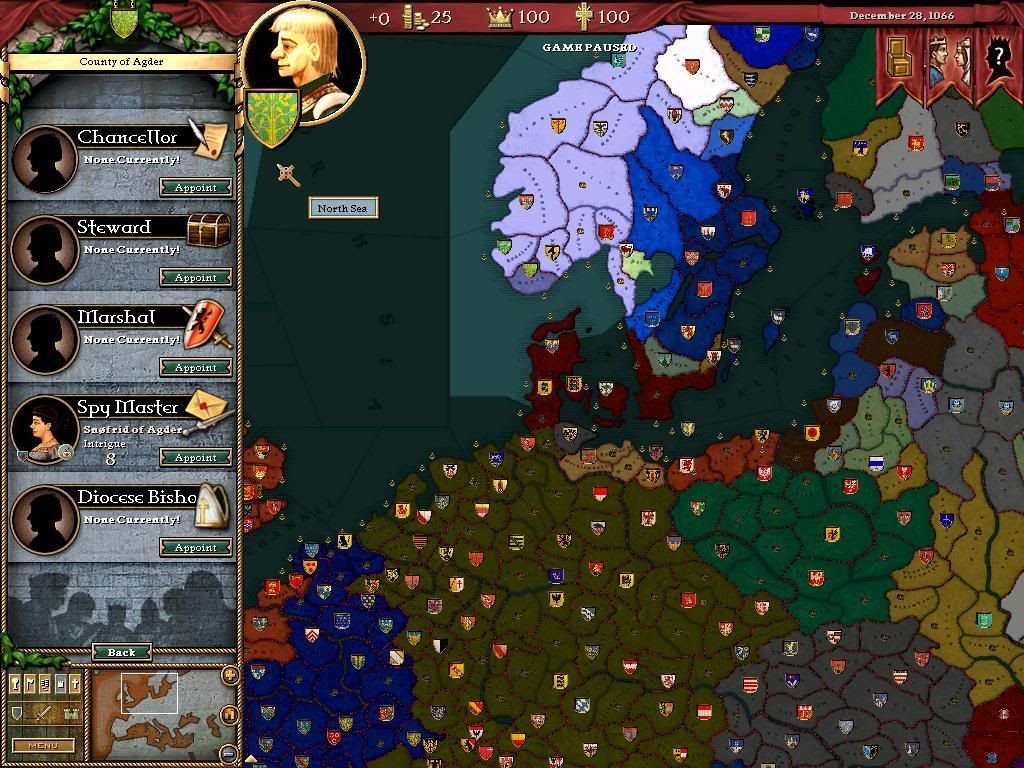 So, let's fix that.
Well, that's about it for the court. We appear to be ruled by women. It's possible that Thorborg is a man, but I've never asked. I've known her (him?) for a while, and after a while, it's just one of those things you can't really ask someone. And seeing as how if s/he wasn't my Steward, I wouldn't even have one, I'll let discretion rule the day.
By the way, everyone in my court, myself included, appears to be more or less incompetent. I'd love to know what those brackets mean after my ratings. I want those ratings instead of the ones I have.
Oh, and I'm "zealous". Seized with the fervor of the Church. Good for me, I guess.
Last edited: