The Right Honourable Merchant
119 Badges
In November 30th 1939 Soviet Union attacked Finland after signing the Molotov-Ribbentrop pact with Germany. The Superior armies of the Red Army crossed the Finnish border hoping to be in Helsinki before Christmas.
When the Soviet assaults began the parliament of Finland didn't have clue on how to react and as an neutral nation they didn't know where to seek help. Many fell that Finland had to stand alone in the war.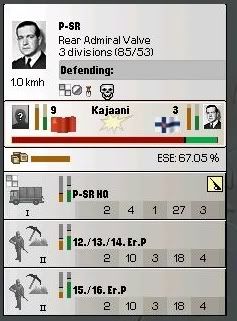 The Red Army attacked several locations in Northern Finland with superior forces and soon the Finnish armies needed to pull back from the border.
The brave Finnish navy kept the seas free of Soviet navies trying to make landings in Åland and Southern Finland.
December 21th Soviet troops entered Petsamo which had been abandoned by the Finnish armies.
When the Soviet forces were concentrated in the north Field Marshall Mannerheim ordered an grand attack of Kem and several other attack to Leningrad.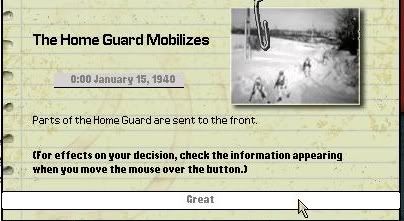 Volunteers from the Home Guards joined the fighting to keep Finland independent.
January 17th 1940 Mannerheim's daring attacks had successeeded, Kem had been captured cutting of the supply lines to Kola peninsula, Petsamo had been re-captured and Soviet armies on Kola Peninsula and Karelia were retreating. Cease fire was signed in Moscow and Finland had hold her independency.