I am Alexios Komnenos, grandson of Emperor Andronikos, heir to the greatest rulers of the Roman Empire in the last thousand years.
Of course, this is moot now. The Roman Empire is dead, shattered by the Frankish barbarians.
On the south shore of the Black Sea, I and my brother David have carved a small kingdom from the wreckage of Rome. It is from here we shall reclaim our birthrights.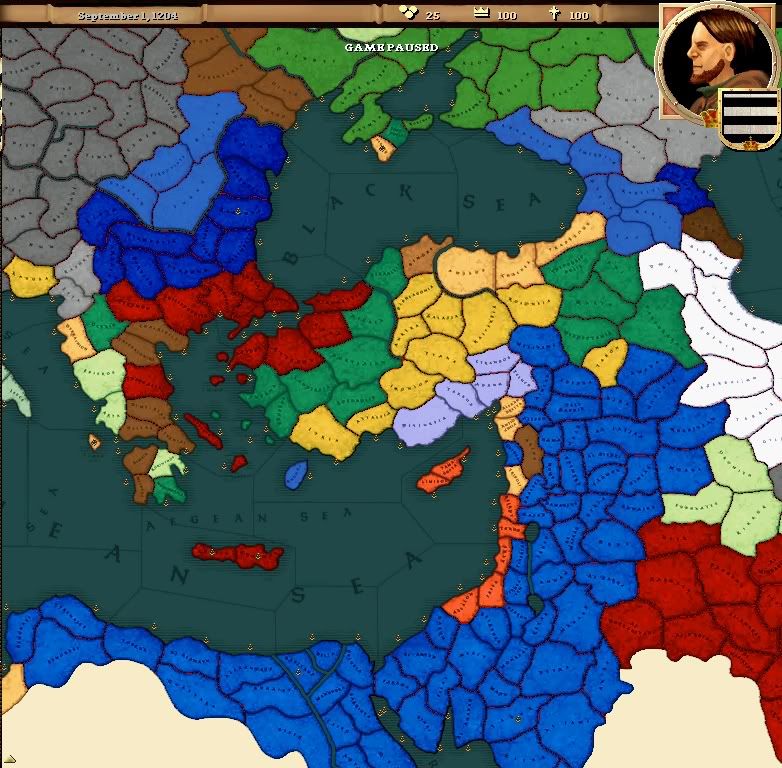 The wreckage of the Roman Empire.
I and my brother, last of the Komnenoi.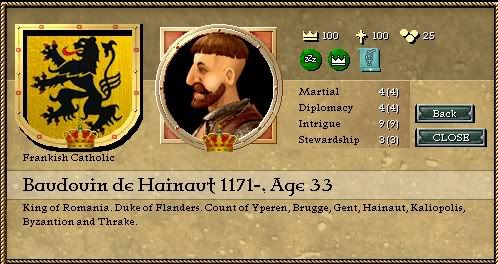 The barbarian scum who sits in Constantinople.
Our rivals and neighbors.