Dei Gratia author
81 Badges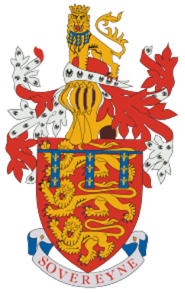 Honor of Lancaster
1399-1599
A Magna Mundi III England AAR
​
This is the story of one dynasty and its struggles with greatness for two centuries, played with Magna Mundi III v1.6 and some minor updates (mainly to the Catholic Church mod). I will be updating it, on average, once or twice a week. My goals are to create Great Britain by annexing Scotland and Ireland, keep the country one faith (although which faith has yet to be decided), colonize the New World and perhaps - just perhaps - conquer Bretagne, Normandie and Aquitaine. Nothing earthshattering here, folks, but I hope you have a good time reading it...and offering advice, if you like.
Honor of Lancaster:

(1) The lands and holdings of House Lancaster. These lands became the core of the county of Lancashire during the middle ages. In 1362 John of Gaunt became the most powerful man in England when he united all of Lancaster and much of England by inheritance and marriage. Unlike most fiefdoms, the Duchy of Lancaster is still a personal title of the reigning monarch of the United Kingdom today.

(2) The loyalty and honor of the Lancaster Dynasty. John of Gaunt used his riches and influence to support religious reformation and prevent civil war, although he could have been king. His daughters became queens of Portugal and Castille, while his son, exiled and stripped of his titles by the king, would return in force to claim the throne of England, beginning the Lancaster dynasty.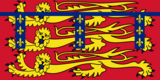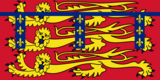 The House of Lancaster
Henry IV Lancaster "the Great" 1399-1413 (14 years)
Henry V Lancaster 1413-1422 (9 years)
Henry VI Lancaster "the Mad" 1422-1456 (34 years)
Charles I Lancaster 1456-1476 (20 years)
Charles II Lancaster "the Great" 1476-1506 (30 years)
Frederick I Lancaster "the Grey King" 1506-1528 (22 years)
George I Tudor 1528-1542 (14 years)
George II Tudor 1542-1543 (2 years)
Regency Council 1543-1546 (3 years, regency)
George III Lancaster "the Bloody" 1546-1566 (20 years)
George IV Lancaster 1566-1581 (15 years)
Frederick II Lancaster 1581-1587 (6 years)
Anne I Lancaster "the Virgin Queen" 1587-1599 (13 years)​
Last edited: