Cisár všetkých Slovákov
5 Badges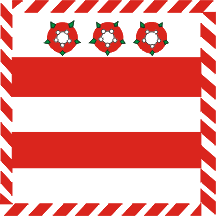 Historia Slovakæ
​
My hope is for this adventure to be a history-book style AAR. Of course, most of my attempts at this dissolve into gameplay, but hey, this one just might work! Now, i'll be very frank with you, the reader, don't expect regular updates like with
Ireland, Awake!
because I simply don't have the time. Everyone has extra creative juices, and this AAR is where I'll be depositing mine...
Praise for Historia Slovakæ:
This is quite good. The language is engaging, the updates are brief enough to be readable, and the story is fun. I love this Vladjo, I love the dry humor, and I like how you credibly age him throughout the story. I also like the injection of a bit of roleplay into your royal marriage decisions. This is the best AAR I've seen from you.
Aha!

I love this King. The man has balls to spare.
Nice work, demokratic[kid]! I like your writing, your maps, and your interesting alternate history -- especially where Byzantium and the Ottomans are concerned.
Last edited: