Just putting it out here to let you know that there is a modding tutorial available on Stellaris wiki:
https://stellaris.paradoxwikis.com/Modding_tutorial
It covers all the basic steps, including list of tools, useful links and example code to create a civic/origin mod. Everything you'll read and do in the tutorial will apply anywhere else when modding Stellaris.
If you are interested in making mods please refer to the tutorial and feel free to join
Stellaris Modding Den Discord
to connect with other modders.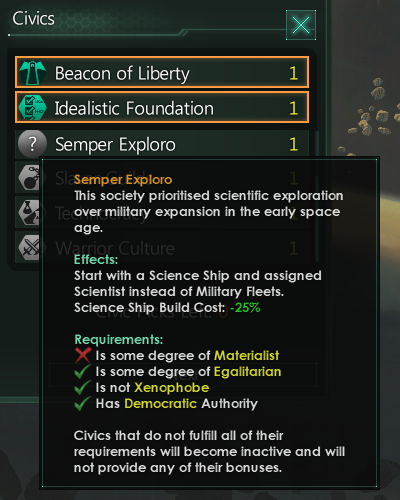 Last edited: