Hey guys, I made the suggestion
on Wednesday
about state changes in addition to
@Buzz!
's upcoming
Greek focus tree
.
I thought it better to show what would be possible with these new states so I went and modded them into the game.
I'm aware of the policy the Hoi4 Dev team has on not wanting to fracture states too small, however I would point to the Moravian region of Czechoslavia's current states and the tri-border of Germany, Czechoslovakia and Poland as an example of a region with similar state sizes to those suggested. I believe areas with more contentious borders should be more likely to be split up.
Please consider some Changes in the Balkans and Anatolia alongside the new tree! If not, I will still be looking forwards to it anyway!
Anyway, hopefully this will win you or any Devs over. The states in-game.
Borders of Greece in 1920 just before the Turkish War of Independence and their attempt at full Megali (ft Enosis):
Megali Greece (Minus maybe Pontus/Pontic Greeks), including Northern Epirus:
Bulgarian irredentist claims, including Northern Dobruja separated from Muntenia:
More historically accurate WW2 divisions/occupations (German occupation zone a bit squiffy:
And it still allows for modern borders, with a fixed North Macedonia/Serbia border. (though the Croat Serb border could use some changing):
And for all the guys asking about a Turkish Focus Tree in the Greek thread, borders of the Ottoman Empire roughly 1830-1840 (with the Greek borders post war of Independence):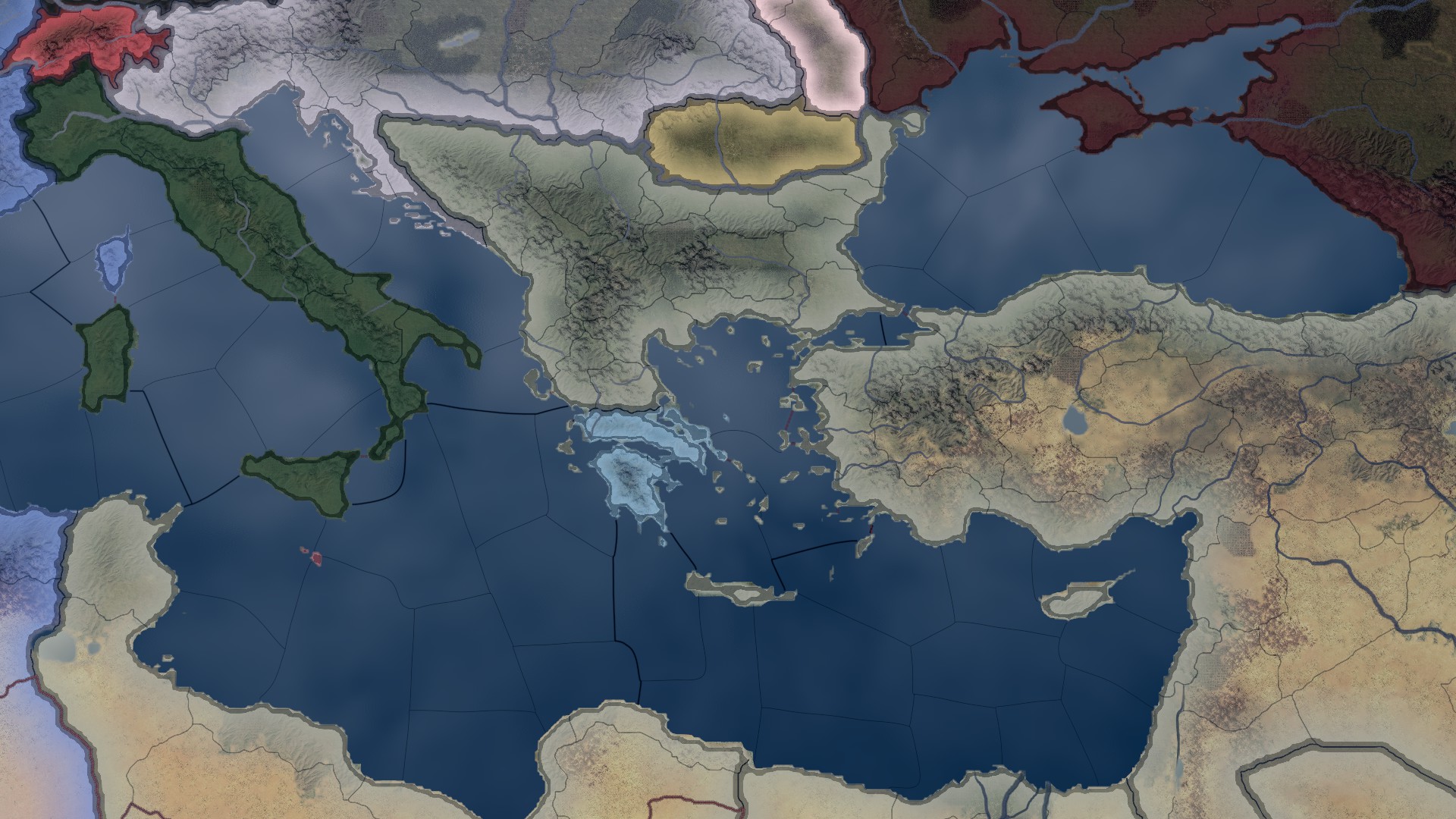 21

13
Reactions: