Forging the dynasty - part four
​
With the defeat of the Yuan army at Beijing, I am now able to go rampant into their territories - one of my armies remains at Beijing, besieging it, another one takes Chifeng and the last one is sent to deal with the lonely Yuan regiment in the north. Thanks to money gained by sacking the taken provinces, I decide to raise another five infantry regiments to cement my military supremacy.
The one thousand Yuan soldiers flee to the wastelands but I am ruthless. They are chased down and forced to surrender.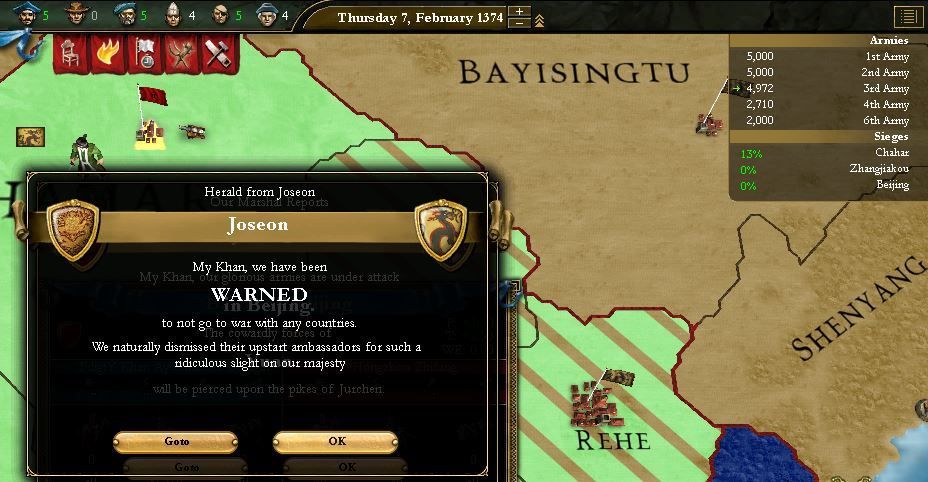 February brings something really unexpected. The Koreans are simply stubborn. I do not really care, though.
The following months flow peacefully (except for the brutally murdered citizens of conquered cities, that is) and finally in October, the Northern Capital itself fails to the Jurchen hordes. Truly a grim day for the Mongol dynasty.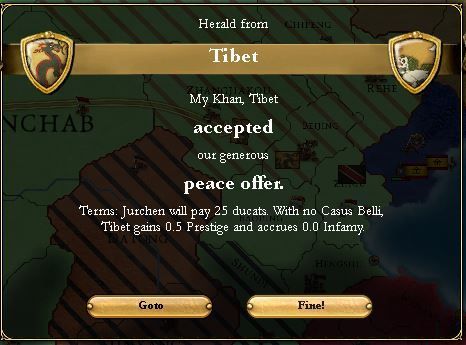 As a result, Tibet accepts a small tribute in exchange for peace. I paid them because their armies were dangerously nearing my borders. Yuan is on its own now.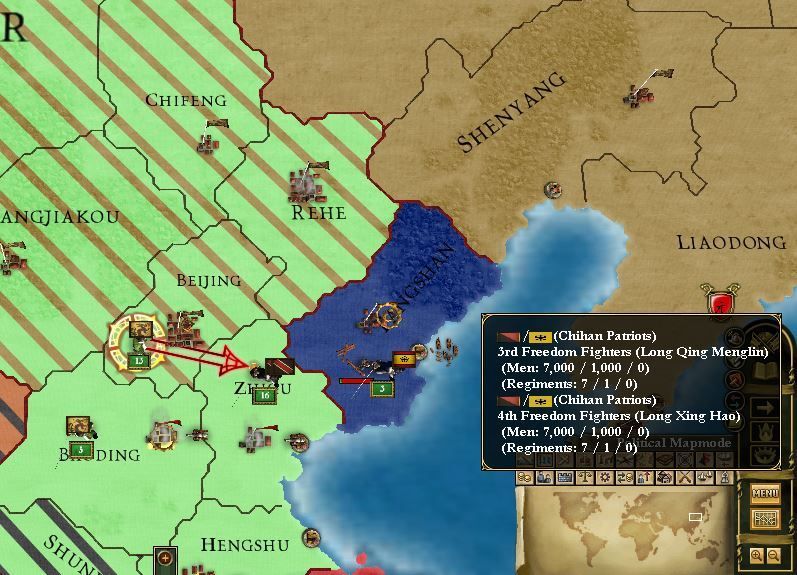 On the other hand, it is not all bright. The revolts against the Mongol overlords are getting more and more perilous and the risk of their provinces actually seceding to the local lords is becoming an actual threat. And the strengthening of the Chinese is the last thing I can allow now. So in the end, I actually help the Yuan by crushing the local revolts.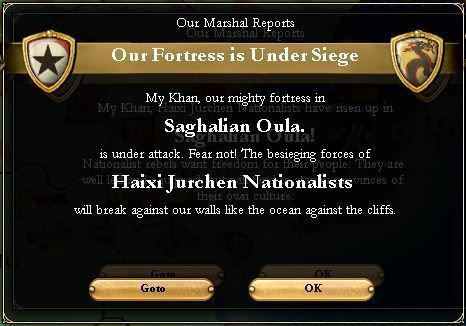 This notion is celebrated throughout the realm.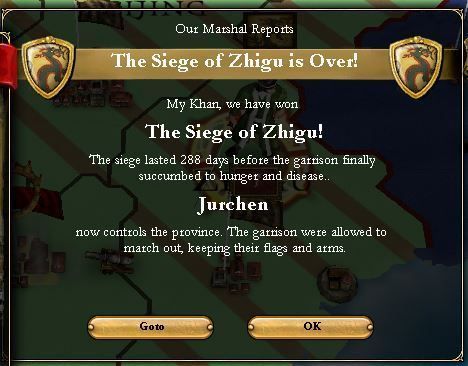 Four years into the war, in June 1375, I finally know what I want to do. That the thing I have long considered impossible - the conquest of Beijing itself - is closer than I have thought.
With the infamy price of the taken provinces as small as it is, I will be able to take
all
provinces surrounding Beijing. And five years later, I could contest the Imperial Capital itself. Yes, I will have to take a lot more land to make Yuan even consider such a daring demand (five provinces in total) but I think it is worth the try.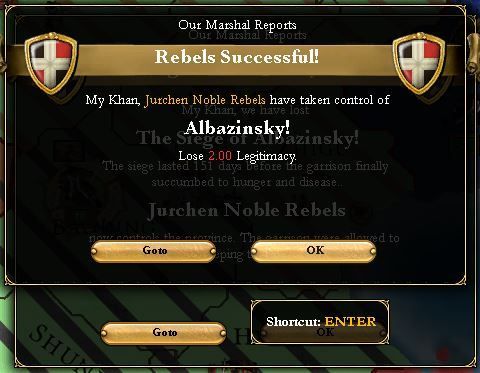 Not everyone thinks it is such a good idea. Oh man, I so hate revolts. Anyway, I send a task force to deal with all of them.
The following years are boring so shortly - in January, 1376, Dai Viet accepts white peace, in July peasants ask for redress (I use it to move towards the free subjects) and Baoding falls, followed by Sayin Noyan in December. Then Shunde, in June 1377 Ulaanchab, in September Ordos...and then, in the January of 1378, Yanzhou joins the fray. And that is probably enough for the poor Yuan.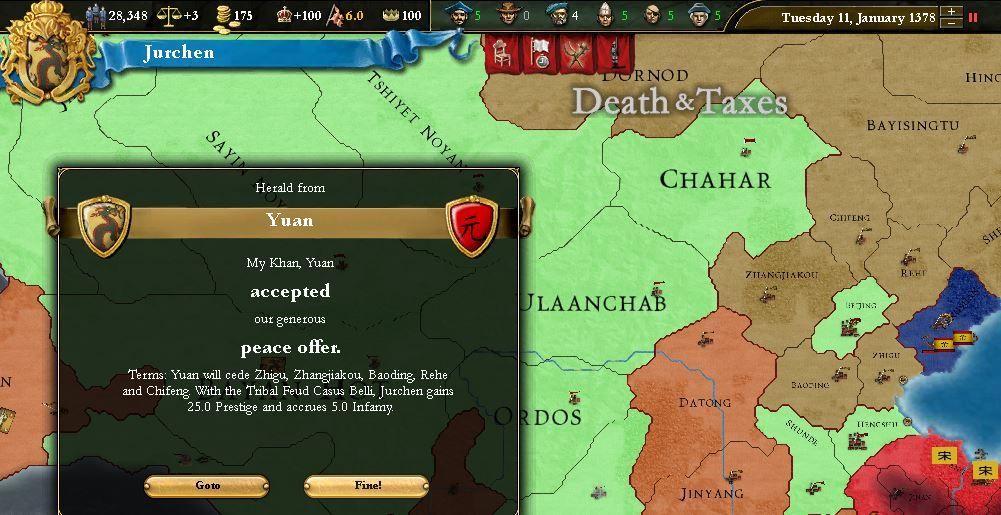 As you can see, the war has not done a lot of damage to either my manpower, stability, treasury or diplomatic standing. In fact, it has improved them instead. A great victory for the Jurchen tribes.
Yeah, and this. Someone in Korea should get an A+ for timing.
To be continued! Yeah, really!