The Year is 1936 and the World is in great peril. After bumping his head in the middle of the night the Soviet premier Stalin wakes up with a slight concussion. The next day he decides to chart a new direction for the USSR. The Soviet Union will be a paragon among nations and promptly announces vast reductions in its military size. The Soviets have the largest army in the world, the new Soviet leaders decide to devote resources to winning the peace. Using the mighty mighty nation of New Zealand for inspiration the Soviets disband the entire airforce, all combat ships of the Soviet navy and reduce the army to a single HQ division!!!!. The mighty mighty nation of New Zealand now has a bigger army and navy than the Soviet Union. 1 HQ unit and 1 transport unit are all that is left of the Soviet Military machine.
Diplomacy will keep the forces of Tannu Tuva and Mongolia at bay should they try anything sneaky.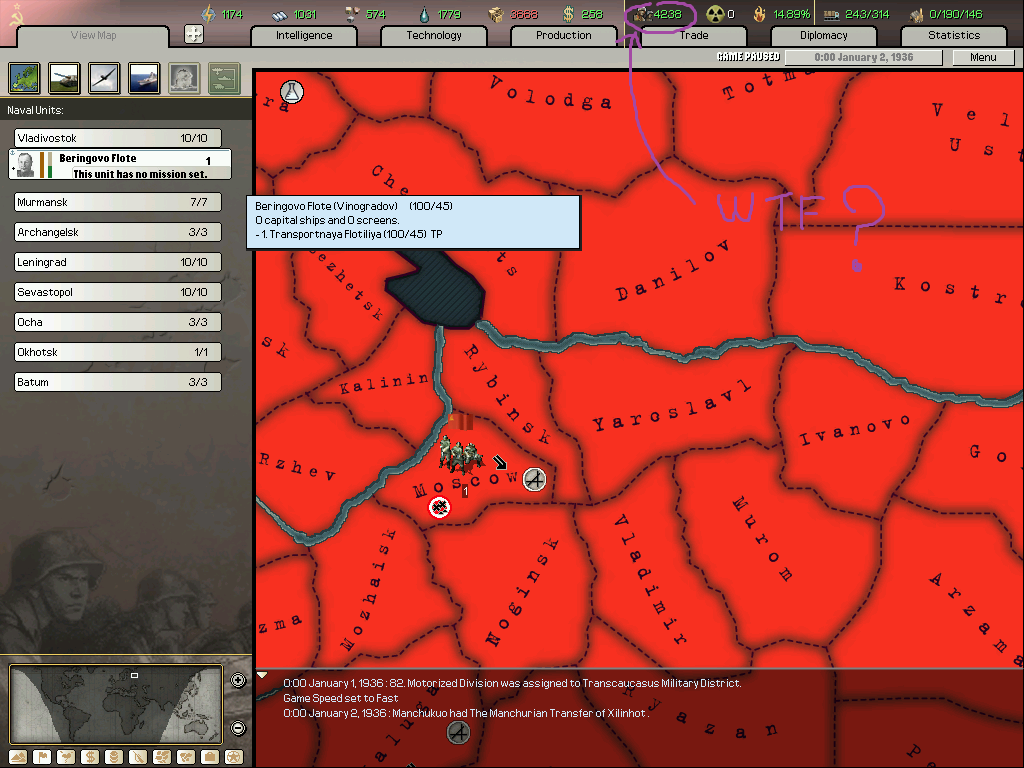 Reactions in Berlin seem to indicate Hitler collapsing into gales of laughter but never the less pacifism is the new Soviet order of the day. Over 1 million soviet men get to go back to their farms and create more Soviet citizens with their wives and lady friends. New economic policies are announced and teddy bears and fluffy bunnies are to be distributed to the citizens of the Soviet Union.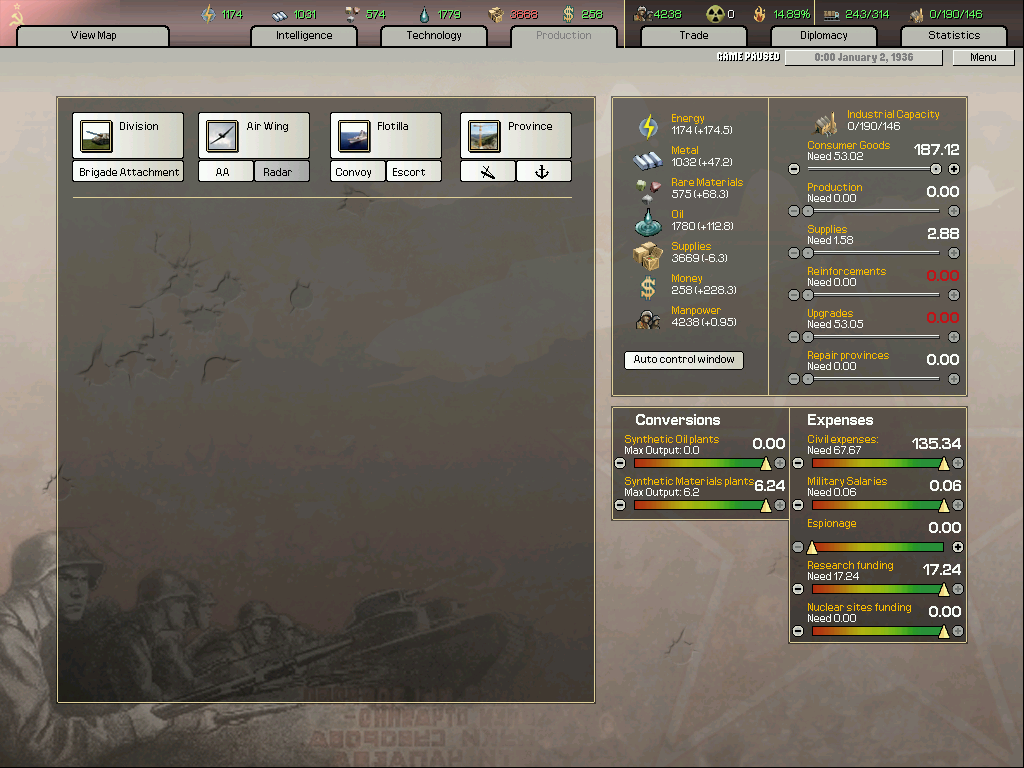 Stalin proudly announces his peace initiatives on the radio. Soviet citizens of course are enthused by this (or else).