The most observant amongst you may have noticed at the end of the last update that the Russian 'hordes' had managed to overwhelm our northern neighbour. Damn thieves. But on the positive side this provides a juicy target for brain acquisition.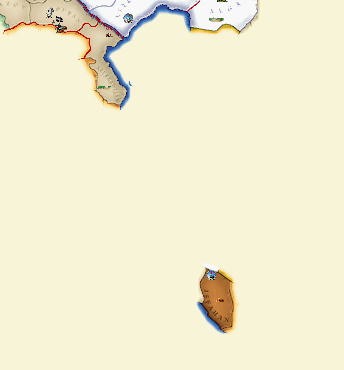 It seems that the Golden Horde's explorers are working overtime. They just found a new province. Excellent.
But in all honesty few people really find the discovery of a distant province truly thrilling. It's quite the same for the undead. Thus in an effort to quell both boredom and hunger Genghis made war upon the Russians.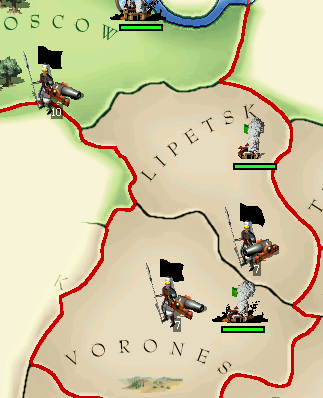 The invasion, termed Operation Brainstorm was swift and without mercy.
Surprisingly given the huge armies fielded by Russia against Kazan the most resistance came in fact from their ally Denmark who temporarily set back operations in Moscow.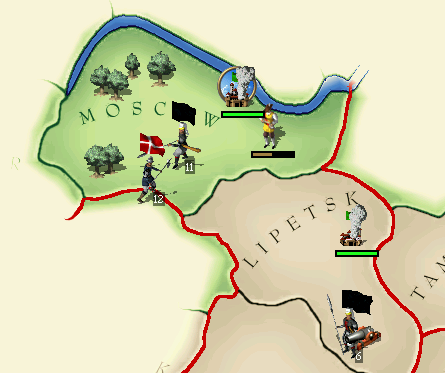 The Danish got lucky and beat back the Horde's cavalry. But Genghis ever the opponent of discrimination vowed they would be treated the same Russians and have their brains simmered to perfection in a delicate sauce of garlic, mushrooms and vodka.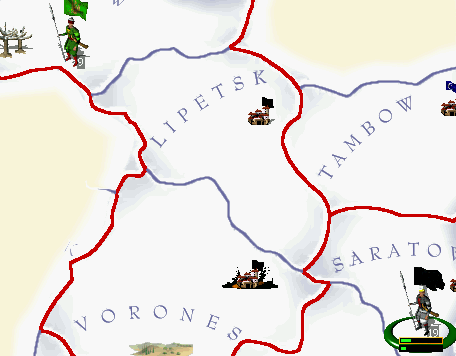 The setback was indeed small as Vorones and Lipetsk fell quickly. All that remained was for the snows to clear then it would be onwards to Moscow.
The Russians failed to even mount token resistance as the siege of Moscow took place and the biggest obstacle was one harsh winter outside it's walls. Soon the Golden Horde was in possession of the Russian capital. Including it's maps.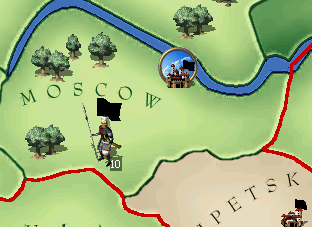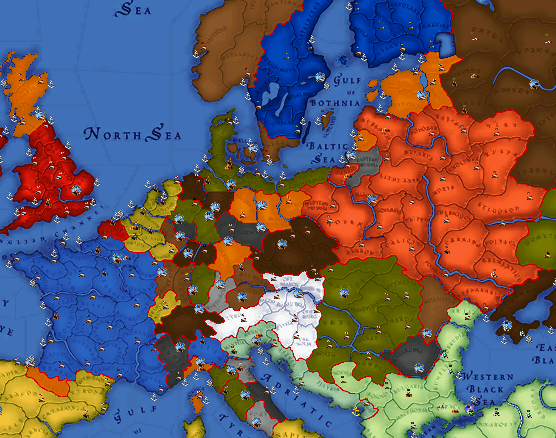 These maps really put the Horde's explorers to shame. Maybe they will be having dinner with the Khan soon?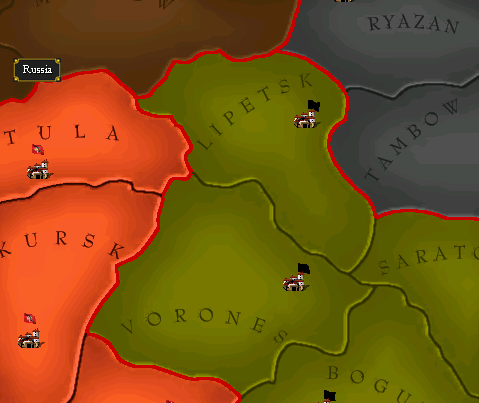 Moscow at last agreed to peace giving up her recent gains and over 100 ducats to sweeten the deal. For now though Genghis was content to mull over the new maps. It looked like a large variety of renowned European cuisine was on offer.