Scholars have long attributed the gap between Genghis Khan's death in 1227 and the ascension of Ogedei in 1229 as being due to the need for secrecy to secure the empire and the dynasty. It was in fact due to other causes. For one Genghis may have died in 1227. But it wasn't exactly a proper death, well not an entire death. As the ruler of the largest land empire ever known he wasn't exactly willing to give it all up due such an inconvenience.
So instead of going peacefully Genghis maintained some hold on life, tenuous as it was he remained hanging around at the imperial court and directing affairs as what we would now call a zombie. The arrangement worked for a while as long as the horrific state of the khan was kept quiet from the population.
However after two years of his constant demands for 'Brainssss' and characteristic rotting flesh odour it was too much for even the most dedicated courtier to stand. The unfortunate khan was forcibly dragged off to the holy mountain of Burkhan Khaldun and buried deeply after having his legs cut off to prevent him running away.
It seemed all well. Ogedei took over and the rest from there was history. The Mongol Empire expanded, split up and then went into decline and the legend of Genghis continued with the last two years of his rule omitted and forgotten by all.
Forgotten until one night in 1492 that is. On the outskirts of the Golden Horde capital of Samara two guards were alerted to a terrible smell. Upon investigation they came across the rotting body missing its legs but still equipped with a full vocabulary of abusive words with which to hurl and demanding to be taken to the usurper in charge. Thinking the incident rather noteworthy the guards complied and Genghis was brought before Sayyid Ahmad.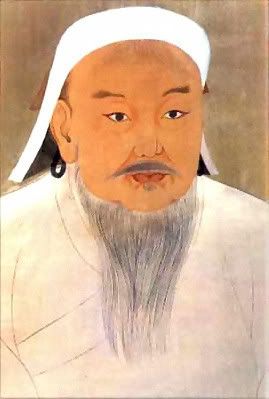 Genghis at the height of his power
265 years and 4146 kilometres have not been kind to the khan's complexion​
Overcome with horror and revulsion at the sight before him Sayyid accepted the claim from the zombie that he was Genghis and gave up his throne simply in order to escape the area. So it was that Genghis once again rose to the throne. It mightn't be the huge empire he had left last time but he had started small then too. Then for the first time in over two and a half centuries he issued his first imperial order.
Zombie Genghis said: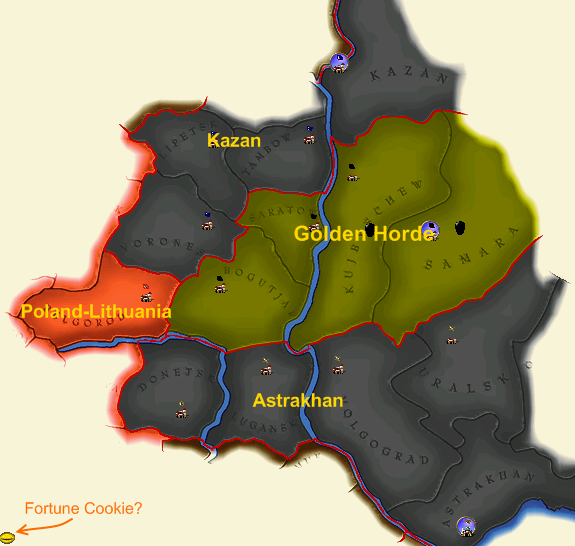 The Golden Horde upon Genghis' ascension. It might have ruled over a massive area earlier but apparently all knowledge is now lost. This is al lthe world that is known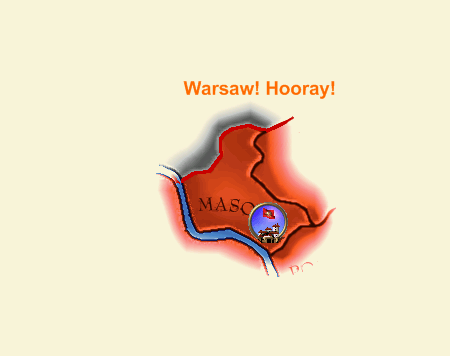 Oh and Warsaw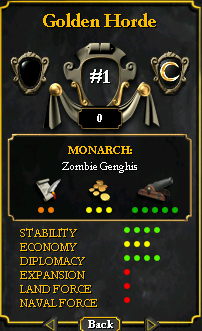 Big on war and brains, Genghis' current odour and manner leave something to be desired regarding diplomacy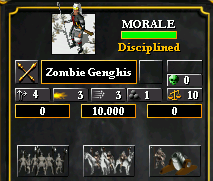 But he hasn't let a lack of legs hold him back from being a great general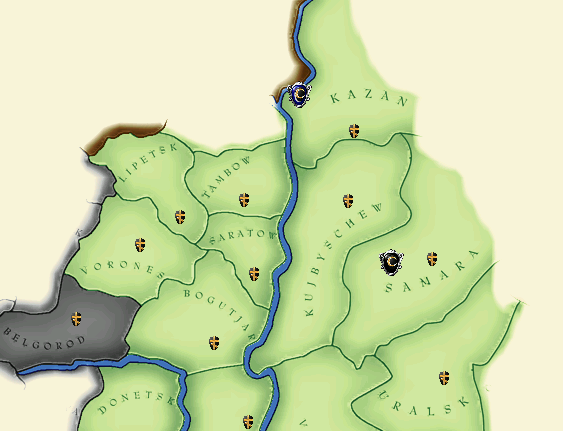 Religion is a tricky problem for the Horde. Its a Sunni nation ruling all Orthodox Christians.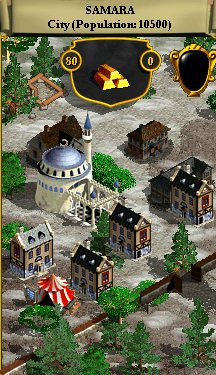 And when it comes to money, Samara's gold mines are almost the only source of income. But they provide plenty of inflation too, to the tune of 1% a year​