GEARING UP FOR WAR
A HEARTS OF IRON 3 BLACK ICE AAR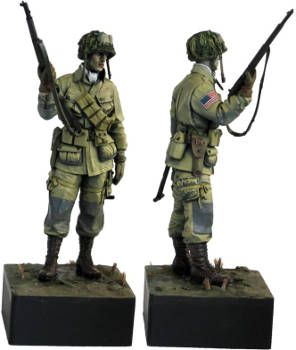 So, this will be my first AAR - I've been playing the game for a while (since HOI 1 actually), although I haven't been playing much lately (XCOM took over all my gaming time for quite a while...) Anyway, I've been enjoying some other AAR's these days, so figured I'd put one together. Well, that and I've been trying out the Black Ice mod and have been getting fairly hilariously stomped in the Pacific by AI Japan, so I figured I'd put it out there for the world to see. I'm not a min-maxer, but I don't mind taking advantage of some game tactics here and there. I certainly don't know very many though. I'm also not sure how any of those tactics work in Black Ice. So, we'll see. Could be a short one if I lose Midway, Guam, Wake and Attu in February of '42...
I'll be posting updates as I play, although to be honest I don't have a set schedule. I'll aim for an update every 1-2 weeks or so. I'll likely try to get us to Dec 1941 fairly quickly, although the Black Ice mod does add some interesting decisions for the US early on. I suppose we'll mostly be talking about techs and build queues. Feel free to tell my why my division make up is sub-optimal (analysis or links to analysis would be great) but don't get upset if I don't change it.
I think this will end up being a History Book style, although who knows, maybe I'll switch up part way through, maybe I'll have a post or two from different view points. We'll see.
I'm certainly no graphic artist, but I'm going to try to make some decent screenshots or combinations of screen shots to make things a little more exciting around here. If you know how to use GIMP and see me doing silly things around these parts, feel free to educate me (or point me towards some educational material).
Of course, any feedback is greatly appreciated.
I'm playing TFH 4.02 with Black Ice 6.21. Normal difficulty,
easy
hard Japan, wimpy Pacific (the struck through settings were the game settings for my last game, where
[post=17825500]this[/post]
happened), normal Soviets,
normal
hard Germans,
normal
hard Italy easy Black Ice Difficulty.
Table of Contents
To be Updated​
Last edited: