A bit late, but here's the update.
o
..........​
Chapter VIII


Rommel was used to be in where he was. Far too used to.

"ARRGGHHH!!!"

Rommel crossed his arms, and pulled the triggers of his dual C96 handguns, dropping down his howling assailants. More assailants appeared, and Rommel drew his sawed-off Winchester m1897 shotgun and fired clusters of 12 gauge shotgun shells. The assailants then were all blasted off their feet to a couple of metres away.

"YYAAARRGGHHH!!!" Another assailant appeared behind Rommel's back. Rommel easily dodged his attack before striking his opponent's neck from the back with a pair of blades.

All around Rommel, everything then became quiet.

"Ooaaarrrrrghh…" the growling of the multiple fallen could be heard.

At least for a brief moment it was quiet.

Strangely enough, all the assailants got back to their feet, their red-hot eyes glowed against their skin with the same colour as the dark night. The wounds made to their torsos, limbs, and heads seemed nothing more than a few scratches to them.

Rommel was not used to the situation anymore, and he thought about how he got into the bloody mess he was in.


On board the Nautilus, January 1900


It was cold, cold and dark in the narrow corridors of the Nautilus. The captain's cabin was adjacent to Rommel's, and Rommel after a few knocks without response entered the cabin.

It was a small cabin, with everything cramped inside, but at-least it was a one-man cabin, just like Rommel's.
"Perhaps he is in the navigation room…" thought Rommel, before he once again headed out into the dark corridors outside.

Rommel had been on the Nautilus for more than a month. Previously he had been in Algeria participating in multiple "exercises" with the local populations, almost a routine work everytime he arrived at the Legion's birthplace. The Nautilus had took him across the Mediterranean and underneath the Suez Canal into the Indian Ocean. It was a very memorable experience to travel in a sous-marin, however to Rommel, life in a steel hull traveling beneath the ocean's surface had become more and more unbearable.

"Arietta…" Rommel thought about Arietta again, as in all the days he spent without her. Rachmaninoff was a world-famed musician ever since his debut with the Tsar at the scene. Certainly he would get many more invitations from all over the world, and this also implied that Arietta would have to move with him all the time. This no doubt made it harder for Rommel to meet with the little girl again.

"Was I wrong to make myself her father… what can I do for her now…" thought Rommel.

At some point Rommel thought about deserting from the Legion and make a living with Arietta somewhere, somewhere where they could live peaceful for a lifetime. However, Rommel could not forgot how deserters were treated in the Legion, especially since he had met with one, Adjudant Alain Kemal, and his family. It was unwise for him to leave the Legion if he wish for the safety of Arietta and Rachmaninoff, at least before his current five year contract ends in roughly two more years.

There was also another reason that made Rommel unable to end his life as a legionnaire: did the old General Mercier had any connections with Arietta before? Why was Arietta left to him unlike the Maestro and the other girls?

Rommel was afraid, afraid of what dark secrets connected with Arietta were in the shadows waiting for him to discover. But was it also unwise by trying to maintain the status quo now?

Rommel reached the navigation room in a brief moment after he left the captain's cabin. The Nautilus' hull was over one hundred metres in length, but there was no trouble for Rommel to find his way through the steel marine beast's interior after some time on board.

Inside the navigation room, the captain was with a few crew members. The crew were at their positions seemingly busy. The captain was seating on his command post looking through some files.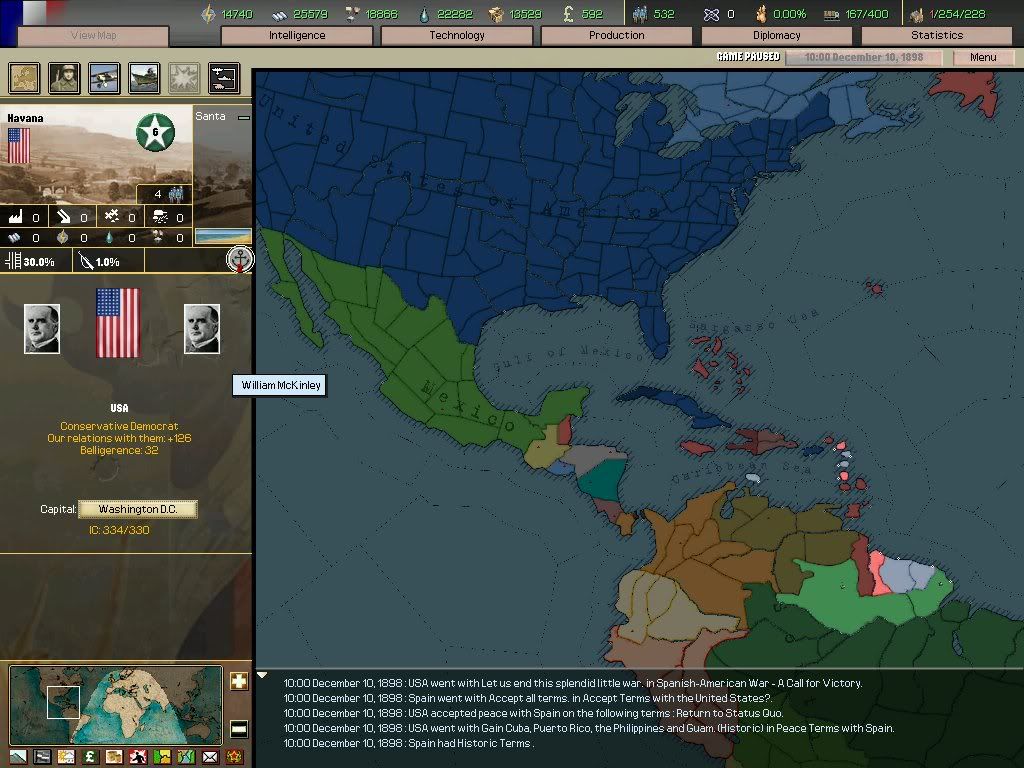 (First of all, we have the end of the Spanish American War, historic ending)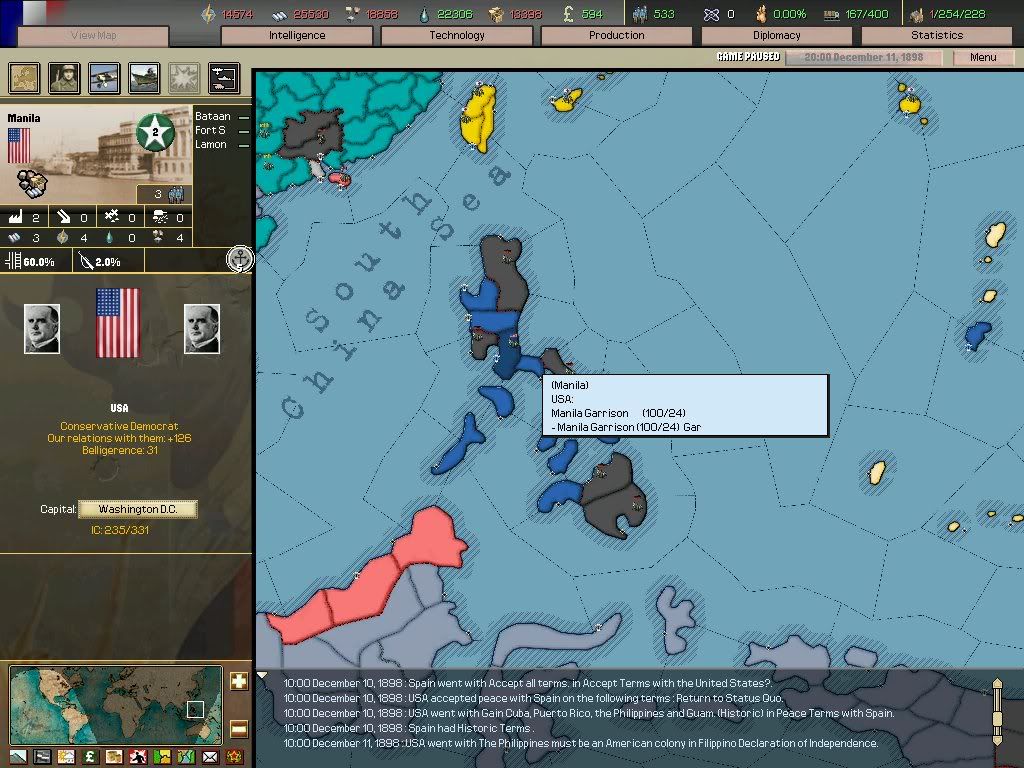 (The Yanks also got the Phillipines and Guam, along with a bunch of Phillipino Nationalists)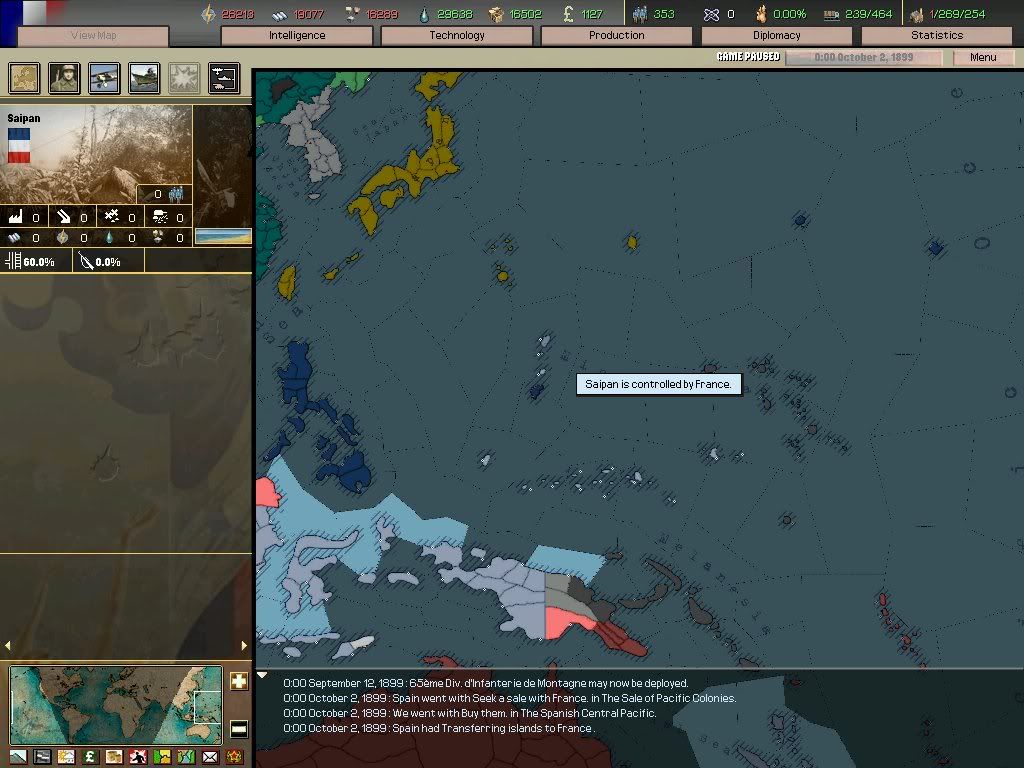 (I also got some Spanish Islands!! Through an event in which I purchased them. Yes, with money.)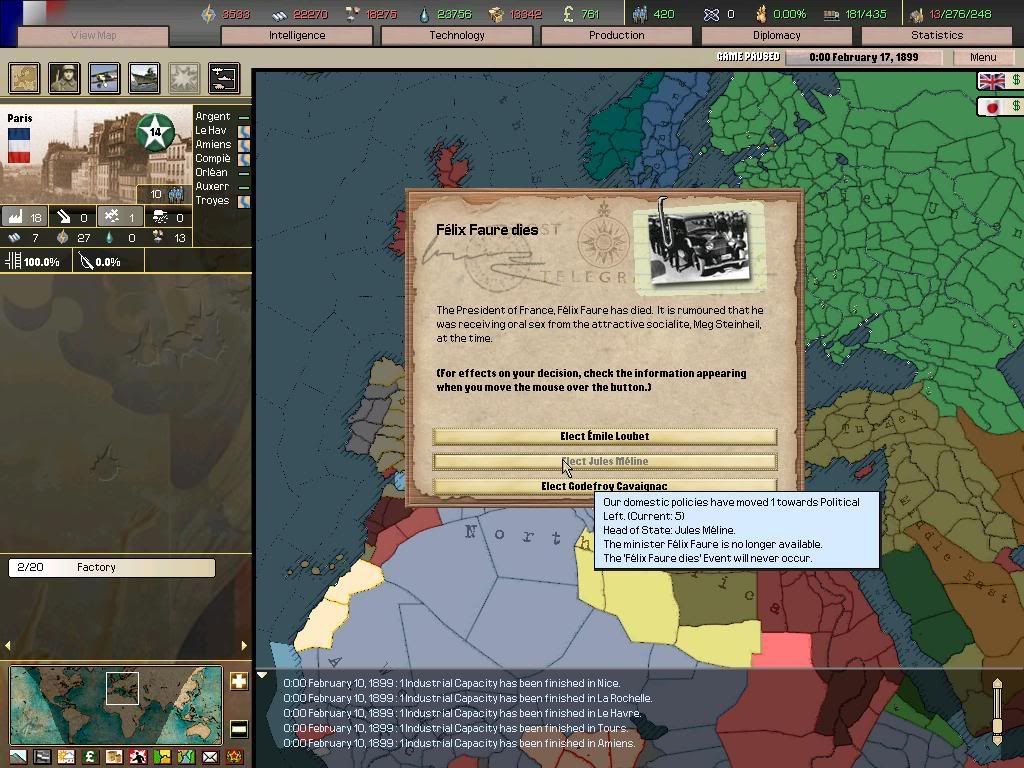 (Some events: Faure died, don't miss him at all, and Meline took over)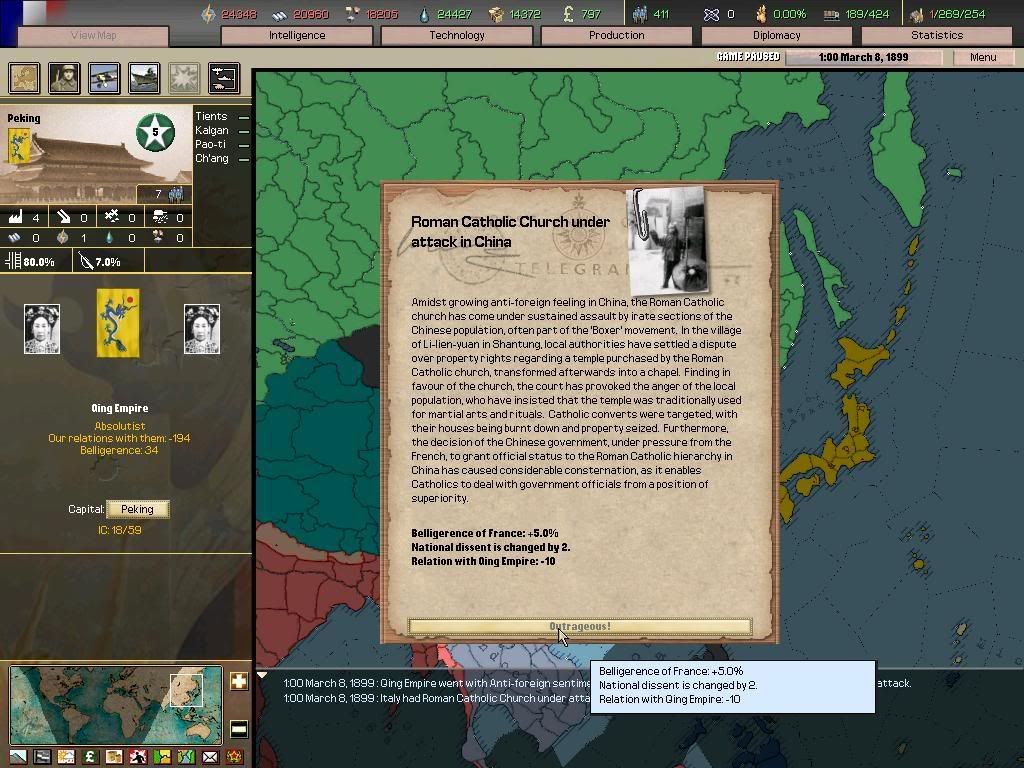 (Aarrgghhh!! How dare them!!)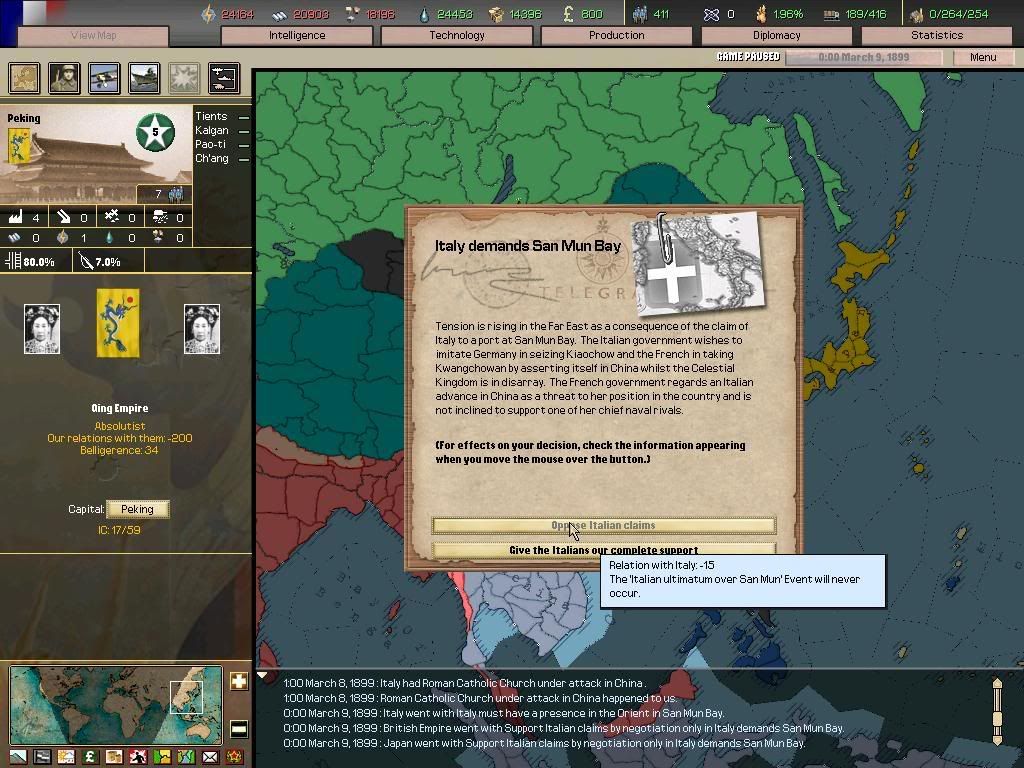 (Awww, the Italians also want a share of China. Let me think... of course not!!)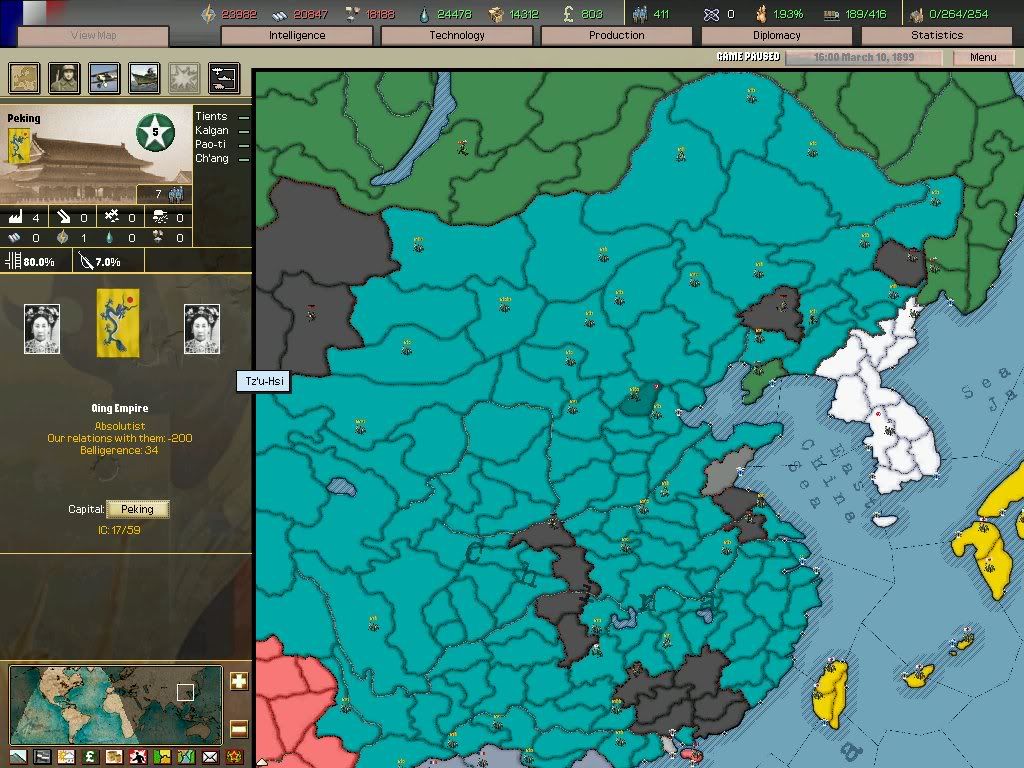 (An overlook of China, a lot of rebel trouble)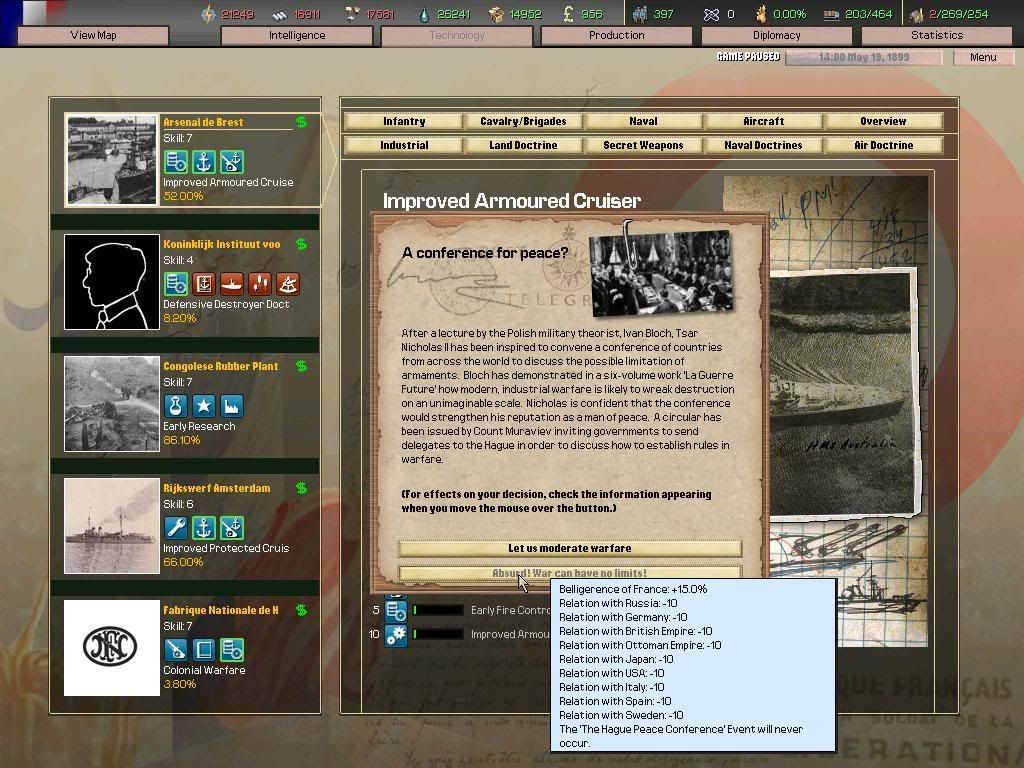 (Peace? What peace?)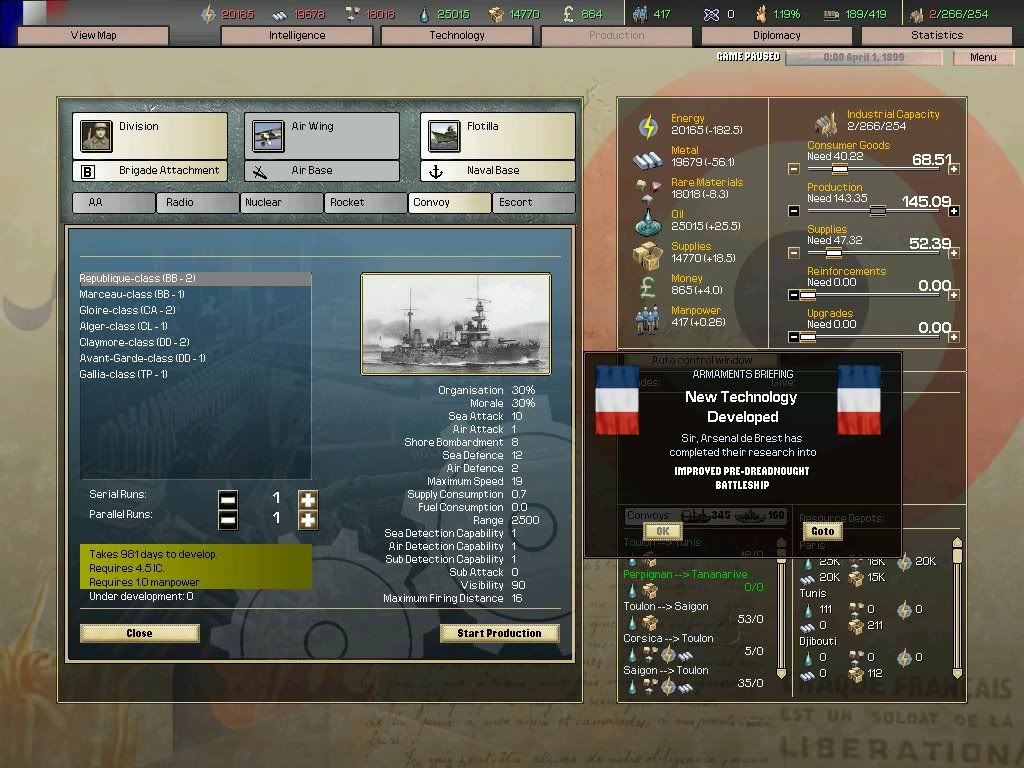 (I also get to build a new class of BB, woot!)
(Damn it, I'm only building two of the BB while the Germans are building 20 of them at the same time! The production list goes down further)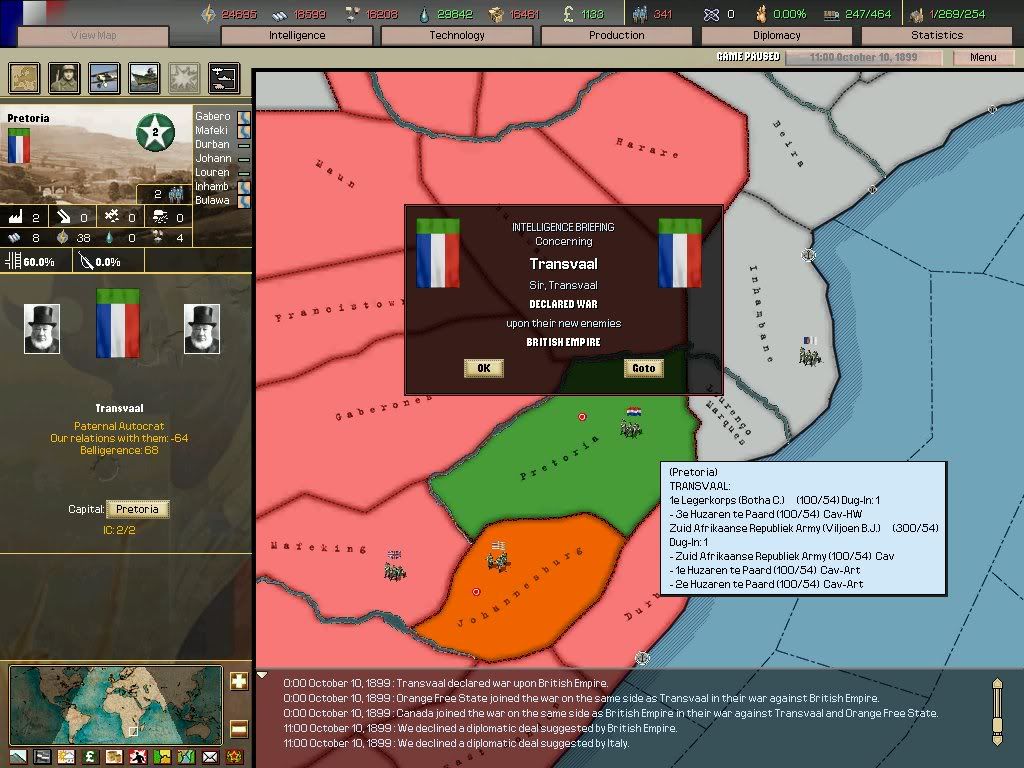 (Last screenshot, the Boer War begins. Uncle Kruger wants war!)​



"Captain Nemo, I'm sorry to interrupt you, but are you busy now?"

"Not at all. In fact I do have something interesting that might interest you, something to do with our new long range torpedoes," replied Captain Nemo, commander of the Nautilus.
​
Last edited: