Prologue - Baptism by Fire​
Sunday, August 6th 1813
Caracas, Venezuela
"My fellow Colombians!" Began Simon Bolivar
"Today we stand at a crossroads! The Royalists are no more in Caracas!"
The crowd cheered fervently
"Soon all of the oppressed people of New Grenada will be united under one banner!" "Our Blood and sweat will pay off!"
Again the crowd went wild
"To the Royalists, drop your arms! There is no need to be lapdogs to the pathetic Spanish Oppressors, united we will triumph!"
"To the Spanish, we are the angry and the oppressed
The hungry and the weak, we are the ones who kept quiet and always did what we were commanded but we've been sweating while they've all slept so calm atop the safety of their throne, now the time has come to overthrow the tyrants!"
"But allow us never to forget the poor souls who gave their lives to allow us our chance to gain our freedom!"
With that Bolivar left the plaza he was ready, and so were his people.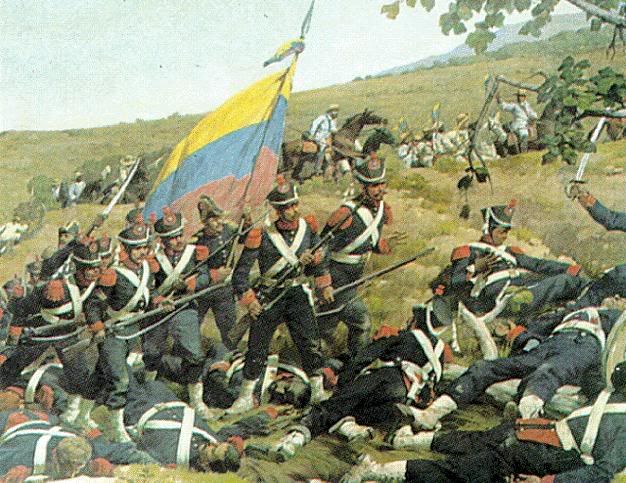 The Battle for Caracas, The beginning of the end for the Viceroy of New Grenada.​
Well here we go again everyone!
This time I hope to keep this AAR alive.
This time I'll be playing at normal/aggressive and will be using the Cold War Extension Mod
Last edited: