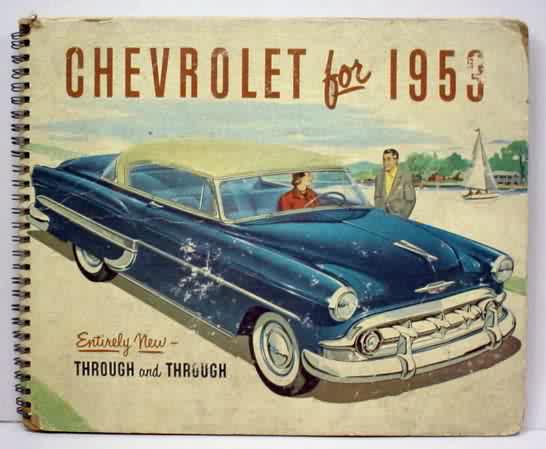 Hello! Welcome to
World in Revolution: 1953
! This game is developed by myself, Frymonmon, RedNomNoms, MastahCheef117, and others (thank you all!) on the basis of a number of similar games run by Frymonmon.
Sign up is: Open/
CLOSED
25/25 Nations Selected
The idea behind this game is slightly different from the other World in Revolutions. You, as a player, lead the country as a whole, rather than just playing as its government. This means that orders that have to do with actions of private citizens, businesses, etc. are perfectly acceptable. Like the current incarnation of WiR: 1861, this game shall be focused on sticking to realism. Extensive research has been done for stats, as well as knowledge about this time period used, to produce what is an accurate, to the best of my ability, starting point. In order to ensure that things do not get out of hand, I will override orders that I believe to be extremely implausible, and will remove players after three such offenses.
Rules & Procedures
The rules for this game are fairly simple. You send your orders to me, Stormbringer. The orders will be written by myself, RedNomNoms, MastahCheef117, and tyriet.
Each turn shall take the span of an entire year. We start off in December of 1953. These turns shall be the bulk of the game, but there will be other, smaller updates as needed. They may be simple, mundane things, or they may be about large, expansive battles.
Now, what is the purpose of this game? It is to guide your nation through the Cold War Era. This means controlling most of the aspects of your nation, not just its government. There will be times, however, where there will be forces within your nation opposed to your ideas, and then I, or one of the other GMs, will intervene to act as them.
Orders
A Nation shall submit their orders to me via Private Message. In the title of this message it MUST have your countries name and the date, as well as the months this order is for. For example, for the United Kingdom in 1954, it would read "WiR - Untied Kingdom 1954"
Orders are simple and should include 1-2 lines on anything you want done. The United States and the Soviet Union have 3 orders, while everyone else has 2. In addition, every country may send 2 war orders which, given the nature of the time period, may include any covert actions you want to take. These, however, must be directed against another player and may not be used to simply reform your military, for example.
IRC Channel
The IRC Channel is where a lot of discussion takes place, both in character and out of character. It is the true heartbeat of World in Revolution, as everyone gathers to discuss in-game and out of game issues. While it is not mandatory to be on the IRC Channel and to play World in Revolution, it is strongly recommended.
Link: Coldfront
IRC: #WiR_Main
Instructions: Here
National Statistics
National Statistics are the main thing that keep World in Revolution moving along. A lot of things are hidden from the players, which is largely intentional. Let us take a look at Brazil to display how they work.
Brazil
Government: Social Conservative (1)
Population: 59,989 thousand
Economy: $110,836 million, market economy, expansion (2)
Economic sectors: 42% services, 28% industry, 30% agriculture and resources (3)
Consumer goods and services: 26% of the economy (4)
Public sector: 31% of the economy (5)
Government spending: 31% of the economy, 0.24% surplus, 0% debt (6)
Technology: 1943 (7)
Administration: Poor (0/5), no ongoing reforms, 8.94% of the economy (8)
Education: Poor (1/5), no ongoing reforms, 6.97% of the economy
Health and welfare: Poor (0/5), no ongoing reforms, 9.68% of the economy
Infrastructure: Poor (0/5), no ongoing reforms, 14.13% of the economy
Military spending: 1.79% of the economy (9)
Available manpower: 411,532 men (9)
Recruitment method: Draft (9)
Army: Poor (3/5), no ongoing reforms, 1943 technology (10)
Ground units: 8 infantry divisions, no armored divisions, no special purpose units
Air force: Poor (3/5), no ongoing reforms, 1941 technology
Air units: 2 fighter wings, no tactical bomber wings, no strategic bomber wings
Missile units: No tactical missile units, no ICBM launchers, 1 air defense units
Nuclear weapons: No nuclear weapons
Navy: Poor (2/5), no ongoing reforms, 1937 technology
Capital ships: 2 battleships, no battlecruisers, no heavy cruisers
Aircraft carriers: No light aircraft carriers, no aircraft carriers
Small ships: 2 light cruisers, 3 destroyers
Submarines: 1 attack submarines, no ballistic missile submarines
Player: Duke
1. The ideology of your government. It impacts quite a few things in the rest of the stats.
2. The size of your economy in PPP US dollars, as well as whether it is a market oriented economy or not, and whether it is in a recession or not.
3. Rough distribution of output in the economy. You need industry for the military and for infrastructure, services for most other things.
4. Portion of the economy dedicated to consumer goods and services. The higher the number the faster the economy grows (though different countries have different needs).
5. Portion of the economy that is controlled by the government or other public entities. Slows down growth but makes it less volatile.
6. Government spending as a portion of your economy, the surplus or deficit the government is running, and public debt as compared to the economy.
7. General level of technology in the country, increases randomly but more likely with better education and the further behind a country falls.
8. Quality of the administration, whether it is currently being reformed, and the amount of spending on it. Same for education, health and welfare, and infrastructure. Administration makes most things cheaper, education contributes to technological progress, health and welfare contribute to population growth, and infrastructure makes it possible to produce more things given the amount of industry/services you have.
9. Proportion of the economy spent on the military. The amount of men available for military service who are currently not in the military. Whether the military is drafted or a volunteer force.
10. Quality of the army, whether it is currently being reformed, and the technological level of the equipment that is used. Same for the air force and the navy.