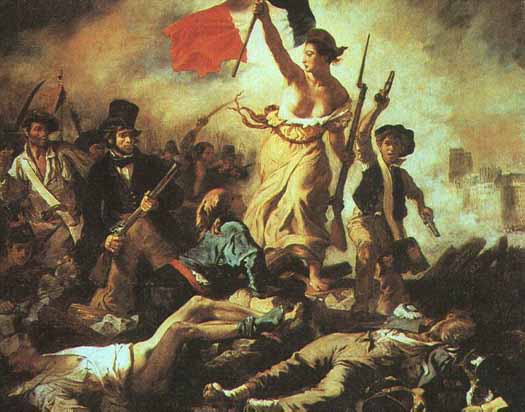 Hello and welcome to my third forum game: The Long 19th Century: 1789. We find ourselves at the very end of the Age of Enlightenment and the beginning of the French Revolution. Many historians consider this to be the start of the modern era and the possibilities are endless.
You play a nation and guide it through the years to come. I want to stress that you play as a nation, not as the nation's government. The government is obviously an important part of a nation, but there are many events and developments that take place without government involvement. Do not ignore them.
The game will start with the storming of the Bastille on the 14th of July. All events that have taken place before this day are assumed to have happened historically. From here on out it is up to you to determine history.
Rules
You will send me orders and I will determine how they turn out. In general I use a random number generator for this, although all orders do not have an equal chance of success. You are limited not by what is physically possible but also by what was possible in the setting of the late 18th/early 19th centuries.
I will write an update that covers a whole year about once every week. Between these updates I will sometimes write shorter updates that describe events in specific parts of the world. You are responsible for writing your country's history, making IC diplomacy, posting interesting background information, etc. The point is to make the game feel relatively rich and dynamic.
With all of that said there are two rules that everyone must follow. First rule: the GM is always right. Second rule: if you think the GM is wrong read the first rule.
Orders
Every country will send two orders per update. These should be the main priorities of the government or some sort of large private/civil developments in the country. You may include in the orders what you think they should accomplish, but you do not have to. In general please keep these somewhere between a couple of sentences and a paragraph.
Those countries with listed colonies may send one order to deal with any colonial issues. Same general principles apply to those.
In times of war countries may send two orders related to war. These
must
be related to the specific ongoing war. They should outline your campaign's goals, direct your forces where to fight, etc. They may
not
be general military-related things.
IRC Channel
The IRC Channel is where a lot of discussion takes place, both in character and out of character. Everyone gathers to discuss in-game and out of game issues. While it is not mandatory to be on the IRC Channel and to play, it is strongly recommended.
Link: Coldfront:
http://www.coldfront.net/tiramisu/
Channel: #WiR_Main
Instructions:
1) Use the link provided above.
2) Choose the Flash app or the Java app.
3) Create a screen name; it's recommended that you use your forum name, if available.
4) Close the #coldfront channel that opens automatically.
5) In the command box, type "/join #WiR_Main" without the quotation marks.
6) You're in the chat! Welcome!
Last edited: