May 16, 2002
14.670
2.835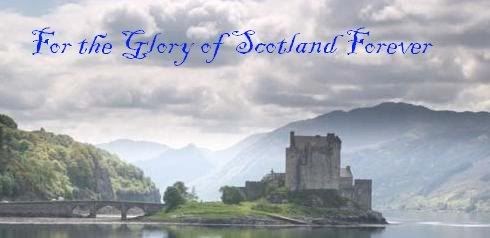 Just got the new game and figured why not...let's do a down and dirty gameplay to give For the Glory a spin and see how I do. Plus, it's been a while since I've done a gameplay AAR and maybe I can even add a bit of humor every now and then. I can make no promise that this AAR will either last a long time or go quickly. I could lose interest tomorrow.
But for now, let's see if anyone has some advice because it has been a while since I've played Scotland and especially as the AGCEEP does a few different things with the old 100 Yrs War and Scotland's efforts therein.

So, let's get to the game:




Scotland Forever
Scotland, 1419

​


Here we have the starting position for Scotland with which I imagine most are familiar. Unlike vanilla, Scotland does not begin at war with England, though England is at war with the rump of France. I'll try to get a shot of the continent next time out. But for now I have a decision to make. The first thing I do is move one slot towards centralization, my preferred way to run the country.
But I also have a high troop maintenance as well as I have way more troops than I can really withstand without going to war. Of course, England is ripe for the picking as they are occupied on the continent. I can raise some war taxes if I go to war and try and hold out for a while. The financial summary: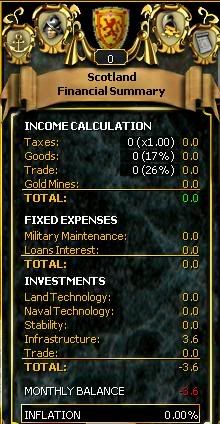 I move to research infrastructure and unpause first getting hit with a request by Aragon to join her and Corsica in an alliance. I politely say no thanks hoping for an alliance with Dauphine or France. The Auld Alliance indeed. And then without getting out of February, I am hit with the first major event.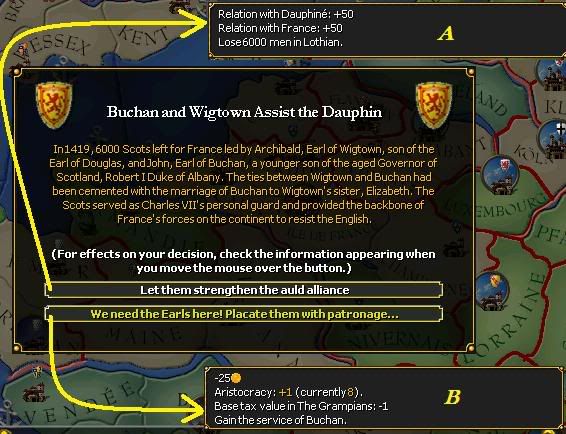 Send the Earls to France or gain Buchan for a war?

​


I know what I am inclined to do given the situation. But what if there are better arguments from the council? Let's sound them out. Keep Buchan and war with England now right off the bat or send him to France and wait until I am stronger? Will they be as occupied when I am?

I plan on playing some more tonight when I get a chance so the quickest answers will be considered. And those of more assistance may gain a higher seat on the council.
Last edited: