This is going to be a mostly gameplay (with some brief historical vignettes) AAR of Sweden in New Nations Mod, 3.03. (The biggest initial difference there is that Sweden starts with Norway as a puppet, instead of controlling it directly).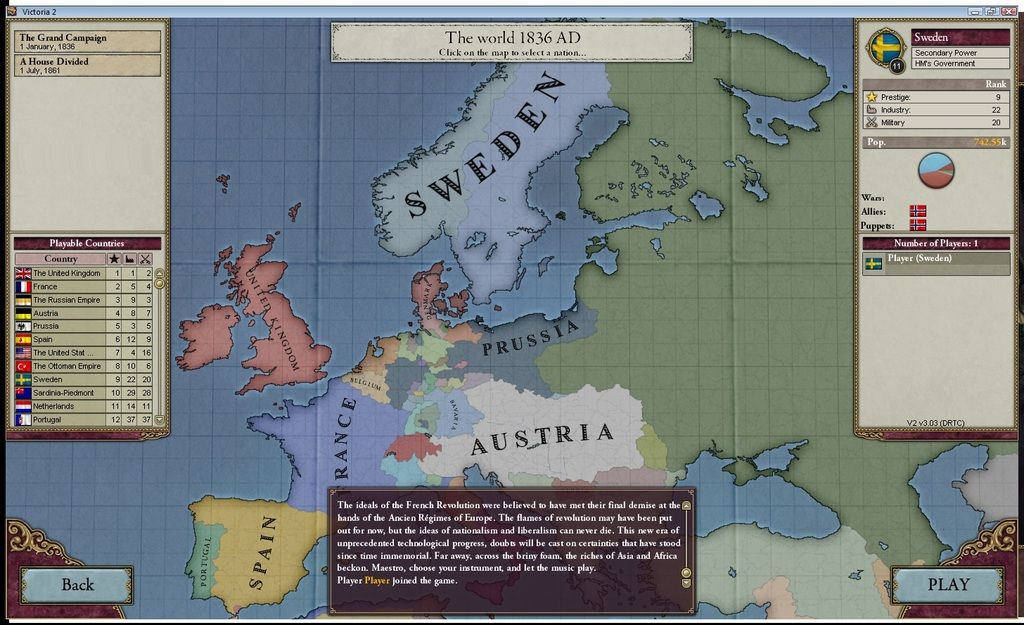 The AAR is about my third Victoria 2 game, so don't expect particularly brilliant strategy here (I didn't set a National Focus until six years have passed, for instance).
Post-Napoleonic was a largely peaceful one for the Kingdom of Sweden, with the loss of Finland to Russia being compensated by having Norway under a personal union, with both countries ruled by King Karl XIV Johan, formerly known as Bernadotte.
The period of peace was marked by the continuation of early Swedish Romanticism, pioneered by the Gothic Society. Its luminaries insisted that only by restoring the old Viking traditions, Sweden can become a Great Power again.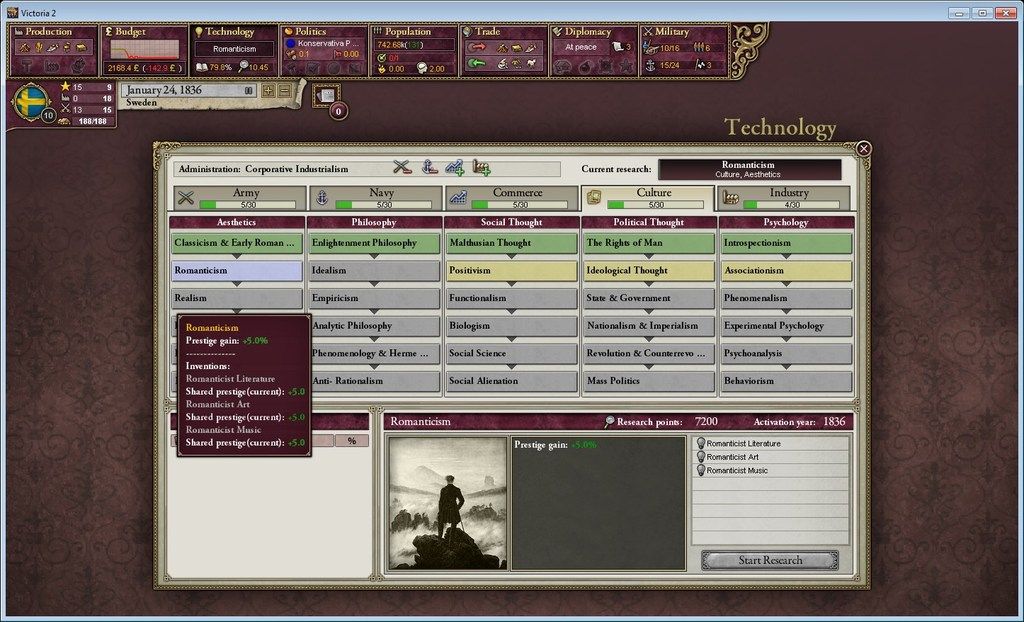 An illustration to one of the ancient Scandinavian sagas, the Saga of Frithiof
This age was also marked by the beginning of earl industrialization and by the revival of Swedish liberalism, which the King, despite his generally conservative views, had been forced to partially allow.
The King nourished the dream of uniting all Scandinavia under his rule or the rule of this descendants, considering this ultimate goal to be an excellent antidote to the overly rebellious and permissive liberal attitudes. The first step to do so was simply to proclaim Sweden as the head of the Kalmar Union. Although merely a ritual gesture, it still needed certain prerequisites in order for it to be taken seriously on the world stage.
The 1830'ies were a highly protectionist time in Sweden, as high tariffs were raised to maintain the state treasury.
Besides dreams of unifying Scandinavia, the King also planned the creation of a colonial empire in Africa. This was a difficult task, and one which other European powers would disapprove of, given their own involvement with African kingdoms and chiefdoms, but it would benefit Sweden a lot to trade in exotic African goods.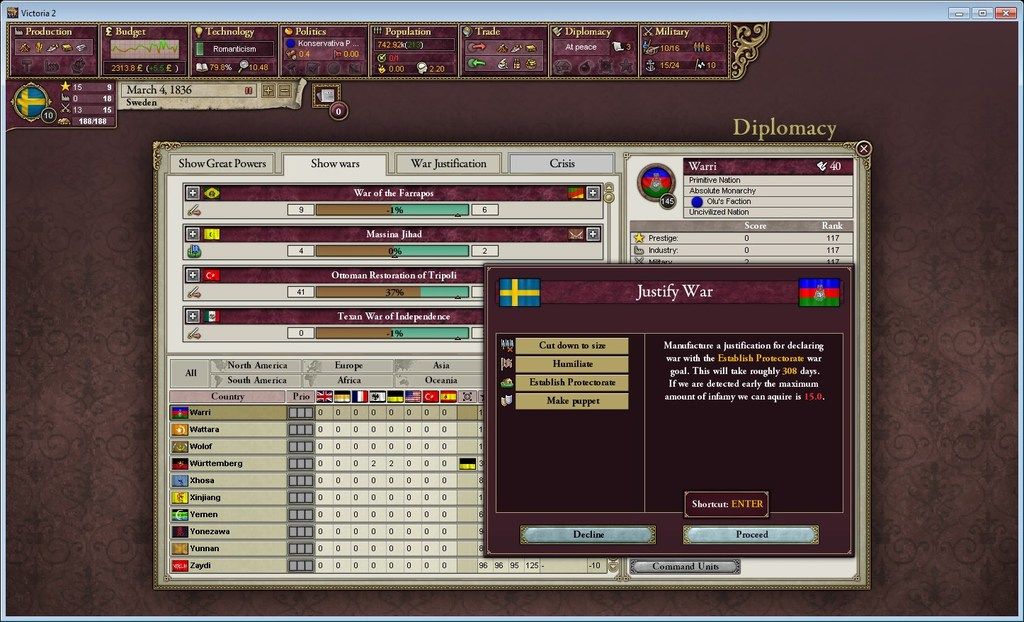 (Warri is located in the Nigerian Delta).
Predictably, the Great Powers did not like this move, although they weren't particularly alarmed about the fate of "some African savages" to significantly inconvenience the Swedish government in its plans.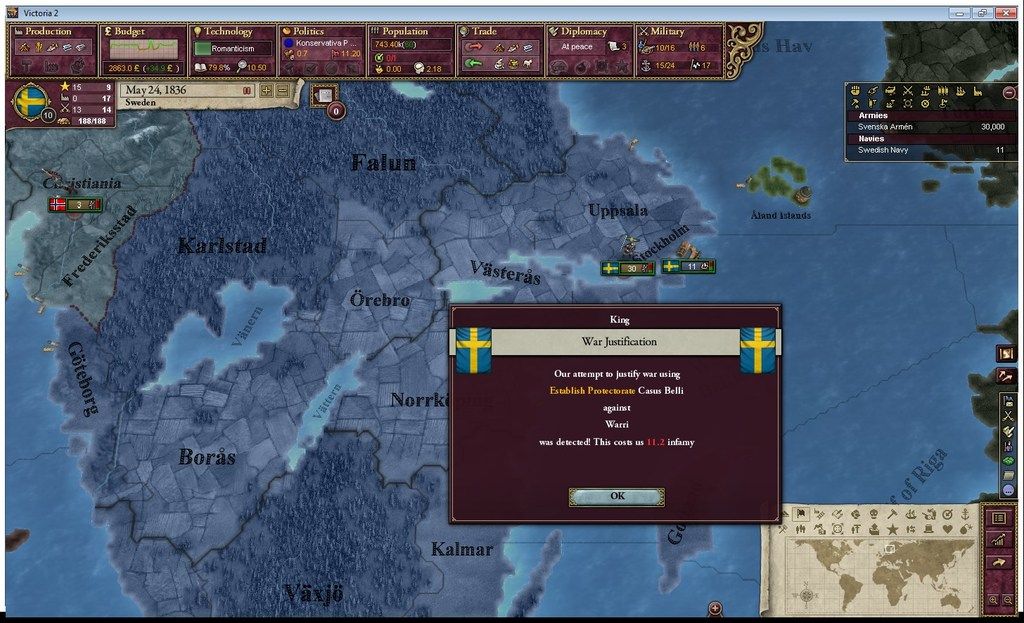 The King's plan to restore the political union of all Scandinavian countries, leaked to the press, was, as it could be clearly seen, not received well in Denmark. It was clear that huge obstacles lay in front of the romantic "united Scandinavia" dream.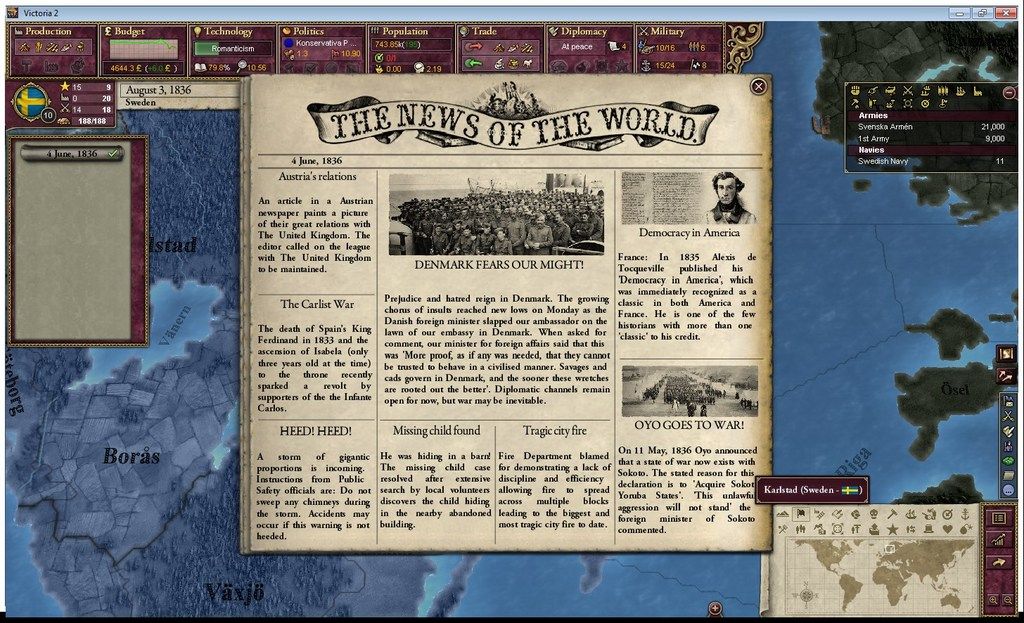 Last edited: