As this is my first AAR here Im not entirely sure how to do this. I have read a great deal but have recently been heavily influenced in my decision of an AAR from
Resistance : Fall of Man - An Oral History
, It is a great read and regards to Treize V for writing so skillfully. Now this AAR, as many of you have no doubt guessed is about Germany in the Modern Day Scenario 2 mod.
The basis was and always had been to establish a new German Empire, not stretching over Europe but over parts of Africa and the extent of the original German Empire's borders in Poland and over Konigsberg. Thanks to Russia, by the date I was planning to begin this AAR, everything I had planned was thrown out the window.
I have yet to establish any goals per se but survival and expansion would be good. For the purpose of this AAR I intend to provide a look into the people of the war, rather than offer a textbook account of how the war went.
Therefore, this will be an Oral History. Told largely by various Journals, interviews or news reports. Credit to Treize V for the decision to make this an Oral History. Dont expect many if any at all in game screenshots. For some reason, I have a complete and total inability to take them. You should also know that my knowledge of correct names for various ethnic groups is severely lacking I will do my best to correct this and double check but don't be surprised if there is an error.
Ill try to update often but other commitments are likely to slow me down.
Difficulty : Normal
AI Level : Furious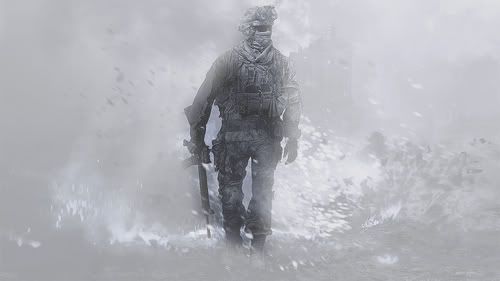 Walking through Berlin - July 9 2009
Photo taken by Journalist for Canadian Newspaper​
Luftwaffe Air Force Base - Outside Hamburg
Journal of Lieutenant Horn - 1. Korps Special Operations
July 3 2007
Command is finally giving us orders to move. The damn Russians declared war on us and Europe in April. It seems like only yesterday. Has it really been over 2 months ? I almost wouldn't believe you if you told me. Regardless, were finally going to be mounting an attack on Kaliningrad. General Kessler has informed the entire Korps that Konigsberg is the only threat that Germany and the EU face from Russia. Their forces there would be prepared to attack us if they received aircraft or even transports. How could Putin have planned this for so long ?
Wolfgang in Intelligence tells me that continuous, daily bombardments against Konigsberg will have sufficiently weakened the Russian forces. We'll find out when we drop in. If the Russians are truly fighting with their outdated equipment, then Ill bless Merkel for giving us our modern equipment. Shame that we still lack a modern navy and air force, I'm sure they would help us in our war.

No one even seems to know why Russia declared war on us. They had no one in Belarus when we hammered those bastards for murdering 7 of our men. I still can't believe they were so indiscriminate. We had informed them that we were in that village. There was a damned truce. Yet still those sons of bitches flew over and bombed their targets. A few air strikes in retaliation and boom. Russia feels threatened somehow. Nobody wanted this ….but … well ….here we are.

Were expected to strike on Konigsberg within the month. The rest of the EU have completely bypassed it. Greece of all damn members of the EU has landed in St Petersburg. Greece ! Maybe they'll be able to do something before the snow falls. Do they even have snow in Greece ?

Chinese Military Base - Near Hong Kong
Recovered Journal of Colonel Xi Bi Hung - Unidentified Unit
July 3 2007
We've been held back from Taiwan still by the American air force. Those fools think they can keep Taiwan safe ? Ha ! We'll walk over all of them. Especially with the Russians aiding us. Some of the men below me have been speaking of the German guarantee of Taiwan's independence. It's not like Germany to suddenly take a step into the world. Last time they did ….well we all know what happened. It forever changed the world.

No matter, they are but a shadow of their former self while China has only grown stronger and greater. America and their President, John Kerry are doing worse than we had expected. We were expecting determined resistance in Afghanistan. On the contrary, we've already captured Kabul and have been welcomed as liberators by all of the countries inhabitants according to the news.

The Russians are having to make a mad dash back to Europe while the US skips across their islands like they did with Japan in the second world war. The Great War, The Patriotic War …what name will this one get ? The Red War ? The Final War ? The War of Wars ? Only time will tell. I think that Ill bring this up with my wife on my next leave. I've become tired of the constant orders to man the transports … and then to disembark.

My son Chao is still growing. I look forward to seeing him as a man. Ziyi still needs to find herself a husband. Though I here that she is in company with a man often. I'm sure I'll find out more when I get home. Perhaps most of all I -
<< Remainder of Page burned. US Air strike probable cause. Reports confirm Colonel Xi Bi Hung was killed along with 34 other soldiers in the strike. Politburo concealing casualties from Air Strikes >>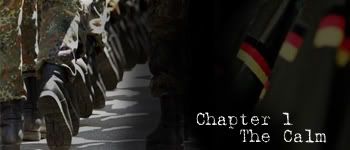 - The Two Fronts
- Expansion
-The Eagle Awakes
- Future and Family
- The Dogs of War
- The End of the Two Year War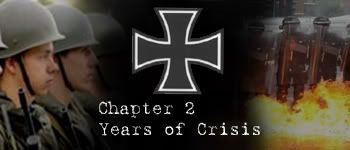 - Crisis Unfolding
- Survivor Troubles
- Marty
- Death of a Dragon and the Forgotten War
- Times Gone Bye
- Issues of Civilization
- Firelight and Eagle-I
- Operation Firelight - Part I
- Operation Firelight - Part II
- Operation Firelight - Part III
- Operation Firelight - Part IV
- Out with the Old - Part I
- Out with the Old - Part 2
- Justice Served ...
- ... Upon a Cold Dish
- Greed and Need
- Unstoppable Force, Immovable Object
Public Service Announcement
- The German League and the Crown of Lords
- Operation Hollow
Epilogue - Part 1
Epilogue - Part 2
​
Last edited: