Nationstaes liaison
10 Badges
The Year is 1975, and the world is electric. In North America, the United states rallies its southern Allies against the forces of Neo-Colonialism, while keeping its northern puppet stable, fighting off Canadian Liberation Forces. In Asia, The Chinese Empire, just some 70 years old, finds its self against the wall of both the U.S and the Commonwealth, and such begins to prepare itself for the final war of Humanity. In Oceania, Australia holds on to its motherland tight as Republicanism and New Zealand Nationalism grows by the Minute. South America is the battle field for the three power blocks, as the many dictatorships either gather for the looming conflict, or begin to fall under civilian pressure. Finally Africa and Europe find themselves under the yoke of the Britannia Kingdom, as Oswald Mosley grows old, so does his methods, and cracks are starting to form in the empire where the sun never sets. The fear of second great war grips the world, some see it as inevitable, whether conventional and nuclear, it has become a new age of human history, this is a new cold war, this is a new world.
Welcome to:
Flashes and Eagles.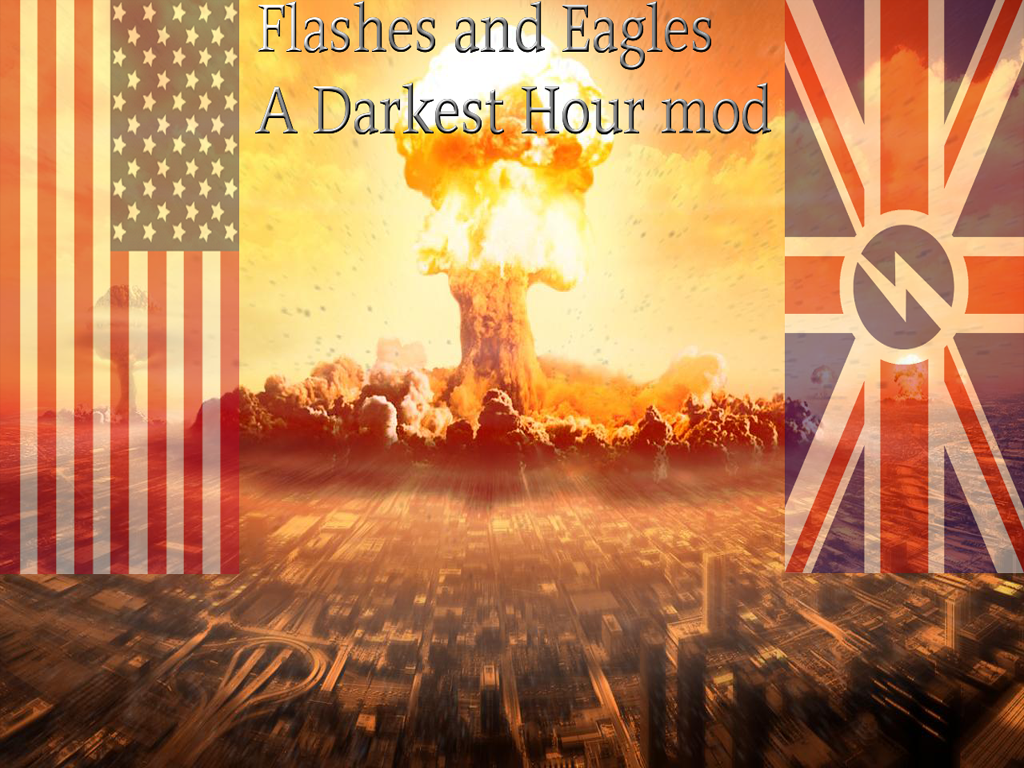 This is a project I've made mention of to some, but mostly kept hidden, this mod is an alternative cold war mod where The U.S is pitted against both China and a Ultra nationalist U.K, it will have proxy wars, a second world war (it never took up more than a Europe in this TL, which is inspired by a game I actually played in the grand campaign mod)., I wish this to be a more community based mod, where I can actually have a team and people who help me, instead of lately where its just me, so any one interested in joining please PM me or say so below. Also I now I have more projects than just this so here is a quick update on them.
This: Will be more secondary until I finish the Alhpa for the Glass house, which I hope can be implemented into this at some point
Glass House: Stated Above.
MLP mod: since the OP seems to have vanished, I will continue this as well, but not as heavily, since Im A. not a brony, and B. not sure about source material which I wish to keep intact.
Nation States: I don't know, I've lost the steam for this, but I wish to continue it sometime, for now its on hold indefinably.
so there's that see you guys soon.
1

1
Reactions: