First Lieutenant
37 Badges
I have always liked the Paradox game converters, both the official CK2-EU4-converter and the various fan made ones.
When I started playing EU Rome roughly a year ago, the fact that I couldn't convert my game here was kind of dissapointing for me.
So I sat down with a friend of mine who knows how to code and we threw together this little program here.
It is still a little bit rough around the edges but has so far passed all the testing I put it through so I am releasing it for the general public.
The inofficial EU Rome -> CK2 save game converter

So what does this do? It converts a EU Rome savegame into a mod for CK2.
The current converter version is 1.3.
You can find the changes from the previous version here:
https://forum.paradoxplaza.com/foru...me-ck2-converter.1065234/page-4#post-25676703
1.3 changes:
https://forum.paradoxplaza.com/foru...me-ck2-converter.1065234/page-3#post-25080662
1.2 changes:
http://forum.paradoxplaza.com/forum...me-ck2-converter.1065234/page-3#post-24670738
1.1 changes:
https://forum.paradoxplaza.com/forum/index.php?threads/eurome-ck2-converter.1065234/#post-23780945
In its current form it converts the following:

1) All Characters:
- dynasty and family relationships
- most traits of EU Rome are converted to a CK2 equivalent (altough since Rome has more traits that can lead to a character having two opposite traits)
- culture: cultures with a clear CK2 equivalent (greek, persian, suebi ...) are converted to that. Others are mapped to a custom one
- religion: the converter adds two new religions; a pre-reformed Semitic Pagan religion for phoenicians and carthagians and a reformable Druidic Pagan religion for the celts. Every other religion converts to its closest CK2 counterpart

2) Nations
- nations are converted into CK2 titles hold by their ruler. If a title exists in vanilla CK2 that fits the EU Rome nation (like the Roman Empire or the Kingdom of Armenia) it will use that, otherwise it will create a custom made (usually duchy-tier) title
- governeurs are now count-tier rulers under their old king
- government forms are also converted. Usually to feudal, tribal or merchant republic (if possible) but unplayable government likle theocracy or inland republics might also pop up (if appropriate)
-Revolts are ignored for now
3) Provinces
- The only stuff converted here are religion, culture and capital government form, for now anyway
- Uncolonized provinces are empty initially, but when you start the game they will automatically be filled with a randomly created count-level tribal chief with the province's religion and culture.
So, how does it work?

1) First you have to make sure you have the newest version of Java installed, since this is a java program.
You can download it on Java's website, here:
https://java.com/en/download/
2) Now download the converter from the link at the bottom of this post. Unpack it in a folder on your computer and click in the file named "StartConversion"
3) A popup should open asking you for the EU-Rome-save game you want to convert and your CK2-mod folder.
You should find the former under "C:/Program Files/Steam/steamapps/common/Europa Universalis Rome/save games" (if you have an Windows OS and EURome installed on Steam) and the latter in your "Documents/Paradox/Crusader Kings II" folder. Then click on "Continue".
4) A new popup should open informing you of the conversion in progress and asking you to wait. You should do just that. A few minutes at least.
5) After a while, another popup will come herolding the success of the conversion. You can now close the converter, then open CK2 and choose the name of your savegame in the "mod" tab.
Note that the converter has no error popup or anything. If the conversion just goes on and on for more then 20 minutes it has likely failed and you should contact us through this thread.
6) Please post any bugs and errors you find, as well as all suggestions, amusing screenshots and otherwhise noteworthy things here in this thread! Thank you.
Additional Informations

The converter requires either the Vae Victis expansion of EU Rome or the Gold Edition to work.
CK2 DLCs are not required. However "The Old Gods" is recommended, for hopefully obvious reasons.
No mods of any kind are supported right now!
Also note that the dynasty view will not work properly in CK2 for most converted characters! This is a problem I don't know how to fix since it is caused by the drastically different dynasty system the two games have.
Screenshots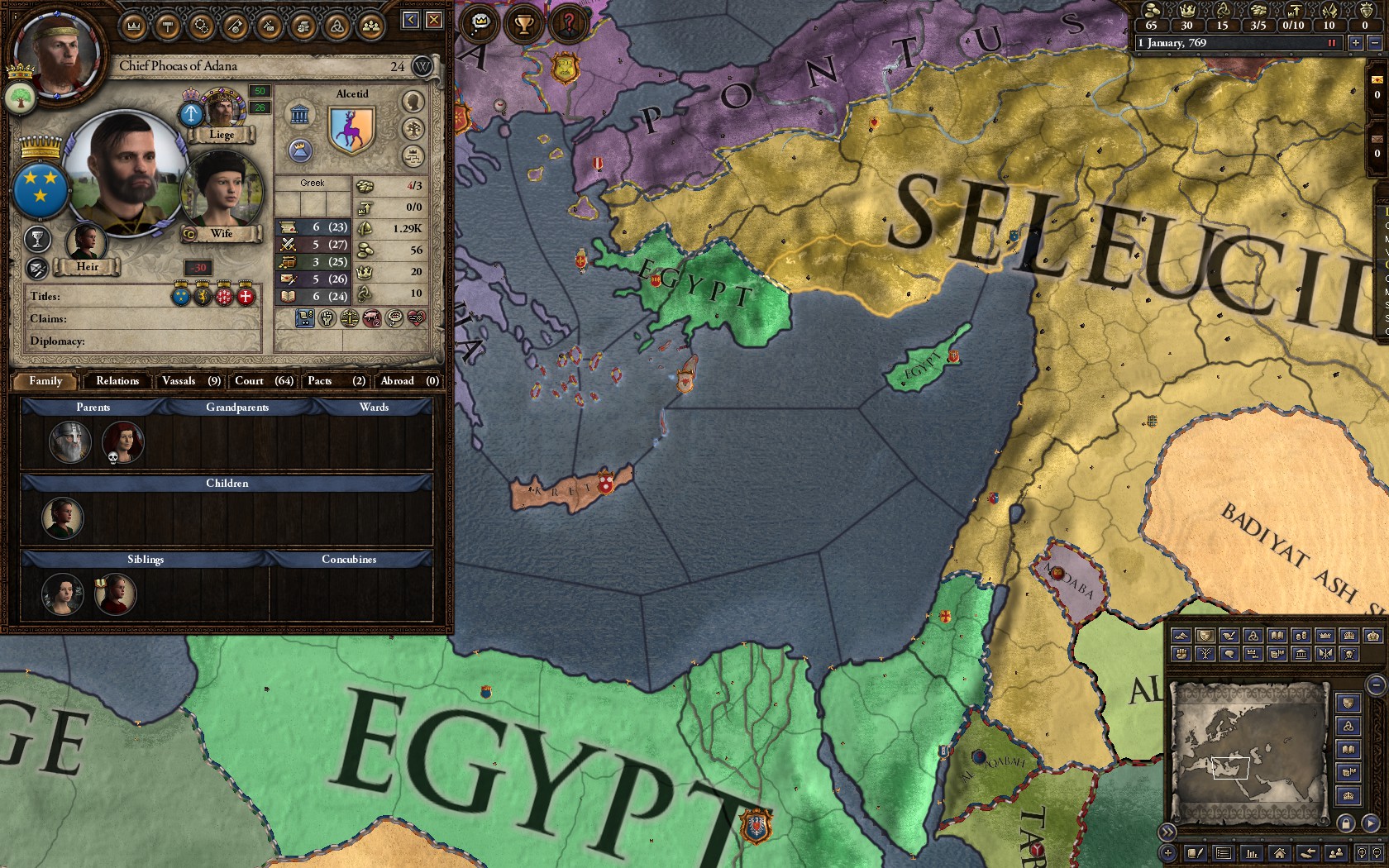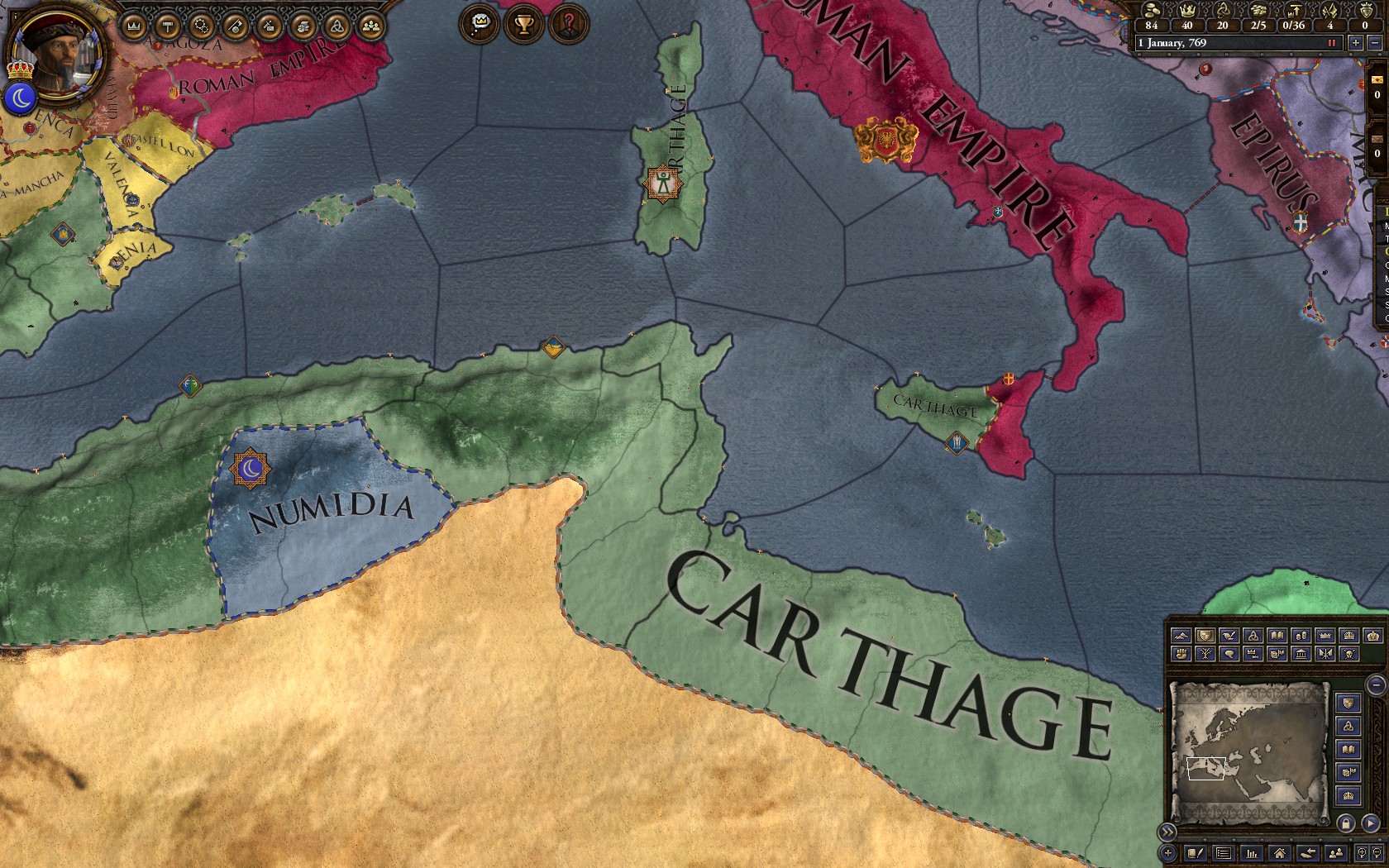 Last edited:
1
Reactions: