Karelian Buccaneer
120 Badges
Empire Strikes Back
Long Road to London​
After the British exiles arrived to Canada and Georg V was put up as the new Head of State of Canada the idea and vision of retaking the British Isles back from the syndicalists, has grown stronger.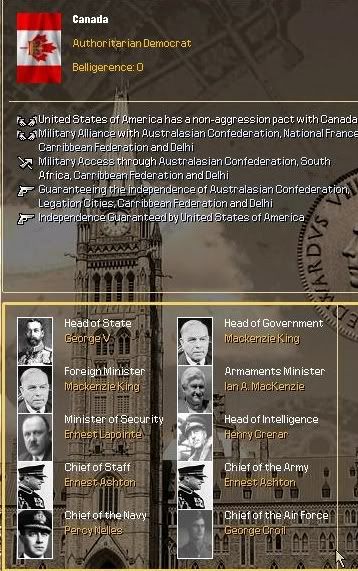 Though the exiles doesn't have much power in the goverment they are still listened but the prime minister fears that giving too much power to the british would mark the end of Canadas sovreignity. The kings health has been declining and the designated heir, Prince Edward has shown that he is a supporter of the war with the Union of Britain and the rebuilding of the British Empire to it's former glory. Being the leader of the Entente Canada has kept close relations to it's allies and dominions which are scattered around the globe.
Carribbean Federation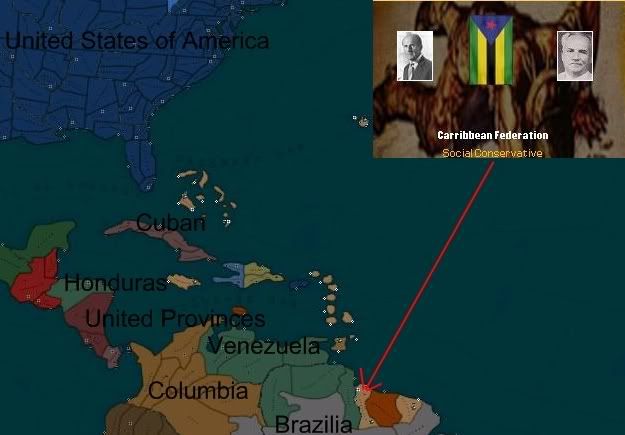 The smallest of Entente members controlling the former british holdings in the carribbean.

Fourth French Republic
One of the biggest allies of Canada situated in the deserst of Africa, National France has for long wanted to return to mainland France and defeated the Syndicalists.

Delhi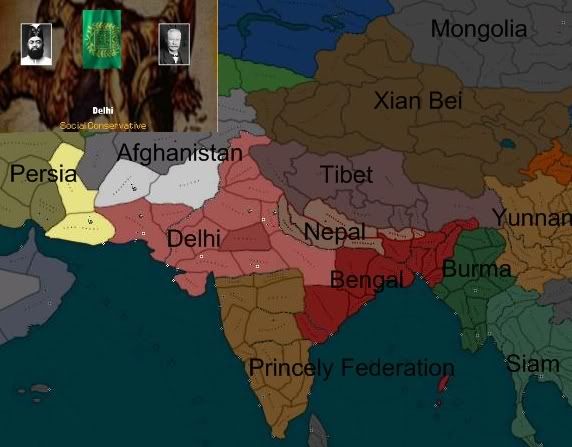 Ruling the remaining lands of British India, Delhi has kept a close partnership with Canada and it's goverment is a mix of british and indian ministers, all with their own agendas. Prince Edward has shown his sympathies towards Delhi and is encouragin them to recounguer India.
Australasian Confederation
One of the dominions of Canada, Australasian Confederation is keeping the australasian lands safe but there is tension in the goverment.
What will happen, is king George going to die? What will Prince Edward do with the goverment if he is crowned as the King-Emperor? Will Delhi reconguer the lost Indian lands? Is National France going to defeat the syndicalist and return to Paris? Are nationalist going to take over Australasian Confederation? What about European powers? Will the Syndicalists rise in America? All this will be revealed soon.
​