You're also not paying upkeep on levies all the time. Expenses are way way down, you can pull together a couple of hundred gold relatively quickly.
Yeah, but you didn't pay for migratory cohorts before. Also a couple hundret is realy not much money. However, I would suggest a new thread if you want to go deeper into this topic. It's a bit misplaced here.
Back to topic of this thread: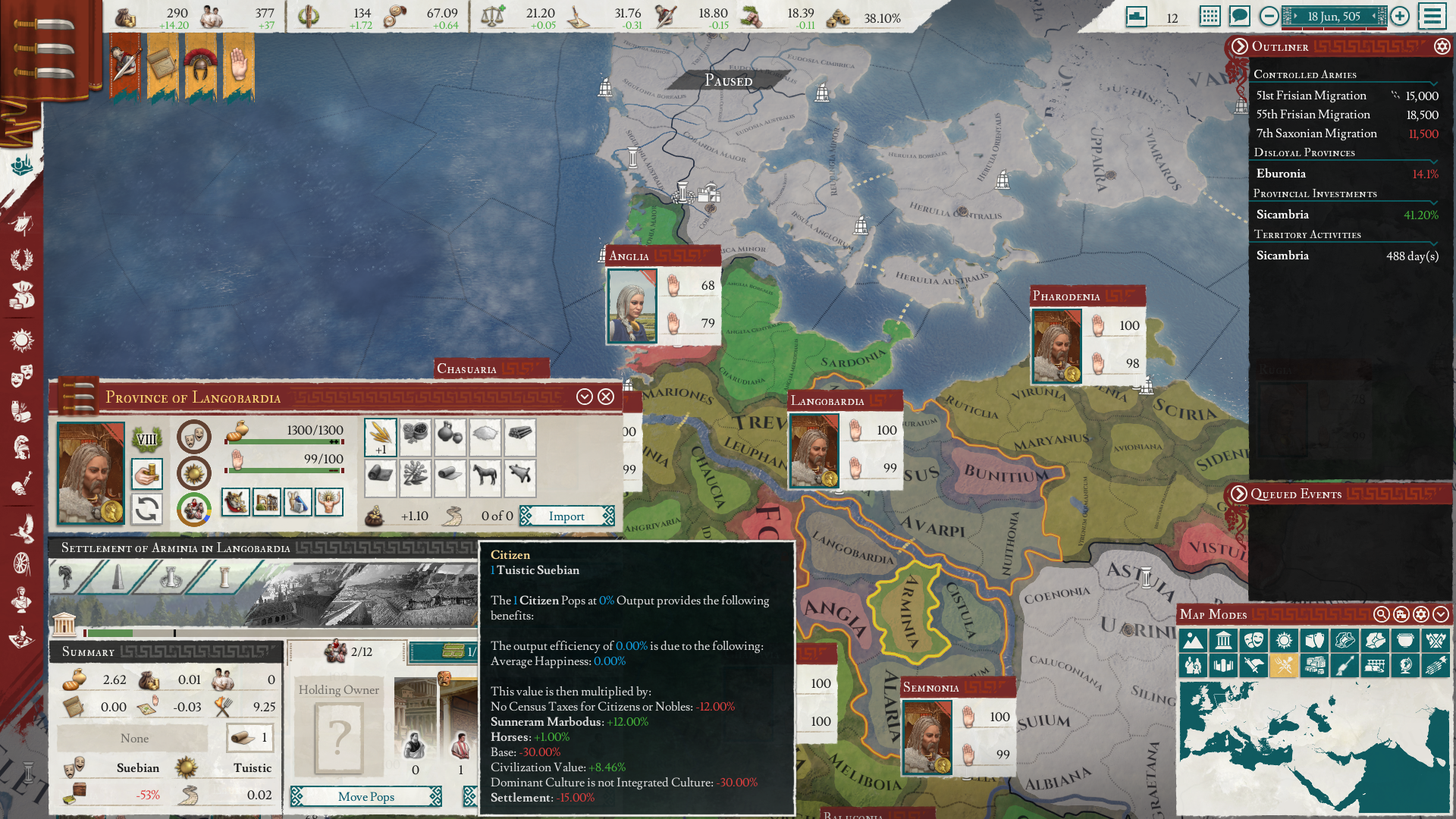 If a pop types average happiness in a territory is at 0% its happiness bar will be placed at the top of its entry in the territory view, instead of the very bottom. The only distinction from 100% happiness is a sad mask face instead of a happy mask face.
Also, in 1.5 you could sort the trades in the trades tab by origin and destination of the trade. This is no longer possible. Now you can only sort by trade good and income. If you notice an unwelcomed export from a province, it's very hard to find the trade to cancel it.
And another one: When filling an government job, there is nothing that tells you what this job actually does. The tooltip only tells you what effects the character filling the job gets, but not what effect that job has on your country.
Yet another one: When using the macrobuilder to build libraries or marketplaces (probably others too, I couldn't check all), it shows and lets you sort by modifiers that no longer are connected to these buildings. It's just a row of zeros for every possible location.
Last edited:
9

3

1
Reactions: