Used to write AARs
56 Badges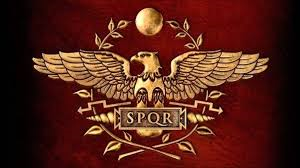 Eagle Rising:
The Tale of Roman Restoration
​
Table of Content:

Prologue: Part 1, Part 2, Part 3, Part 4 (Coming soon.)
​
Welcome, my dear readers! It's that time again.
Some of you may recognise me and some of you may not, but I hope that you, whichever category you fit in, will tag along on this tale. Perhaps I can get to know a couple more wonderful AARlanders!
As the title suggests, the AAR will be centred around a Roman (which might expand to cover a few) with ambitions to restore Rome in all its former glory. I will be starting in 511 A.D., using the "When the World Stopped Making Sense" mod, WtWSMS for short, and I reserve the right to use "cheats" (i.e. console commands) and mod the game further for my creative AAR purposes, since the tale is what I will focus on, rather than gameplay. The plan is not yet fully laid out, but generally speaking I intend the tale to be written mostly in the narrative style.
This AAR is likely not to maintain the same regular update schedule as others, because of various real-life reasons, but I feel that I must get back into writing and maintain some kind of presence in AARland until I hopefully return in full force one day. I posted this little introduction to probe to see if there is any interest in this concept and also because I think this to be the best way for me to get writing, so I don't hesitate too much.
I will end this brief introduction by informing you that I hope to have something to offer you tomorrow or on Saturday.
P.S. To those who I almost promised a HoI3 AAR and those who did not get an AAR in Swedish, I want to say that even if that didn't become the case, I hope that you will find this AAR equally entertaining.
Last edited: