Debased coinage
35 Badges
Drunk on Burgundy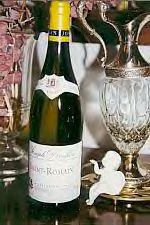 This is the story of how the humble de Bourgogne dynasty became masters of Europe. My primary aim is to create the kingdom of Burgundy, and then to become king of anywhere else I can find. This is my first AAR, so go easy
Settings:
Realm: Duchy of Bourgogne
Scenario: 1066
Patch: The most recent beta 1.04b (3rd February I think)
I have created Burgundy before but the beta patch means the easiest route is blocked off (inheriting Provence). Adalys de Provence is no more, and the Duke of Provence is now 20 with a 19 year old wife
Therefore. it will be a bit more tricky! First proper update later tonight (tomorrow morning at the very latest).
Last edited: