De Staten Generaal
A Historical Holland AAR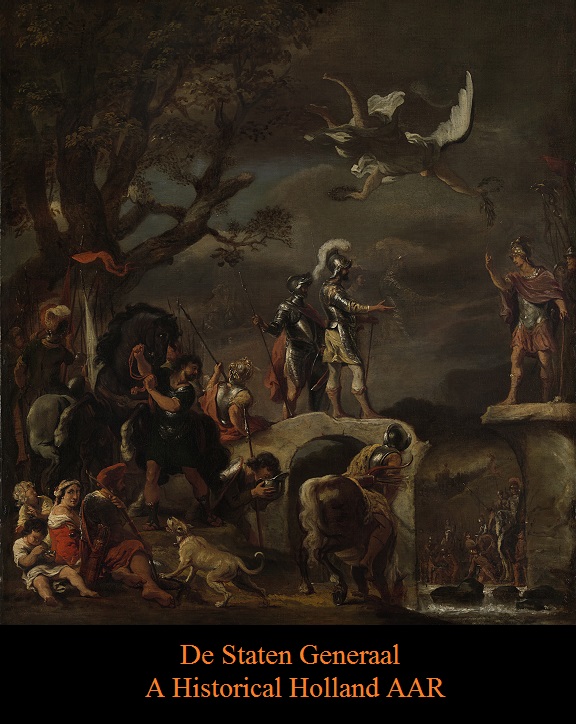 Table of Contents
Chronological Chapters:
The Buildup to the Revolt
The Dutch Revolt
La Déluge de Bourgogne
​
​

Hello dear forum readers, and welcome to this Holland AAR. You may know me from a previous Friesland AAR that I have worked on, yet not finished. This will be an attempt to rectify that, and to write an improved story. I strongly, strongly hope that I will get myself to finish this one, and not quit halfway through, as I tend to do with a great number of projects.

So what can you expect from this AAR?For starters, it will be written as a history book. Chapter will be posted in a more or less chronological order, yet will focus on a specific aspect of the game. When the reformation fires, for example, that will be discussed in its own chapter, instead of a side subject in another chapter. Another thing I will be doing is write about Dutch culture, geography and economics in separate chapters, which might be based slightly on gameplay, but will mostly focus on the real life timeline of Holland. Some of the things happening in the chapters will not be based on in-game events, but based more on real life events in Holland and the Netherlands.
As you quite likely already know, I shall be writing about Holland. In game, my goal is to mimic Dutch history as closely as possible, whilst still trying to play an enjoyable run. European expansion will therefore likely not be very commonplace, but colonial ventures may end up being more successful than in our timeline. If Holland, for example, goes to war with Friesland, the chapter might end up looking a lot like the actual Frisian-Hollander war of 1515-1524.

As always, feel free to criticize in a respectful manner and to leave suggestions and comments. Thank you for reading this AAR and I hope you'll find it enjoyable.
-Bear
Last edited: