The Right Honourable Merchant
117 Badges
Fear and Loathing in Egypt​
The Great Whale hunt​
Now that Egypt was secured from the threats of war and devastation Jawhar decided to to organize an Great Whale Hunt for the nobility. 200 ships were prepared in Alexandria for this event and all the highly ranked nobles were invited. The route for the Whale hunt was from Alexandria to the Atlantic Ocean where the whales roam and it would last 2 years. Wait a minute? Whale hunt? Two years? What kind of rat bastard psychotic would come up with that, at this hour? How can I even write an AAR of an session I wasn't present? I don't know what happened because I was sailing the open seas while drinking Singapore Slings on the patio section of the ship. Or do I? But I can write an AAR because the nuts and peas don't know what happened. Holy moley, that is an excellent idea. So let me get started: "On a lonely night on the planet Dune the M'uadib Abbasid read a book about the sandworms and how to control them. The night was cold and the spice was flowing when the bats attacked trough the windows. They were after the Holy Grail! And they wouldn't stop before they could steal it for their weird pagan rituals. So M'uadib took out...." Wait. Which era are we on? Era after Middle Ages? Ah so Dune hasn't been reached yet. Right, better not tell the nuts about the future yet. They would go crazy. Now let me see, no Napoleon just yet. What happened last session? Oh right the person in charge of Egypt declared war against Al-Andalus and nearly got Egypt destroyed by the vultures. So I can make a story about that. Yes and it shall have James Purefoy as Mighty G, Lyndsey Marshal as King of Men (KoM must have been orchestrating the actions), Nicholas Woodeson as Anders and Simon Woods as Me. Sounds about right and it shall have an ending so terrible that none has ever seen something like that. Now where is my attorney?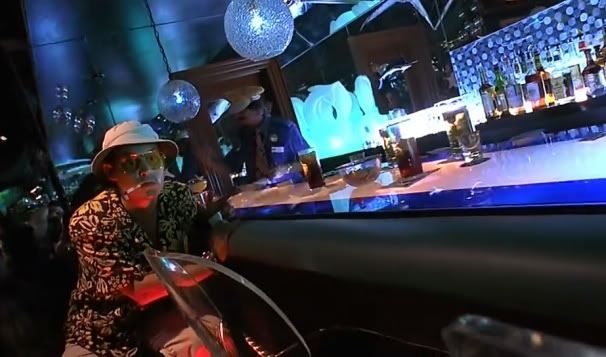 Egypt​
We were somewhere around year 1439 when Ali bin Abu took over Egypt in the absence of Jawhar who had gone to Persia to buy some dates. Jawhar had been gone for months and some thought that he had been killed while others still bealived in his return. This era was known as the era of great misunderstanding in Egypt. Ali bin Abu was an opportunist and while he had done good deeds for Egypt too his ambitions were far too great for him to be an great leader. So he hired advisers, these advisers werent better that bin Abu and together they made quite a mess in Egypt. They went on and declared an war upon the most greatest ally and long friend of Egypt, Al-Andalus. For what gain many asked, well bin Abu and his vile group of advisers claimed that the reason was to gain Corsica or as the Egyptians say Forssa. An island that has no important function for no one.
bin Abu administration managed to almost destroy the whole fleet of Egypt and the whole nation annexed and occupied by rest of Europe. Well they managed to occupy Corsica but the Europeans managed to attack Egypts mainland. They occupied a great number of provinces there. Many thought that the end had come but the bin Abu group was sure of victory. But little did they know that their actions had reached Jawhar who was allready returning from his trip. Boy he was furious. He swore to kill bin Abu and hunt down his friends. And that is what he did. When he returned to Alexandria he found bin Abu covered in weird make up and drinking wine. Jawhar took his sword and thrust it in to bin Abu killing him almost immediately.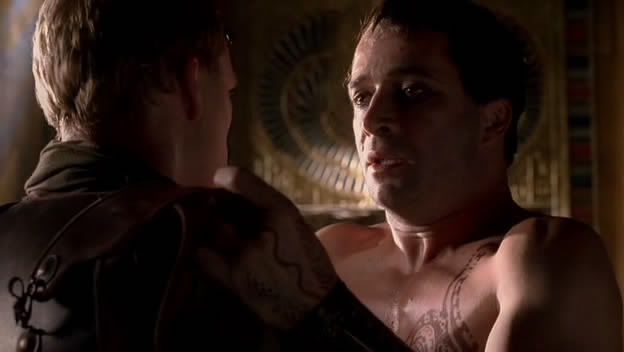 Jawhar asked around about the recent events and learned that bin Abu had hired an Mongol witch who was now hiding in Cairo. Jawhar traveled to Cairo to meet this witch and to slay her. In Cairo Jawhar found the witch and oh she was an ugly one, as the Mongol witch usually were. So Jawhar did the same thing to her with his sword and killed her. But when the witch died an black cloud rose from her mouth and flew out of the window towards Mongolia. What ever this was the witch was gone from Egypt and Jawhar made an white peace with the Andalusians and said that he was sorry that this has happened.
Oh yeah the terrible ending. Well, well an ending so terrible that none has seen it before? I can only thing of one thing that would be so terrible. And that thing is frikin' terrible. Even more terrible than those bats flapping their wings and drooling outside of the window. You know what i am talking about? You don't then you should go and watch A Serbian Film. Man that movie gives you weird vibes and definitly you will lose your dreams. Or if it doesn't you are an psychotic. But it is terrible. I swear!
Last edited: