East vs West developer
33 Badges
0600 August 19th 1944
Europe
With the recent Allied defeat in France, orders were set to redeploy those forty-seven divisions that served in France in more useful places.​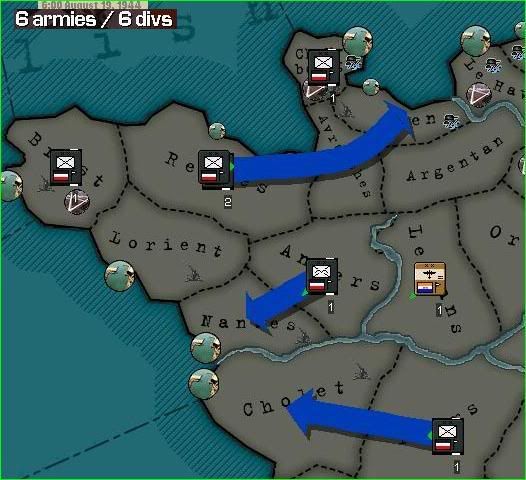 Six of them, however, would enjoy a vacation in France and would take immediate action in case the Allies decided to visit once again.​

Six divisions would be sent in Italy; Ringel would not attempt an offensive with them as it was not possible, but it was possible to maintain a strong defensive line with them that could last for months. They would arrive in one week, a reasonable time for Ringel.​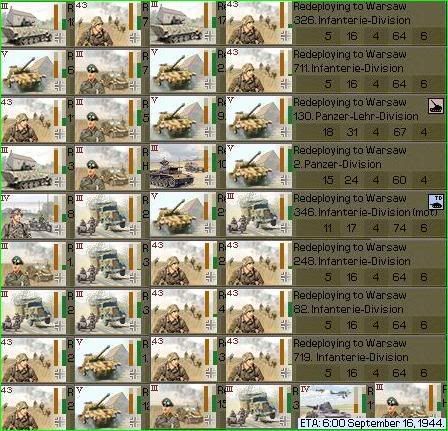 The same could not be said for the forty divisions being transferred in Warsaw. They would be reassembled in a time that ranges from September 16th to September 20th; in any case, more than a month, and always before Winter. They had to turn the tide on the Eastern front, but everyone asked if they could hold without reinforcements for more than one month. The answer was probably on those divisions who were attacking Stryj.​
0800 August 19th 1944
The skies above Stryj
The tired German soldiers would salute those planes flying over their heads with hope and trepidation, as they could slowly alter the odds in their favour. After two months, the whole Luftwaffe saw service back again in the East; and it would only focus at one piece of battlefield at time. This time was that of Stryj.​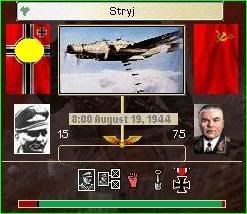 It would take long, however, before they could make a difference.​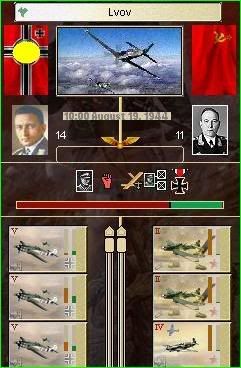 Lufwaffe was not only bombers. It was also fighters, albeit not very equipped ones. The struggle with the USAF was not easy and German fighters paid their death toll. Fortunately for them, this battle resulted in German victory with few casualties, but some German commander in the high floors of power would make sure he would keep the most damaged squadrons at bay, next time, before committing once again the mistake of sending flying carcass against the enemy.​
1300 August 19th 1944
III. Panzerkorps, Zamosc, Poland
"You can do it, Field Marshal. This is not suitable terrain for me. I say you take command of the attack."

"I see that you had to command those divisions in haste and hurry, Field Marshal. Now that the whole Heeresgruppe Mitte has arrived, I'm delighted to accept this change of command you propose."​
Model could do great in a defensive position, but he preferred letting the more ambitious and more aggressive Rommel take his place in attacking Stryj. The attack was reorganized, many divisions called off to resupply, and Rommel put in command. Eighty-seven divisions - plus almost forty undersupplied divisions - against seventy-five Soviet divisions, who were starting to suffer the first signals of deterioration.

In all response, the following day the Soviets brought an additional ten divisions to the front, weakening the balance once again. And, while Rommel already managed to ambush part of the Soviet forces, the odds were now almost fair. It was once again time to question whether the Wehrmacht had to continue the attack, now with air support, hoping that that would wear down the Soviets and give relief to Heeresgruppe Nord and the vacant Mitte, or to stop the attack to save futile casualties and wait until the under-redeployment reinforcements and winter come, in the hope that the three Heeresgruppen could now halt the Soviet advance, and hopefully avoid another Stryj. The debate was highly flammable.​