East vs West developer
33 Badges
continued​
0700 March 13th 1945
The skies above Tornio, Finland
This time the Luftwaffe acted aggressive and moved onto Finnish skies, as they had to protect the dive bombers. Five Soviet squadrons would learn that it was not advisable to send bombers against fighters.​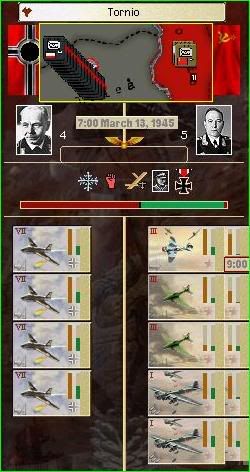 No squadron was completely destroyed, but damage was significant while the Luftwaffe had received almost no damage in return.​
1600 March 13th 1945
Vaasa, Finland
With one division down and another one rapidly declining, the Soviets still stubbornly refused to give up.​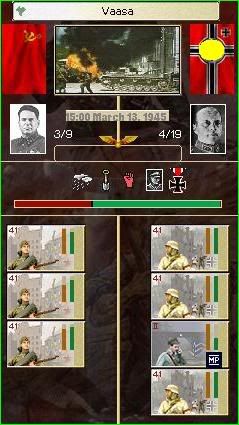 The 'no retreat' policy of the Russians was much welcome this time both for Hausser and the Luftwaffe.​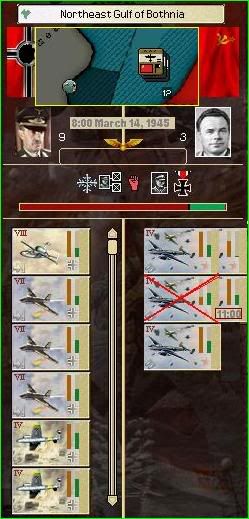 Amidst the narrow sea that separates Finland from Sweden, Soviet squadrons accidentally collided with a foe three times bigger. The Luftwaffe accidentally shot one entire squadron down and damaged another one.​
0600 March 15th 1945
Tornio, Finland
As the freezing climate stayed as such, bitter fighting ensued in Tornio, where Ringel could not break the stalemate.​
One day later that division would be reinforced by an Infantry division; seeing that the Soviet attack in Vaasa was untenable, it was finally called off and sent troops northwards against the menace that now spelled 'Ringel'.​
The Luftwaffe was not finished with the troops in Oulu yet. The divisions that attacked Vaasa saw even more suffering with yet another division in the brink of extinction.​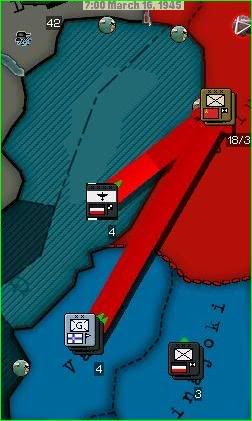 In an attempt to gain momentum against a temporarily shocked foe, Hausser made an attempt to link up with Ringel by attacking Oulu, and in the meantime ease the work of the dive bombers.​
0700 March 16th, 1945
Foreign Ministry, Berlin, Germany
"Greetings Ambassador. What can I do for your Country today?"

"Certify its annexation."​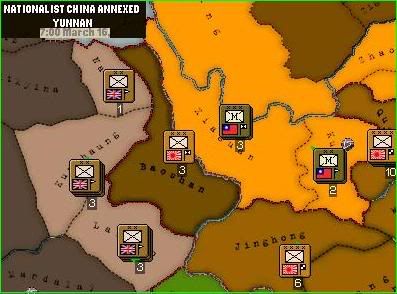 The Yunnese ambassador made von Ribbentrop aware that he was now jobless. Which would've been a terrifying issue if it weren't for the fact that the British were dangerously linking up with the Chinese.​
0800 March 16th 1945
Oulu, Finland
Hausser's attempt at a revenge was short-lived. At first the three defending divisions sustained, as usual, horrendous casualties due by the Luftwaffe.​
But the divisions sort of multiplied, and from three they were now seven, full of troops to bomb out. It would take so much time to bomb them all however, that Hausser was forced to call off the attack.​
0000 March 17th 1945
Foreign Ministry, Berlin, Germany
"If your stockpiles allow it, I'd continue with our routine transaction, Ambassador."​

It could not be said that von Ribbentrop's work was not dull at times.​
0900 March 17th 1945
Tornio, Finland
As there were too many troops in Oulu, the Luftwaffe thought well to shift its attention to the less numerous Soviets under attack in Tornio.​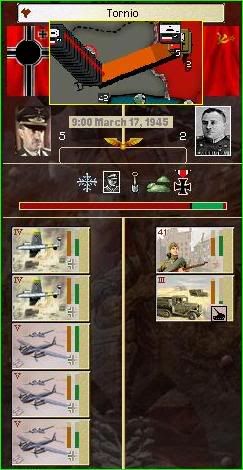 Many more hundreds of casualties were to be added to the ever growing tally of the ever growing fearsomeness of a possibly ever growing Luftwaffe.​
Last edited: