Hello everybody,
so after finding a couple of submods I wanted to use, could be conflicting with each other and/or newest update and finding some threads about compatches but with no current answer, I decided to make them compatible myself (that's some super long sentence). I made this by:
1. Looking for each duplicate file I could find between the mods and HIP;
2. Finding if simple overwrite will do or will I have to merge the changes;
3. Extracting possible files to overwrite or, to be safe, just deleting no longer needed ones;
3. Comparing conflicting '.txt' files in Notepad++;
4. Copy-pasting sections of files from smaller/older to bigger/more recent one and making changes, if needed, to be on par with current version;
5. Updating all of the conflicting, old files to be up to date with Frosty3 changes.
"Sin's Loaner"
"HIP - Remnkhemi"
"Realistic WarfareHIP"
"Prisoner Marriage"
"Your Personal Castle"
"Vasikle's Patrum Scuta for HIP"
"New Immersive Events"
"Nicknames+++"
"MTA - Vice and Virtue"
"MTA - Specific Punishments"
"MTA - Divine Bloodline"
"A More Navigable Rivers HIP/SWMH"
"Missing WOL Education Events"
"Mend the Eastern Schisms - HIP"
"Medieval Trade Routes (HIP map)"
"Manic's Units"
"[LMM] Spouse Empowerment"
"[LMM] Invite With Promises"
"[LMM] Immersive Title Grant"
"[LMM] Religious and Cultural Hatred"
"[LMM] Powerful Vassals Factions"
"[LMM] Councillor XP"
"[LMM] Immersive Army Leadership"
"HIP - Latin and Greek Religious Titles"
"HIP - Keep Betrothed Family Members Home"
"Crimson Tooltip"
"Invite Locals ++"
"Interface: Stellaris Colors"
"Historical Events Pack HIP"
"HIP - Historical Anglo Saxons"
"HIP - More Bloodlines"
"HIP - More Cultural Names"
"HIP - 'Renascentia Romanorum'"
"HIP - Better Slavs"
- a small amount of fixes and adjustments from this mod was integrated in the compatch. All credits go to
@TheDovahkiin97
"Great Works Models - HIP"
"Frames for All"
"HIP - Forge Unlimited Bloodlines"
"Dark Ages"
v.1.2.31" (Damn you, for having version number in the mod name)
- Dealt with
"Cultural Cities Remix"
"Cities of Wonders (HIP&SWMH)"
"Colored Buttons"
"Languages and Linguistics [CK2RPG]"
"Rich Childhood"
"Bring Child to Court"
"BLG / CC for SWMH"
"A Transparent Map Mod (dark)"
(Will be replaced - the file is already delivered with HIP, inside LTM alternate files, but it could be needing update, a correction and adjustment)
"A Rev. Font Mod - Bookworm (White)"
(I changed it for other font and I like to change them from time to time and for different cultures/government types; it doesn't matter though and you may choose whichever you like without worrying too much about it, even awful vanilla one)
"A Revolutionary Tooltip Font"
('Theatrum Orbis Terrarum - Interface Fonts' already covers that area; you could load them together if needed, just make sure this mod loads after TOT fonts -- recommended for high DPI screens)
"HIP - Abandon Undesirable Children"
"HIP SWMH Cultural Bonus"
"The Great Trade League"
"The Orders of Chivalry"
"Theatrum Orbis Terrarum - Interface Fonts"
(if you use it, delete content of it's interface folder besides 'fonts.gfx')
"Title Manager"
"TMM History Only"
"Autonomous Dependent States [3.3.*]"
"HIP - Very Rare Female Peasant Leaders"
"Visible Health And Fertility"
"HIP - Walter's HIP mod"
"Warrior Societies (HIP)"
"Astronomia on Ruler's Death"
(let me know if you want it out, i'll help you)
+ a lot of music mods
All work done here, was with default HIP installation configuration.


Quick instructions:
- First and foremost you obviously need HIP;
- You need all the original mods as well - but not necessarily each mod I listed, just the ones you like (let me know which you disregarded tho, as there's a risk some mods are in fact always needed);
- Then you need my compatch as a separate mod and the attached '.mod' files for the original mods you already have in your folder;
- The original mods '.mod' files you have in your "CK2\mod\" folder, you overwrite with attached '.mod' files by me. I've gone by each and every one of them to make sure there's a correct dependency listed in a quote. You probably don't need it for mods downloaded outside of Steam as well as 100% dedicated for HIP. I'm almost sure thought that there was this one or two mods that had the dependency listed wrong despite being downloaded outside of Steam. Anyway, you risk nothing just overwriting them all as long as there is not a version number in a mod's folder name.
Known Issues for 0.9.5.2:
- There are possibly 2 instances of a couple of some battle-tactics traits like 'Flat Terrain';
- Some battle-tactics traits could be out of balance as 'Realistic Warfare' (fantastic mod) overhauls already existent ones, but then there are mods that add more of them, like 'Orders of Chivalry' mod;
- Stand Alone Sexual Traits are too OP. will be nerfed;
- It crashes for anyone but me, so yeah. i'll be reviewing this matter shortly.
I'll be glad for any criticism/feedback and especially for any bugs/inconsistencies you find. Let me know here or through DM.
Steam Workshop Collection: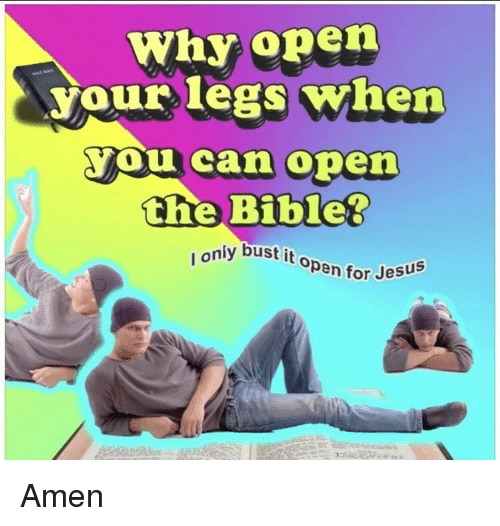 Steam Workshop: Crusader Kings II. Well hello! This is a list of mods compatible with each other and Frosty3 either straightaway or made by me with the compatch available on paradox forums listed on the bottom. I spent A LOT of time
steamcommunity.com
This gave me 12 separate compatibility files and 3 excluded mod files to overwrite. Unfortunately I didn't have the time to test the game yet, as there are still some mods I want to check. I will gladly take feedback if something was done wrong or could be done better. Also I don't guarantee I caught all of the duplicates or changes inside the files. I really tried tho. There were also some instances (2 I think) where I couldn't find appropriate differences so I just deleted the file from one mod so the game will use it from HIP or other mod. It shouldn't be anything significant (I hope!)

Now, I need some confirmation I can freely post the files here, as I myself did little changes to the code; as said, most of what I did was just copying and pasting the code between the files.
Regards
Last edited:
12

2
Reactions: