Hi Everybody!
We've had a super busy year and great celebrations of the company's 10 year birthday. We hope there are still many years ahead of us creating great simulation games.
In the spring we released Cities: Skylines - Campus expansion where we focused on University sports and education. I hope you've enjoyed building Campus areas to your cities! Also University City Content Creator Pack designed by KingLeno was released at the same time
During the summer we had our 10 year party which was super fun. We also had a chance to meet 21 Cities: Skylines community members who've done amazing work creating assets, maps and mods to the game.
In November another content creator pack Modern City Center designed by AmiPolizeiFunk was released.
And a throwback to our 10 year party:
We also supported charities that are important to our employees:
John Nurminen Foundation (Baltic Sea Protection)
MIELI Mental Health Finland
Assistant dogs (Finnish Association of People with Physical Disabilities)
Children's hospital in Tampere
And other Finnish organisations such as Hope ry and Irti Huumeista ry.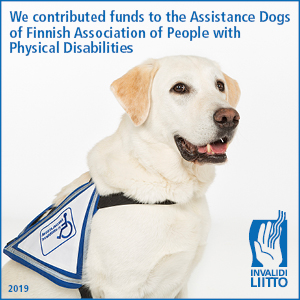 Now our team will take a short Christmas break and continue working hard next year. Happy Holidays and Happy New Year 2020!