Second Lieutenant
28 Badges
A couple weeks ago, a good friend and I jointly played a CK2 game wherein we switched off playing 50 year turns using new randomly chosen leaders at the beginning of every new turn (Go check out
A Random Game - A Gameplay Mega-Campaign AAR
by tnick0225 for an example of how this works). What ensued was a wacky, insanely fun time that only a paradox game could inspire. Since then, we have played the same sort of game several more times, but have adjusted the rules to make the games more goal-oriented and the turn lengths a bit more random.
I've had such a good time playing this style of game that I wanted to bring it to the forums as an AAR in order to showcase it and receive any constructive criticism that you guys might have. With that said, onward to the rules!
Rules:
I will be using the Old Gods scenario with the ROI expansion.
The updates will be gameplay based, but every 50 years or so I will attempt to do an history book type overview of the world at large.
Each and every new turn will begin with two steps.
1. Reach into a hat and select, at random, the game mode for this turn.
2. Use the random leader button to select my location and character.
Now, at this point you're probably asking yourself what exactly is this game mode that he's referring to in step one. Well a
game mode
is a set of specific house rules that will determine the goals and play style of a turn. I put a list of the 22 game modes that I've come up with and a brief intro to each at the bottom of this post.
Then, I will play each turn for minimum of 20 years. After, I'm twenty years into a turn every time my characters dies, I will roll a die to determine whether or not to continue. The odds for continuing are as follows:
If my character dies between years 21-30 of the turn, a 2+ must be rolled to continue.
If my character dies between years 31-40 of the turn, a 3+ must be rolled to continue.
If my character dies between years 41-50, a 4+ must be rolled.
Death between years 51-60, needs a 5+.
And between years 61-70 a 6 is required.
Additionally, no turn can last longer than 100 years even if the character remains alive.
After each turn ends, I will repeat the process by randomly selecting another game mode and character until time runs out.
And that's it! Alright, now are you ready to start this thing? No?! Too late my hand's already in the hat.....
First Round:
Game mode = Bolivar
And who is our wannabe
El Libertador
?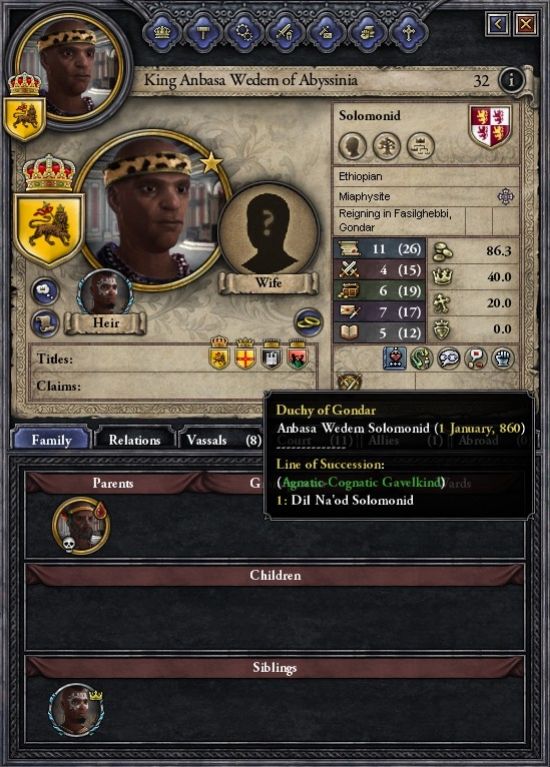 ​
Interesting. Very Interesting.
Game Modes:
1. Standard Random - Normal gameplay with a randomly selected leader
2. Pretty Borders - the goal of this turn is to fix any chaotic and illogical borders the AI may have created
3. Complete Historic - attempt to right paradox's wrongs and put our timeline back on its proper course
4. Heresy - start the game by researching culture then switch to the first available heresy. Create a viable heretical state or die trying.
5. Religion Restore - start the turn as one of the weaker religions remaining in the game, then attempt to bring it back
6. Culture Restore - start the turn as on of the weaker culture remaining in the game, then attempt to bring it back
7. Circular expansion - when expanding, attempt to expand in as circular a manner as possible from your capital, regardless of any and all other factors.
8. Player's choice - the player gets to choose where he will be playing this turn
9. Friend's (popular) choice - Normally, a friend would get to choose the starting location. In this case, I'll let the readers decide where to go next.
10. City state - the player may directly control only the duchy in which he starts. All conquests must immediately be given to vassals and then given independence as soon as is convenient.
11. Dynasty Restore - play as a down on its luck, but historically great dynasty then return it to its previous glory.
12. Democracy! - switch to elective as soon as possible, then play with goal being to create as many merchant republics as possible
13. Industrial Revolution - Conquest is for Barbarians! Focus instead on tech advancement and money production. All gold will go towards building new holdings and upgrading the existing ones.
14. Pirates! - start on an island, win independence, then raid your neighbors from high seas!
15. Ultimate Role Play - all decisions in game will be made based on the characters traits, past history, and in game events, even if they make no sense from the game's point of view.
16. Bolivar - Liberate oppressed natives from foreign kings, conquerors, and religions.
17. Asleep at the wheel - the player does nothing for this turn. Absolutely nothing. Turn the clock on and watch the world burn.
18. Promised land - create a land for the Jews. Invite as many Ashkenazi and Sephardic jews to your court as possible, then land them (the holy land is preferred if possible).
19. Too Cool for School - this one is fairly complicated and I will give an in-depth description of it, if and when this choice is selected.
20. Domination - start the turn as one of the stronger nations on the map and then blob your way to glory!
21. Habsburg - Use diplomacy and intrigue to expand. Better make sure to have a large family...
22. Louis XIV - select a random character under the age of 8, and play this turn until his death. Can he equal the glory of Louis XIV or will he die the pawn of a power hungry regent before his reign even begins?
I'm always looking for more fun house rules and goals, so if you have any suggestions please let me know.
Table of Contents
Last edited: