The work is in no way authorised by the CORE team and full responsibility for its contents is mine alone.
DOWLOAD LINK - EDITION IV
http://rapidshare.com/files/407600692/PAKIET_POD_CORE_AoD_IV.rar
HOThotFIX
which eliminates one large and a couple of smaller bugs
You can use it in your campaign, or start from the beginning.
http://rapidshare.com/files/409177880/HOThotFIX.rar.html
MINI-GUIDE
will be expended when first testing is finished.
Poland
- mechanized units events are activated by balanced doctrine (with BP) - the chain creates 4 units and upgrades two techteams removing one, it also improves some commanders.
Follow BPs and you will receive improvements and new units, don't and you will get nothing;
- COP activates numerous TTs you will never receive otherwise, it also improves several of TTs in the game adding new abilities - chain is very long so treat is as a main feature of the game finishing it is like winning half of the game;
- naval events give you up to 4 new submarines and two naval TTs, one of those would appear anyway, but very late;
- try to research techs with BPs to mid/late 1938 - some of them activate events which are useful and give some benefits;
- Silesian autonomy is costly but if you are successfull you will receive some improvements with Oppeln as core province which is very helpful;
- Promethean events are only activated during a war against the Soviets, but are useful so worth the costs;
- do not delate any of locked units in the game - most of them are later converted into normal divisions, even if it takes a lot of time (even in 1942) - it follows real plans, just like many other features in the mod;
- you might want to join the Allies or create your own block - second is possible, but means you will face Germany without the French and the British for some time;
- take military controll over Baltic armies as soon as possible (i.e. the war), prioritise one or two divisions to rise it to full strenght and be carefl because their fragile economies won't handle lenghtened conflict so you might want to trade some supplies, resources and BPs to support them - money are exceptionally important;
Czechoslovakia
Your main task will be to feed your army and upgrade existing units. Difficult to say the least. Don't produce any new divisions - you will get a plenty of them during the mobilization, but you might need some attachments, including some in reserve for new units.
Research 1937 C2 tech - it will activate (together with some other techs) a number of unit events, some of them remving divisions fro mobilization poll so you might discover 'empty' commands with no divisions during the mobilization. Nothing to worry about.
You can get up to 2 motorized and 4 armored divisions this way, but only 2-3 before September 1938. Spare your cavalry divisions for that because they will serve as cores of new divisions.
Baltic States
You will receive some garrison units during the mobilization, Lithuania gets 4th infantry division this way, but it lowers strenght of other inf. divisions.
Latvia and Lithuania will have an oportunity to form small armored units, but it will happen very late.
If Poland is ally and loses some, key areas you will sign a peace treaty - no option to decline.
Japan
You will be able to construct several new carriers, some of them only if you build the seaplane carriers first. Save them from harm first.
Mogami class CLs will be rebuilt as CAs in 1939.
Bulgaria
If Germany are at war you receive a chance to form armored unit. Costly, but there is no other chance to get it.
Several airplane deals will result in some units created after 1936. You might be suprised how many airplanes you can have, but it is historically correct.
Finland
You will receive several opportunities to buy weapons - cannons, assault cannons, tanks and airplanes. Use them and you can even get an armored unit, but for that you will also have to fight the Soviets and with some success.
General
There are three series of military exercises. There are normal, negative and positive results each time - one of those is randomly activated each time. Leader skill is modified randomly too - sometimes you get lucky, sometimes not.
Vlassov's army activates randomly after the general 'deserts' which can only happen if you conquer some part of the USRR and keep it. The longer you keep it the higher is the chance you will see him defecting.
INTRODUCTION
=================
It was obvious I couldn't resist so here I am.
A number of people dowloaded my earlier packages and since I am keen on playing the mod and adding improvements I see suitable the work must continue.
Obviously It will require huge amount of work before it reaches something comparable to the previous edition for CORE 0.40 so early edition will be rather primitive.
Because at least some ideas should be implemented in 0.50 this pack will be limited in size. When 0.50 is ready (a lot of time to that date!) I will upgrade the pack.
For the very first release I am going to adapt some ideas featured in release E of the package starting with thiings which are the easiest to modify:
- numerous changes in Teach teams for several countries,
- OOB changes,
- a number of event chains adopted from release E for 0.40 such as Vlassov's Army, military exercises (probably expanded to include winter exercises), four mechanized brigades for Poland, mobilization events for POL, CZE and Baltic States,
- numerous new graphics,
- new icons for many countries which were not available in release E or the hotfix,
Currently I am working on new commander portraits for the POL leader list I am preparing for over a year.
Some examples of new portraits: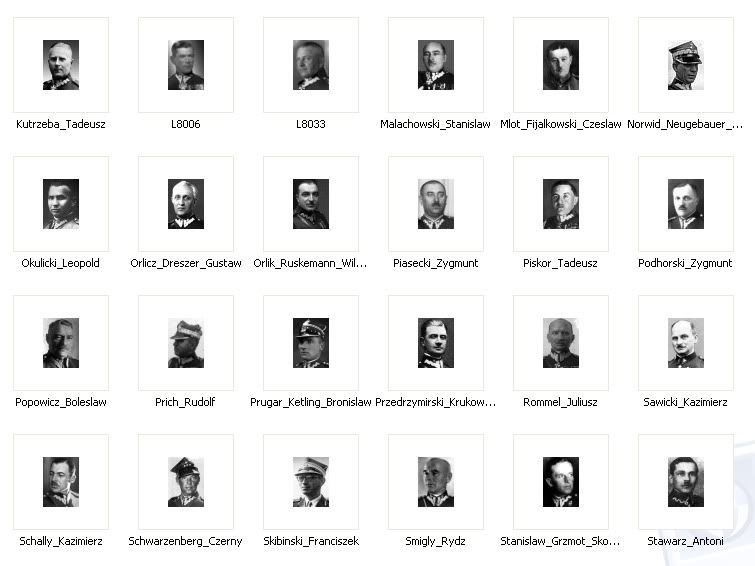 here visable as for January the 1st, 1936
some of more skilled commanders available at that time: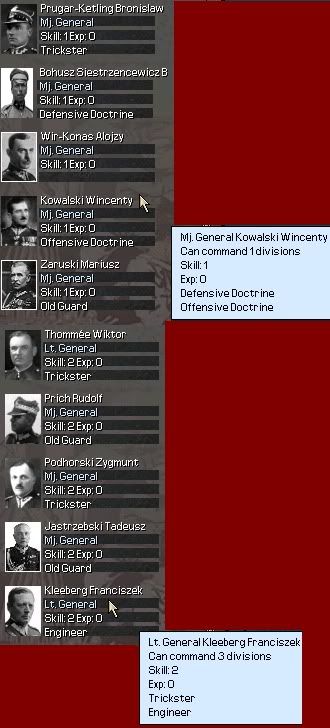 Because I will close the Polish Improvement Pack or rather the project WILL BE INCLUDED here as optional download there will be also new model images for several countries - mainly for Poland and Lithuania, Latvia and Estonia.
some, already known examples: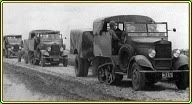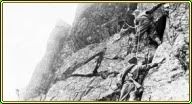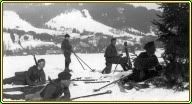 while some will be included for the first time
Last edited: