​
CAN EUROPEAN SWALLOWS CARRY COCONUTS?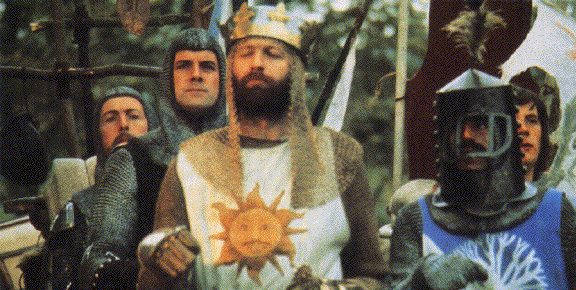 [HR][/HR]
Welcome to the newest AAR on the Paradox forums, Can European Swallows Carry Coconuts?, my first attempt at an AAR. To any Monty Python or Spamalot fans out there, I will be writing a narrative comedy AAR. Just as Monty Python and Spamalot begin in England, our tale will start as William the Conqueror in 1066, shortly after installing himself as the King of England, but if another land becomes more interesting, then by all means, we will journey there!
Now, before I begin, I'll be the first to admit that, especially at the start, I'll be dropping a lot of references to Spamalot and other movies, plays, books, etc., and in a few instances may have cameos of characters from them, so here's the obligatory disclaimer:
Unfortunately, I don't own any of these characters, or else I'd be a really really rich guy, but I don't, so I'm not.
And now, house rules/game info:
1. Humor rules, and a good story, not good gameplay, is funny. So sometimes game-wise, what I'm doing may not make sense (and, frankly, I'm not that good anyway), and sometimes, someplace else may strike my fancy. I'll say right now, I'm not going to devote myself to the de Normandie dynasty, or even England.
2. If it's insane, it's probably a good idea
3. I don't own any DLC. At all. So there will be no gameplay as Muslims, or Pagans, or fending off Aztec invasions in Switzerland…although that last one would be in the spirit of the AAR, I think.
Also, just an FYI, updates will be highly inconsistent due to school and real life. Sorry about that, but I can't really control it. I'll post whenever I have enough of a story to update.
And, of course, any and all comments are not only welcome, but appreciated and encouraged.