B I S H A M O N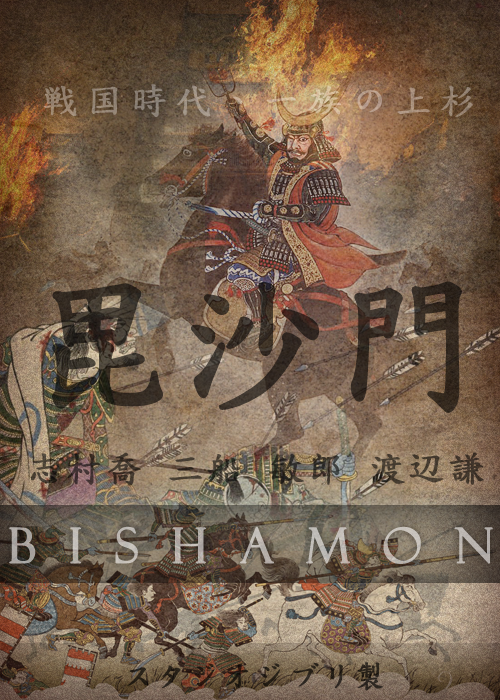 The year is 1477.
For almost a hundred years, the Ashikaga Shogunate has ruled Japan from its capital in Kyoto.
However, the recent Onin War has shown that they no longer have the power needed to control the country's great clans. The time has come for a new warrior to claim the title of Shogun – and establish a bakufu that will bring the power of the samurai caste to new highs.
Japan is divided between ruthless warlords, provincial governors called Shugo, whose armies are swelled each season with loyal retainers who spill blood in the frequent and vicious battles that give this era its deserving name – Sengoku Jidai, the Age of the Country at War.
***​
Welcome to my third AAR for Europa Universalis III.
I shall be playing with the mod Magna Mundi Platinium for the Heir to the Throne expansion pack. Country of choice is the Uesugi clan of the Echigo, Kozuke and Musashi provinces. Furthermore I'll be using a few custom made GFX options (advisor images/new flags) which means that I, amongst other things, will use the clan moro of Uesugi Kenshin instead of the generic clan heraldry as faction flag (because it looks cool). On a related note, the AAR's title derives from said Kenshin's nickname – Bishamon or Bishamonten- which is the Japanese name for the God of War. Considering the setting of the Sengoku Jidai, I think it quite fitting.
*
__
Table of Contents
__​
Prelude
-
The Onin War
Part One
-
​
Last edited: