New topic, because former co-worker (and author of old topic) is no longer working with me on this mod.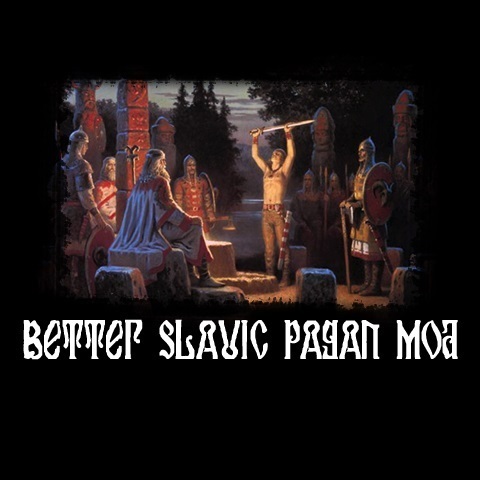 Short story of mod​
Defenders of pagans have very weak content. Reformation was based on imperialism and great conquests. Everything was flat and bland. So I, and my co-worker, started work with mod for slavic pagan world.
First problem was lore. Historical concepts were very different. Some historians have said that Slavic paganism did not exist at all and that the Slavs were atheists at all. Others say it was paganism like a Greek only barbaric and with other names. Still others wrote pseudoscientific theories of cosmic origin. So it was usually a boring or senseless lore. Finally, I found the concept of "cooperation of dualism". In brief - there are good and evil forces; as alone forces are too weak so must work together. Therefore was eg. in Polish there is a saying "Bogu świeczkę, diabłu ogarek" (candle for God, taper for Devil; latin equivalent uni sacrificio, ut prosit, alteri, ne noceat). For similar reasons the Teutonic Knights accused the Slavs of being evil Christians (to them it was the sacrifice for devil).
So we have now theological foundation for the upgrade of slavic religion. But why slavic powers should be interested in the Reformation? Here the answer gives the Toynbee philosophy about civilizations - change and challenge. Old world go to collapse, so the balance of divine forces was shaken. Why? Because the evil forces conspire to increase their influences and powers. Slavs should support the forces of good to save the world. This is motor for reformation.
Negative answer automatically appears - why this is conspiracy of evil forces, if main rivals (Abrahamic religions) promote goodness, brightness, etc.? Or maybe changes is fiction at all? This is source for heresies.
We had a concept so we started working on scripts. The first goal was to change the Reformation. Second great number of events, decisions and other stuffs. We have released several beta versions, they have good popularity. But still had many bugs, content was not too diverse, etc.
Now this version is very good, playable and interesting.
Features​
Reformation change - you can do reform without waging war! New event-decision system is based on skills, technology and luck. You must successfully implement three reforms - https://steamuserimages-a.akamaihd....482/17ACFCA58E33102A4F5EA9556BAEAC15B2CAD522/

Due to changes in recent patches one-button-reformation still work For better fun, I suggest ignoring its existence, to times when I will be able to turn it off again

Great number of events, decisions etc. - ~400 events (random and triggereds; before reformation and after reformation; as tribe and non-tribe); 20 decisions (with interactions); 9 traits; few building; many modifiers; few artifacts

New government flavors - new sub-governments (like a tribal federation) have own events and decisions. Currently most focus on tribal governments.
New society - Neuri. Warriors, that cultivate the ancient traditions of the wolf folk.

New society - Vampire Ring. Illegal society focuses on seeking eternal life by study of vampirism.

System similar to antipopes. Have problem with official religious head? Create own!
New heresies with own content - heresies are not empty religions. They have their own set of events, decisions and a few quasi-mechanics. Heresies also make more problems because they can start riots even if the religious situation seems to be under control.

Slavic Coat of Arms as separate mod
Frequent updates - I don't forget about this mod and every few months I introduce novelties. Also I will modernize this mod for new patches
Plans on future​
Societes mechanism - I have some ideas, others than the copy of default societes.
Sub-governments for non-tribes - changes in religion brings changes in community. There should be some unique only for feudal or republic Slavs
More content for heresies - most of the stuff is for the mainstream; heresies in this mod are more interesting than most of native game, but still (for me) are not enough
Migrations - in early medieval pressure Slavic tribes was big. I would like to introduce in early game a similar mechanism (barbarian slavic tribes do non-controllable settlement in other province)
Foreign missionary - some other unreformed pagans should be interested in the adoption of new Slavic faith. I have a few ideas on how to do this, but I have to make many experiments.
Wandering persons in non-Slavic countries - If the King of France can have a Jewish master, a eunuch from India, Africa etc. why shouldn't have possibility to employ a Slavic person? These people should also have their own events.
Changes in cultures - division slavic cultures into primitive, medieval and modern cultures; everyone with their own content (events, modifiers etc.). Probably as a separate mod.
General events, decisions, artifacts, etc. - all that is too general or small to signify as separate point
Steam site​
Main mod
http://steamcommunity.com/sharedfiles/filedetails/?id=739950604
Coat of Arms
http://steamcommunity.com/sharedfiles/filedetails/?id=1119964879
Submod to compatibility with "Rise of Islam" (not actual version can be)​
https://steamcommunity.com/sharedfiles/filedetails/?id=1382159749&searchtext=
Screenshots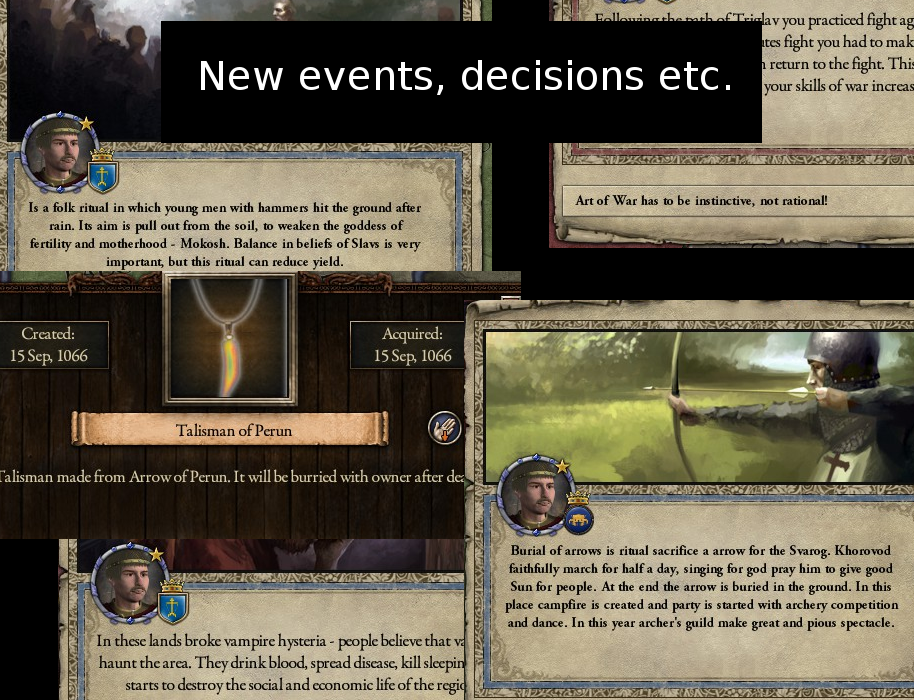 Event for heresy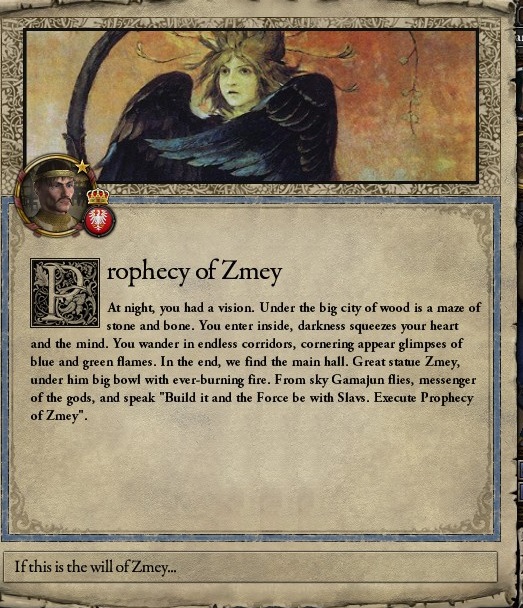 Event for heresy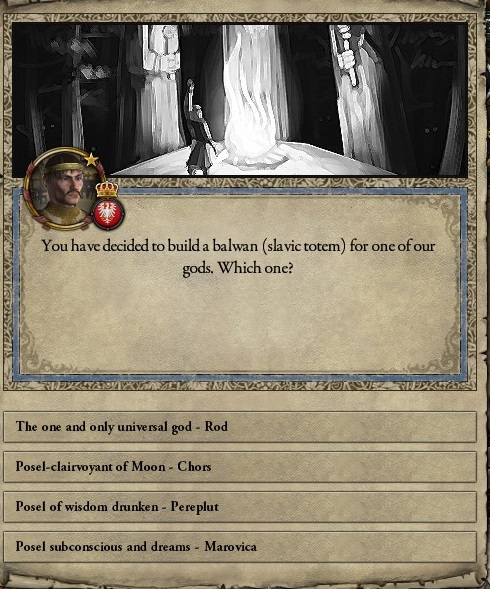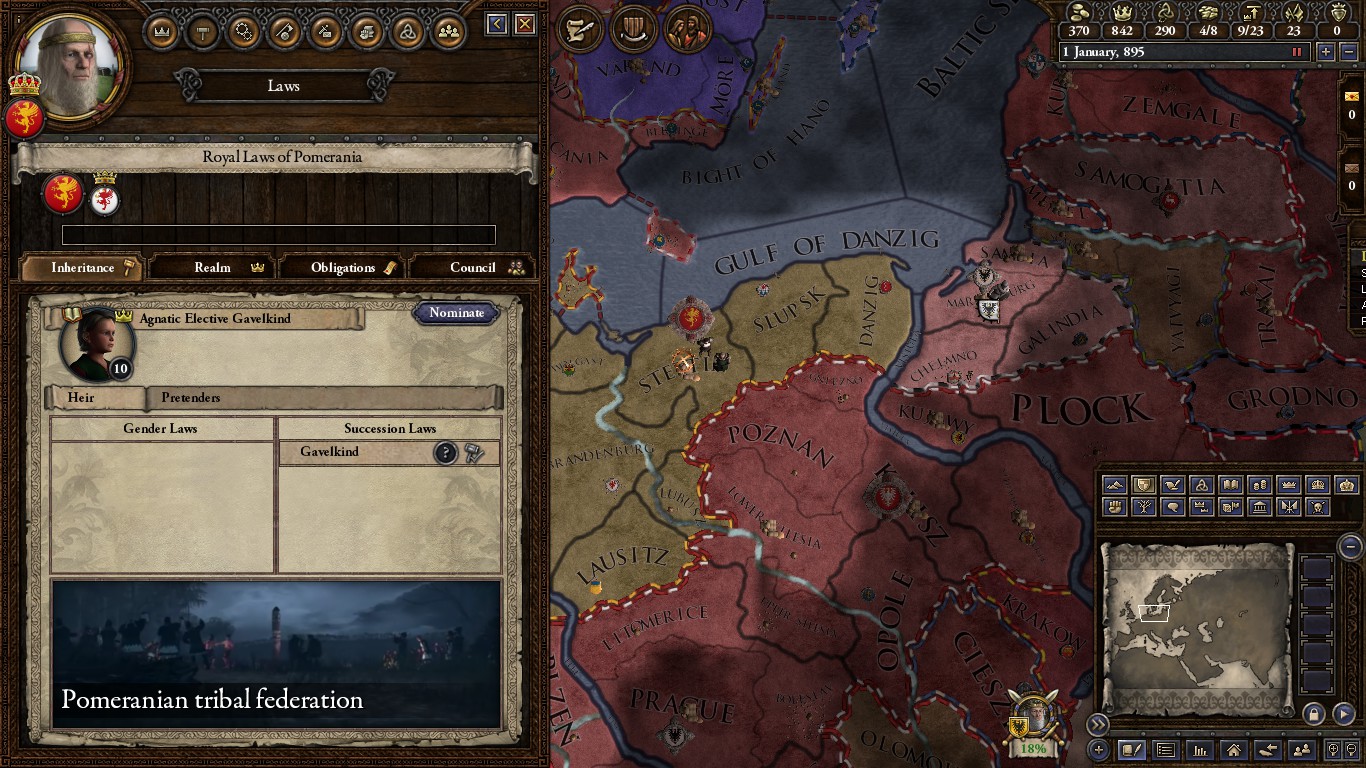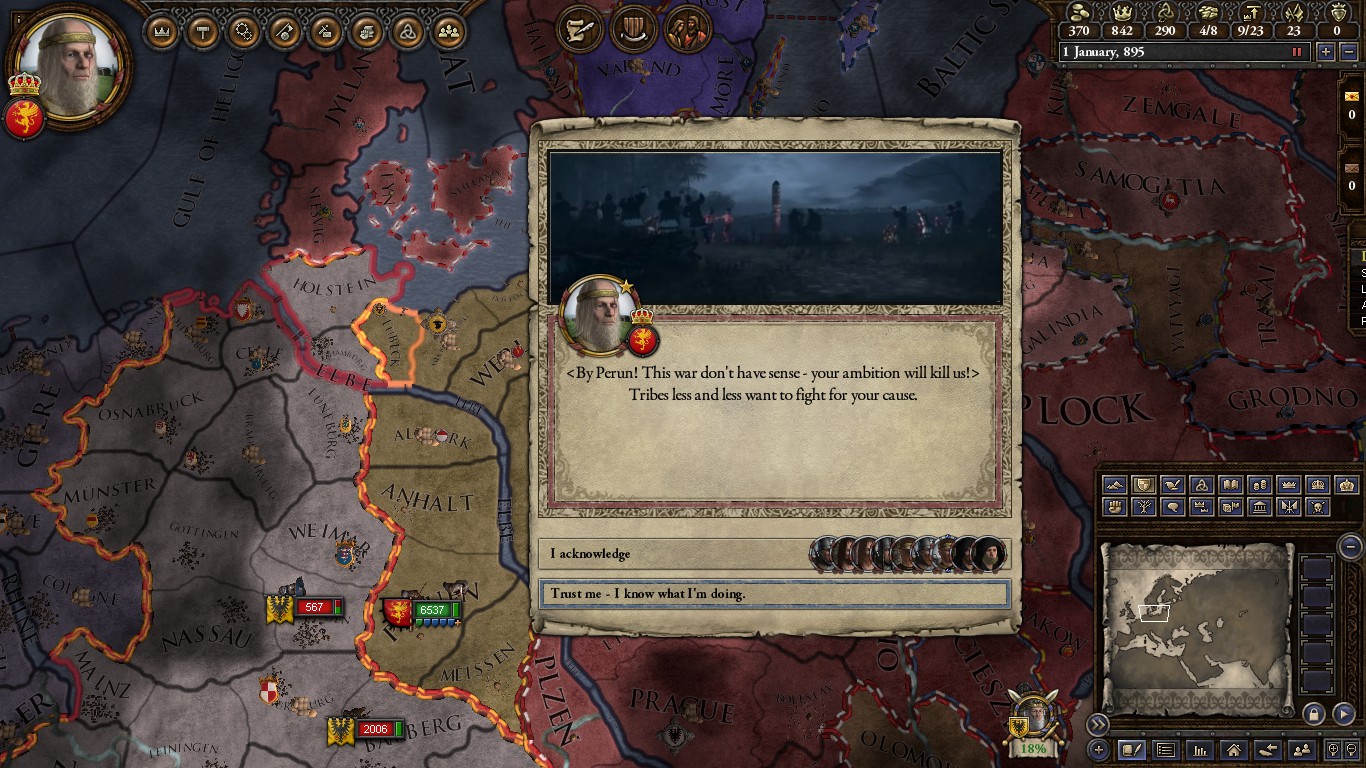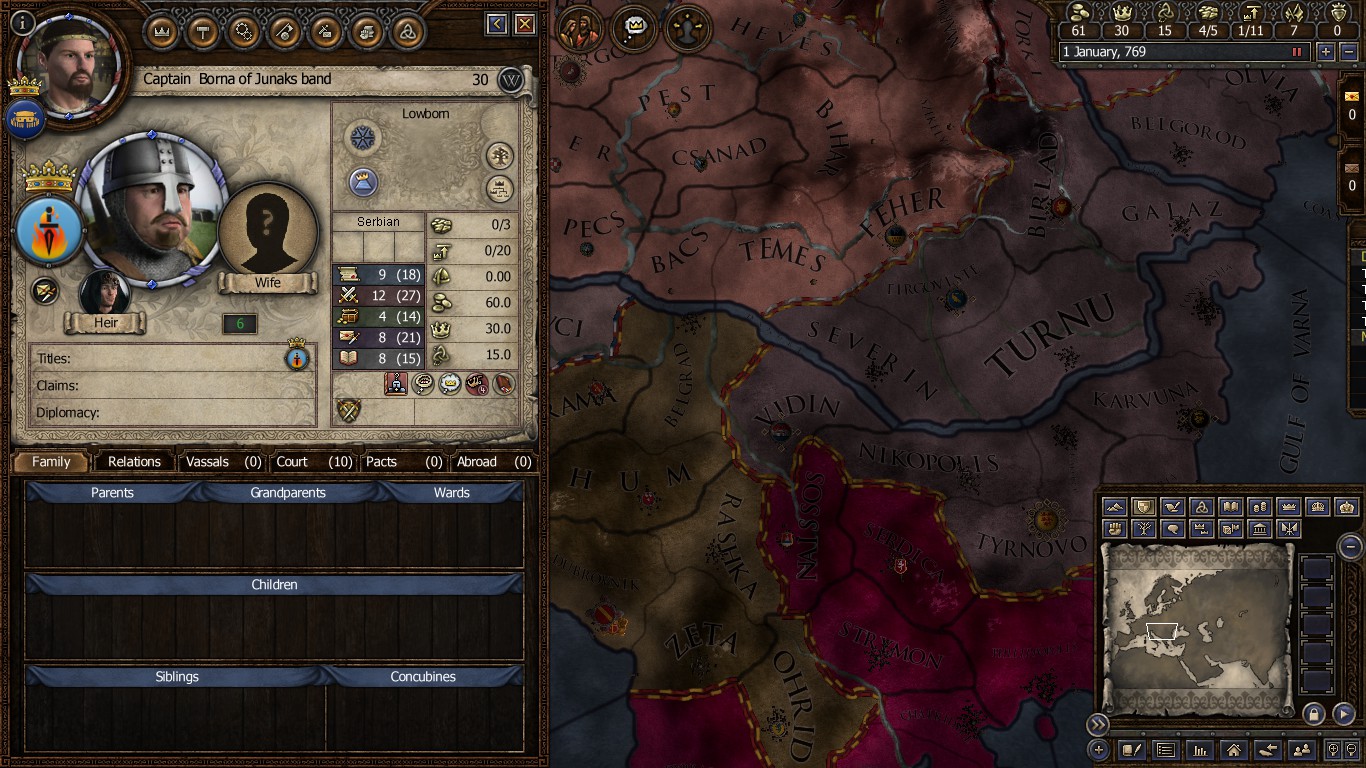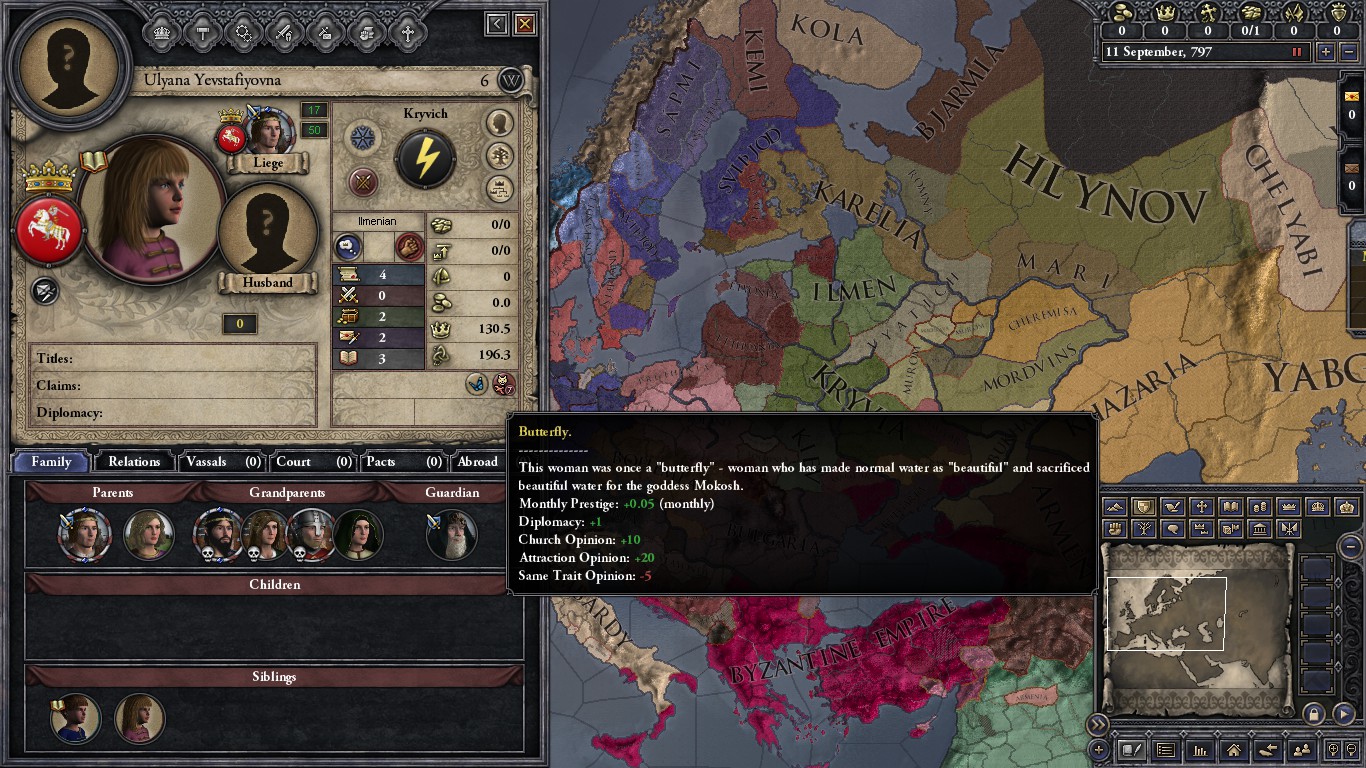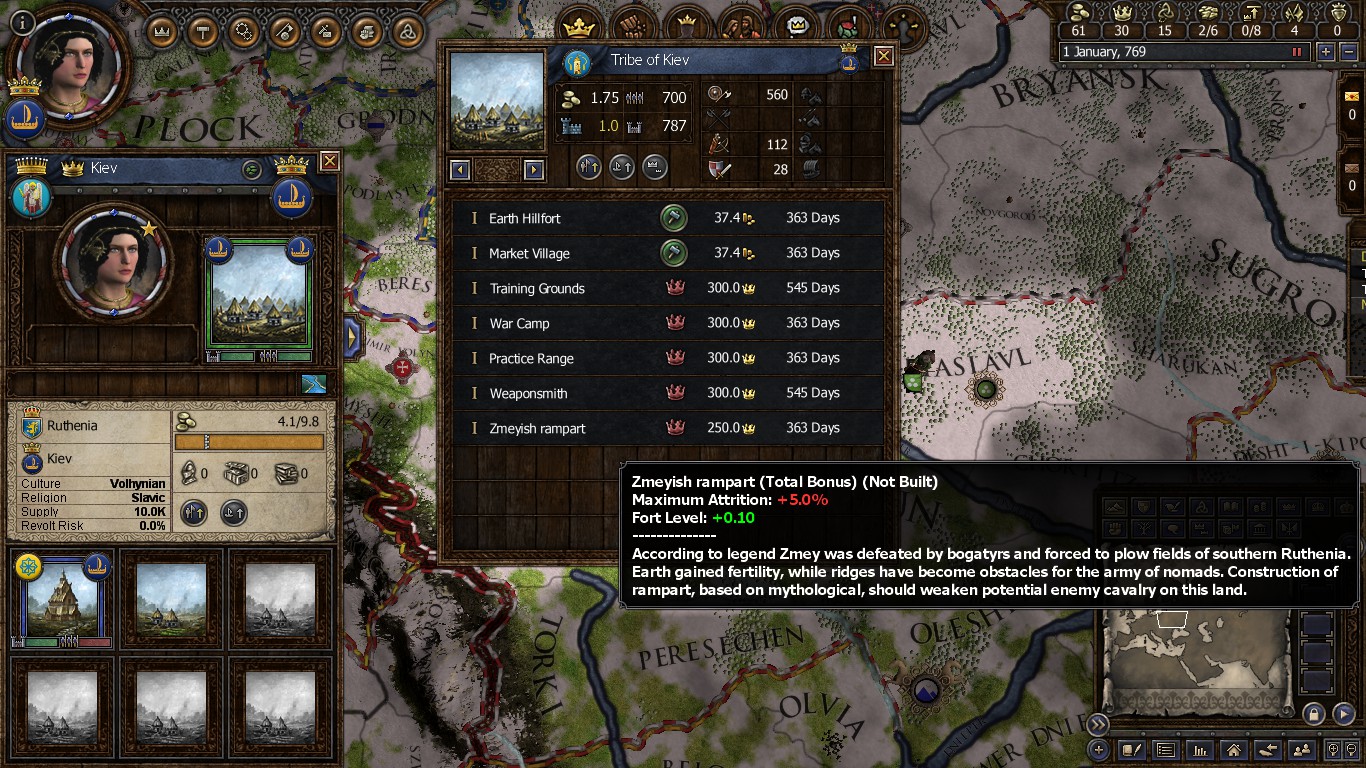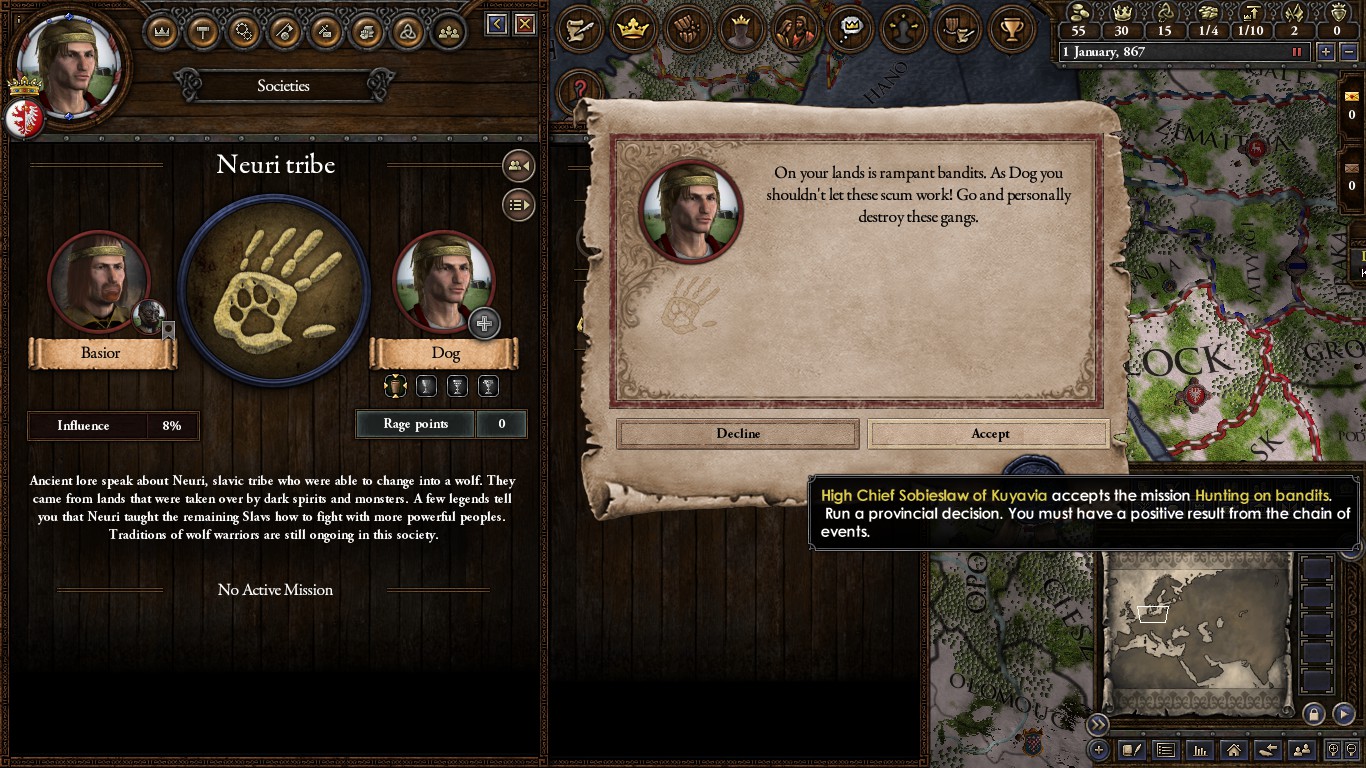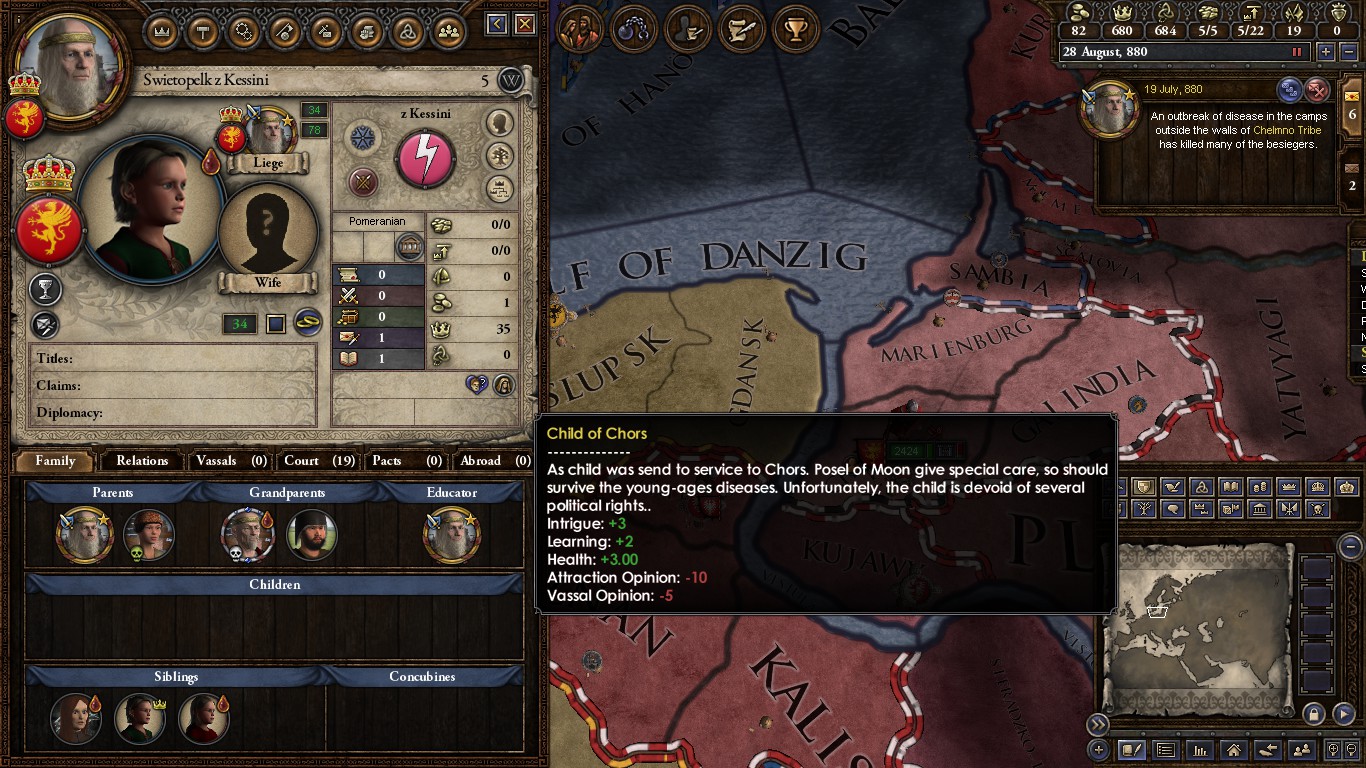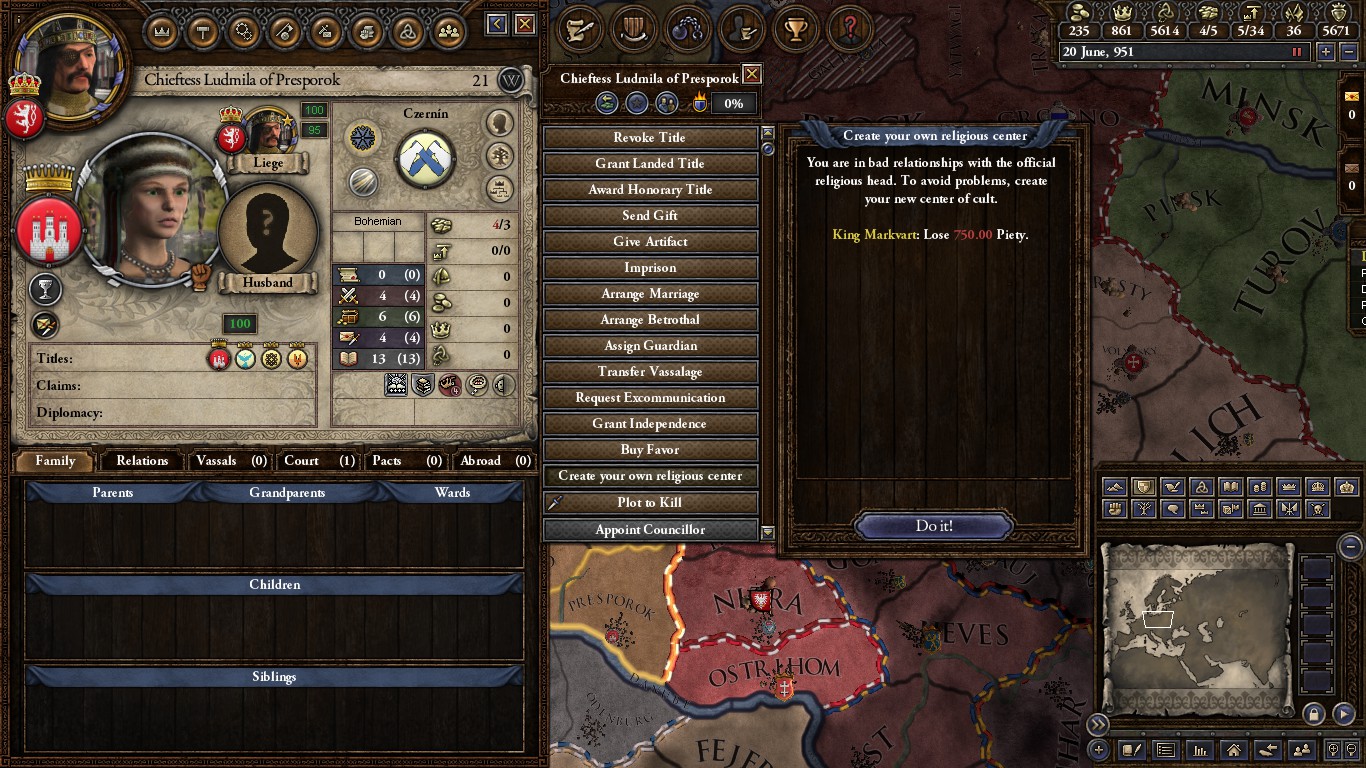 Last edited: