The Right Honourable Merchant
119 Badges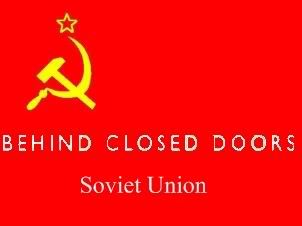 I got this idea for an Soviet AAR few nights ago when i was bored. Main character of this AAR is a Soviet tank commander Sergei "Kurty" Stainovich and his dog. We shall follow their journey from 1936 to who knows how long and we shall see how they deal with tough decisions. I am using Compendium mod with added ministers for few nations like Soviet Union and Finland.
So the first update will come tonight.
Chapter index:
PART 1: World War 2
Chapter 1: Exercises
Chapter 2: Trying to steal our technology
Chapter 3: Revolution and Spies
Chapter 4: Live and let live
Chapter 5: Deal to seal the fate of many
Chapter 6: They dare to refuse us? Attack!
Chapter 7: This is how we change the world
Chapter 8: We had a deal!
Chapter 9: Good news and bad news
Chapter 10: Join us or die!
Chapter 11: Soviet Union strikes back
Chapter 12: One by One
Chapter 13: It is nice to have "friends"
Chapter 14: No terms
Chapter 15: Conquer & Command
Chapter 16: We bring you communism, capishe?
Chapter 17: The new cabinet
Chapter 18: Rush to Berlin
Chapter 19: End of 3rd Reich
Chapter 20: Giant in China
Chapter 21: Peace with the Devil
Chapter 22: End of World War 2
PART 2: Cold War
Chapter 23: After the War
Chapter 24: Dealing with Afghanistan and request of Mao
Chapter 25: Soviet Scandinavia and Spanish Congo
Chapter 26: To Tibet and Beyond!
Chapter 27: Governments?
Chapter 28: We gain this land and we give land there, da?
Chapter 29: Many spies have many eyes!
Chapter 30: We are growing stronger
Last edited: