Before Plantagenet -Chapter 1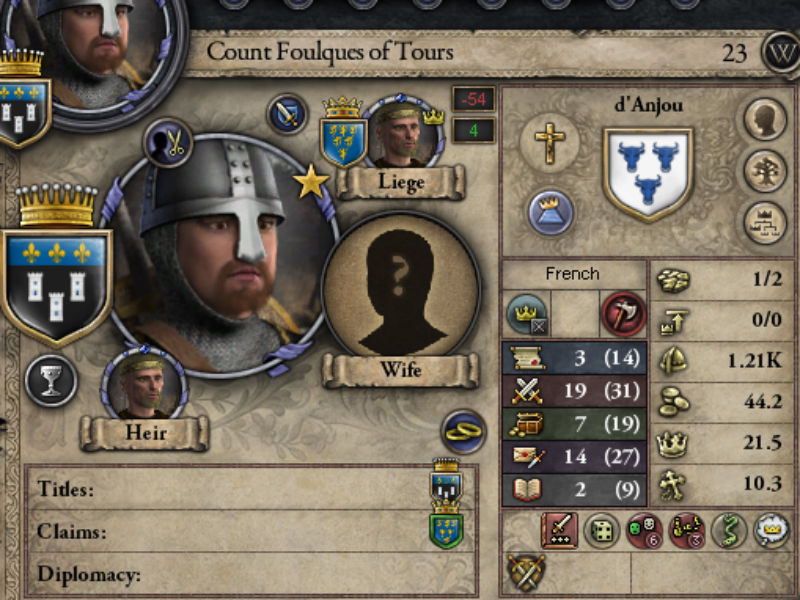 September 1066 –Tours, France
"He is uninterested, my lord."
Foulques d'Anjou sighed. "What of his sister?"
"I do not understand why you are interested in the old crone," Andre said.
"If you do not understand, then perhaps I made a mistake in appointing you chancellor," Foulques said as he glared across the man from across the large wooden table.
Andre bowed his head. "I mis-speak my lord. I know you seek Duke Guilhem's knights. But I wonder if it is worth it. What good is securing your title if you have not a son to pass it to?"
Foulques frowned. Even if Andre was more able for the task than his former chancellor, he did not like the lowborn man anymore. Andre was stubborn. A decent diplomatic mind made up for some of that, but not enough to cover his lack of ambition. Or imagination.
"And you would suggest?" Foulques asked.
"Your stepsister, Constance," Andre replied. "She is but a few years younger than you. And your stepfather would bring a powerful alliance."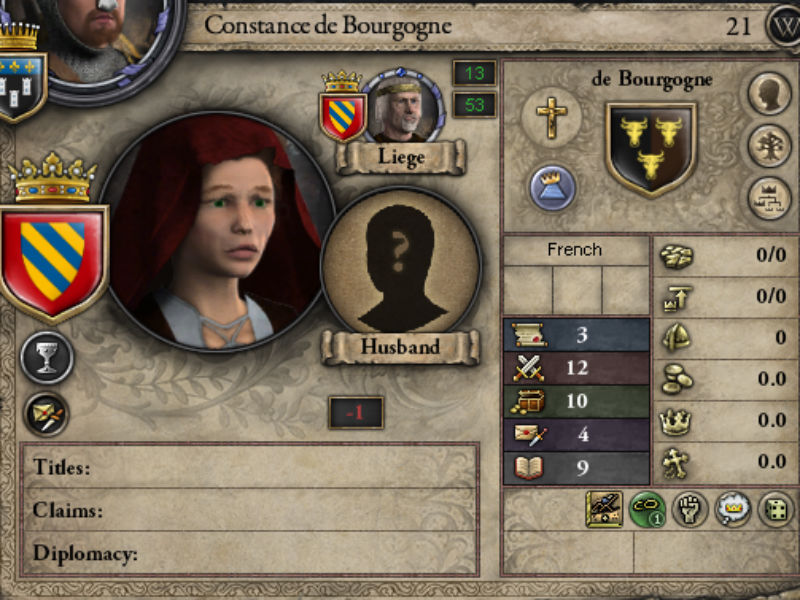 "Which I already could call upon," Foulques said. "He is, after all, my mother's husband. And she's been a dutiful wife, bearing him more children."
"Then someone closer," Andre said. "Aenor de Thouars? Her father's troops would have ease of access to Anjou – helpful in a battle against your brother."
"He can call upon less men than me," Foulques grumbled.
"But between your forces, Duke Robert's and the count's, your brother would hardly stand a chance," Andre said.
He already hardly stands a chance
, Foulques thought to himself. When had Duke Geoffrey ever shown himself capable of handling matters of war? Certainly not when he lost Maine to William the Bastard of Normandy. And not when his refusal to come to Foulques' aid had cost the young man Saintonge to Guilhem, Duke of Aquitaine, Poitou and Gascony.
In time, Foulques might have both back. But for now he had to contend with the problem in front of him – how to remove Geoffrey from power.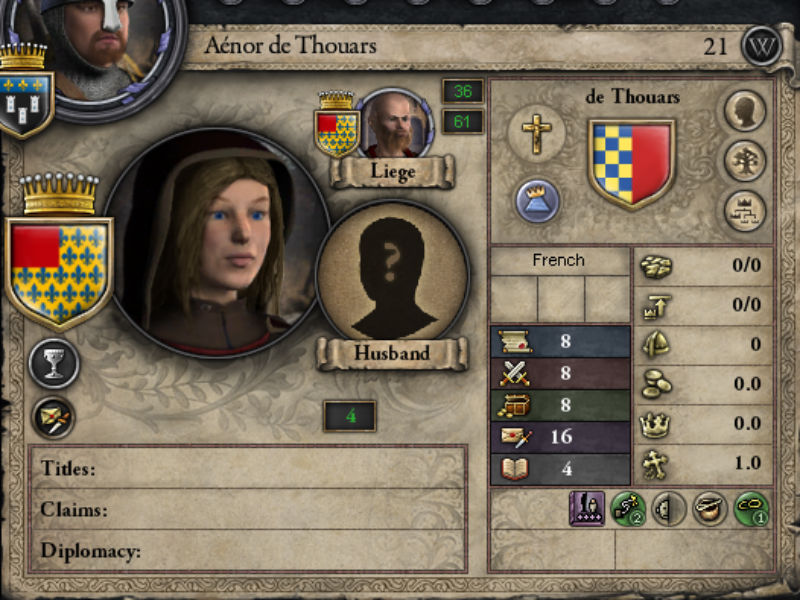 As Foulques listened to council in his keep in Tours, his mind drew towards a military solution. He was confident he could handle his brother on the field of battle, both with his tactics and his ability to inspire men. Geoffrey's questionable military mind and leadership qualities had been further weakened by his excommunication. By himself, Foulques thought victory likely. With his stepfather Duke Robert, it was assured.
But war had its risks as Adrien constantly reminded him. And as Foulques glanced toward the bald spymaster, he knew such a lecture was again about to come.
"I agree an alliance with the Duke of Aquitaine is a tempting," Adrien said. "But beside that he stole Saintonge from you, my lord, I'm not sure he's inclined to hand his sister Beatritz to you. And then my spies are not certain he can be trusted to back you."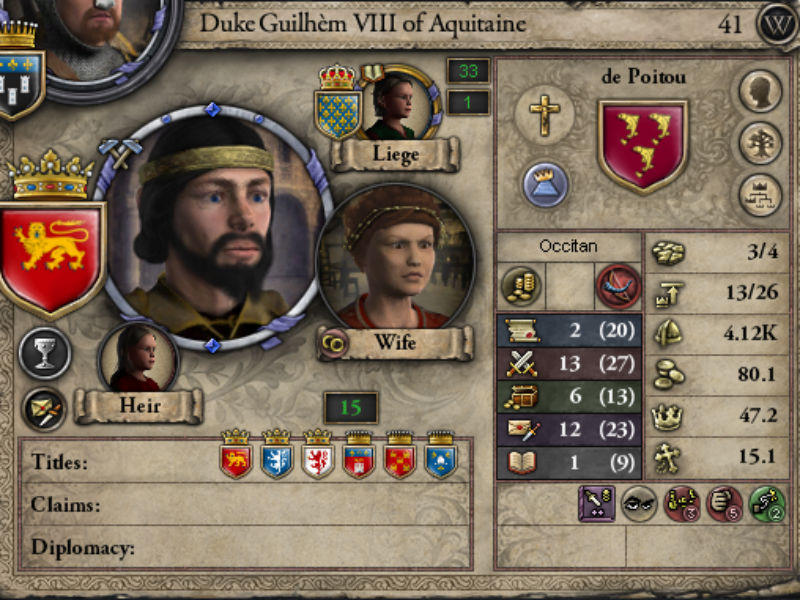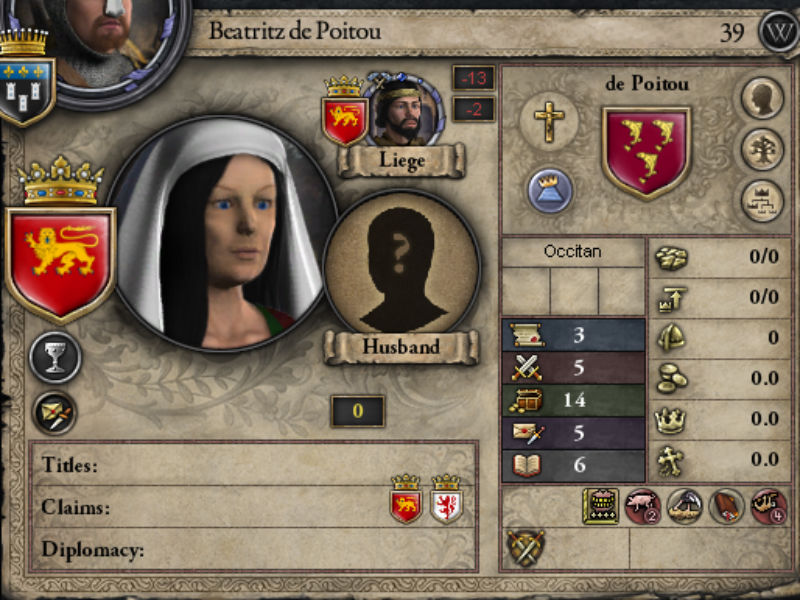 "So you would suggest?"
"The de Thouars girl," Adrien said. "She's a tasty morsel, of sound mind. And she has but one brother. Should luck be with us, perhaps your family might expand your holdings to Thouars without a drop of blood."
"Is that all?" Foulques asked.
"You know my thoughts on attempting to overthrow your brother," Adrien said. "Why risk yourself in battle when an assassin could accomplish the same goal?"
"Because that takes time," Foulques said. "And should it be traced back to me, I'll have the reputation of a kinslayer. If my stepfather did not have such a title, he might already have dealt with young Philippe."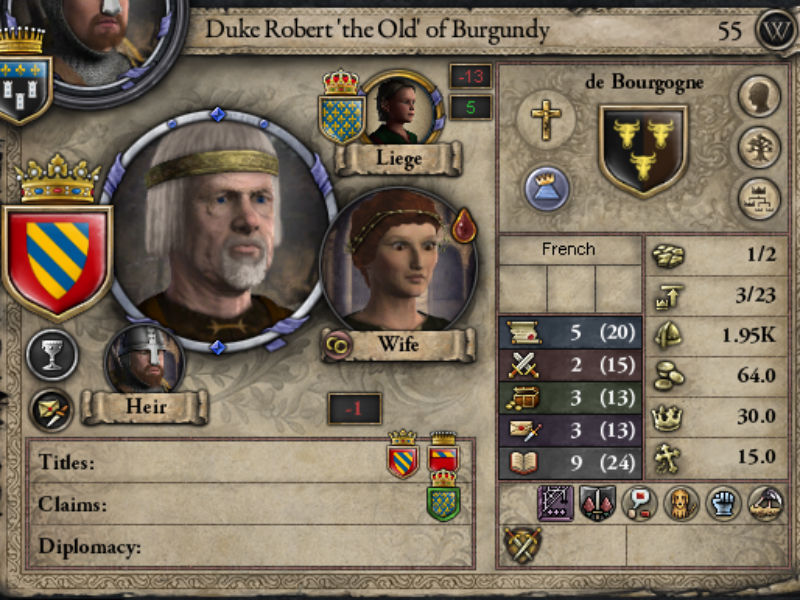 "A living kin-slayer can do more than a dead warrior," Adrien said.
"I've a mind for war. Not for plotting."
"I disagree," Adrien said. "A better mind for war. But a fine plotter as well. And the de Thouars girl also has a knack for both, I hear."
Foulques stroked his goatee. "You both have given me much to consider. I shall make a decision in the morn."
The two councilors departed leaving the Count of Tours alone. He looked over the large map strewn across the table. Anjou was a prize, yet, it was but a start. Foulques desired to reclaim all that his family had lost – Maine, Saintonge, and perhaps more.
If his advisers did not share his ambition, then… he might need to find himself new advisers.
Last edited:
1
Reactions: