This project started out when I was playing Japan and quickly started to run out of leaders. Having researched a little I quickly noticed that many leaders in the game where either fake or had the wrong pictures. So the pack that I am presenting here, is an attempt to balance the above. I wanted to add more leaders and ministers, but not at the cost of historical accuracy. So in most cases the leaders and ministers in this pack have new pictures. In a few cases did I leave leaders and ministers of which I could not find a picture, but only if the person did exist in reality, as either general/admiral or minister and where I judged the plausibility high enough that the picture could indeed be the right one. I only made exceptions in the case of Manchuria and Mengkukuo, simply because they would have ended up with too few leaders. Even though the Mengkukuo file has shrank.
I did not like that the original pictures where all of a different format (breast or headshot, too dark or too bright) and generally of a bad quality, they are now much more uniform and it does look much better.
I adopted the following format in naming leaders and ministers:
Country Tag_Leader/minister_Army/Navy/Air Force_ Name
GER_L_0_Name for army leaders
ROM_L_1_Name for navy leaders
BUL_L_2_Name for air force leaders
ITA_M_Name for ministers
In a couple of cases, leaders are marked by the country they come from. For example Austrians: GER_L_0aus_Name for easier referencing in case there are events that make it useful to find them quickly. The same goes for SS or MVSN leaders.: ITA_L_0mvsn_Name
These leaders' pictures are also marked by their respective countries flags or the SS or MVSN symbol, an idea I took from Bestmajor. (Thanks for that). In case you don't like that you can download the pack without flags, as well.


One other thing. The original leader files included a lot of Air Aces instead of generals. I decided to make a virtue out of this, because many countries would simply not have enough air force generals if they were all removed. But I tried to be uniform in their usage. They are now all marked by an Ace in the left corner. They all have the same starting and end date: 1930 and 1990.
As to their skill level, I adopted the following rules:
0-10 Kills 0 3
11-19 Kills 1 4
20-29 Kills 2 5
29-49 Kills 2 6
50-99 Kills 3 6
100-149 Kills 3 7
150-199 Kills 4 7
201-249 Kills 4 8
250-299 Kills 5 8
300- Kills 5 9
Night Fighters get 1 skill higher. Bomber Aces were given more random skill levels.
A note on death dates: Unfortunately these are now broken in AOD. I am using the real dates of death, not date of retirement. I thought this didn't make sense with the Old Guard trait, that is supposed to reflect leaders that had retired already. In the case of leaders that died in combat or where I could not find the date of death, they now all run till 1990. Makes more sense with them also dying in combat in the game. If you don't like that, just increase the rate of leaders dying in the "Misc" file.
So what's in the pack?
Leaders and ministers for the following countries:
Bulgaria, Croatia, Finland, Germany, Hungary, Italy, Italian Social Republic, Japan, Manchukuo, Mengkukuo, Romania, Siam, Slovakia plus Estonia (not Axis, I know) and a Tech pack for Germany, which was inspired by pictures I took from another mod. In total 6,383 new or enhanced pictures. 3,747 land generals vs. 2.027 in Hoi/AOD, 689 admirals vs. 344 in Hoi/AOD, 891 air force generals vs. 367 in Hoi/AOD
All of which can be downloaded for Hoi2/AOD and Hoi3. In addition the following countries' leader files also include leaders for World War I and can therefore be used with Darkest Hour. Bulgaria, Estonia, Finland, Japan and Romania. Don't use them with AOD, because as mentioned before the death date feature is not working and you'll end up with World War I generals in World War II.
You can download the entire pack with or without flags here:
For Hoi2/AOD
http://www.gamefront.com/files/20484813/Hoi_II_New_Leaders_With_Flag_rar
http://www.gamefront.com/files/20486418/Hoi_II_New_Leaders_Without_Flag_rar
For Hoi3
http://www.gamefront.com/files/20484846/Hoi_III_Leaders_With_Flag_rar
http://www.gamefront.com/files/20484869/Hoi_III_Leaders_Without_Flag_rar
For Darkest Hour
http://www.gamefront.com/files/20484417/DH_New_Leaders_With_Flag_rar
http://www.gamefront.com/files/20484420/DH_New_Leaders_Without_Flag_rar
Or individually:
Bulgaria:
http://www.gamefront.com/files/20486004/BUL_Hoi_II_rar
http://www.gamefront.com/files/20484664/BUL_Hoi_III_rar
http://www.gamefront.com/files/20484400/BUL_DH_rar
Leaders:
Army: 166 (Darkest Hour: 269)
Navy: 24 (Darkest Hour: 36)
Air Force: 20 of which Aces: 9 (Darkest Hour: 27)
Ministers: 155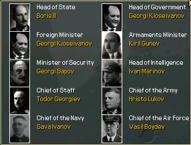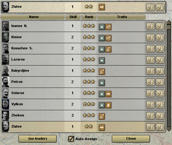 Croatia:
http://www.gamefront.com/files/20484406/CRO_Hoi_II_With_Flag_rar
http://www.gamefront.com/files/20484407/CRO_Hoi_II_Without_Flag_rar
http://www.gamefront.com/files/20484410/CRO_Hoi_III_With_Flag_rar
http://www.gamefront.com/files/20484411/CRO_Hoi_III_Without_Flag_rar
Leaders:
Army: 55
Navy: 3
Air Force: 22 of which Aces: 17
Ministers: 47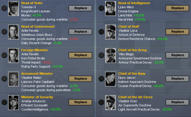 Estonia:
http://www.gamefront.com/files/20484422/EST_Hoi_II_rar
http://www.gamefront.com/files/20484426/EST_Hoi_III_rar
http://www.gamefront.com/files/20484421/EST_DH_rar
Leaders:
Army: 53 (Darkest Hour: 58)
Navy: 8 (Darkest Hour: 59)
Air Force: 4 of which Aces: 2
Ministers: 103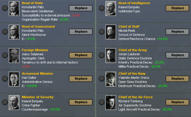 Finland:
http://www.gamefront.com/files/20484430/FIN_Hoi_II_rar
http://www.gamefront.com/files/20484431/FIN_Hoi_III_rar
http://www.gamefront.com/files/20484427/FIN_DH_rar
Leaders:
Army: 119 (Darkest Hour: 148)
Navy: 13 (Darkest Hour: 15)
Air Force: 39 of which Aces: 30 (Darkest Hour: 42)
Ministers: 181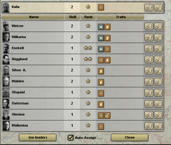 Germany:
http://www.gamefront.com/files/20484435/GER_Hoi_II_With_Flag_rar
http://www.gamefront.com/files/20484444/GER_Hoi_II_Without_Flag_rar
http://www.gamefront.com/files/20484454/GER_Hoi_III_With_Flag_rar
http://www.gamefront.com/files/20484467/GER_Hoi_III_Without_Flag_rar
Leaders:
Army: 1511
Navy: 263
Air Force: 328 of which Aces: 143
Ministers: 254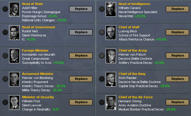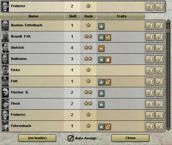 And the Tech Pack:
http://www.gamefront.com/files/20486475/GER_HoiII_Tech_Teams_rar

Hungary:
http://www.gamefront.com/files/20484678/HUN_Hoi_II_rar
http://www.gamefront.com/files/20484681/HUN_Hoi_III_rar
Leaders:
Army: 298
Navy: 11
Air Force: 55 of which Aces: 33
Ministers: 217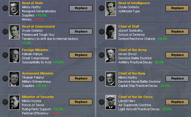 Italy:
http://www.gamefront.com/files/20484683/ITA_Hoi_II_With_Flag_rar
http://www.gamefront.com/files/20484687/ITA_Hoi_II_Without_Flag_rar
http://www.gamefront.com/files/20484692/ITA_Hoi_III_With_Flag_rar
http://www.gamefront.com/files/20484697/ITA_Hoi_III_Without_Flag_rar
Leaders:
Army: 482
Navy: 130
Air Force: 134 of which Aces: 74
Ministers: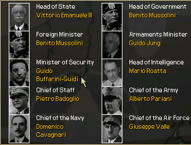 Japan:
http://www.gamefront.com/files/20484701/JAP_Hoi_II_With_Flag_rar
http://www.gamefront.com/files/20484703/JAP_Hoi_II_Without_Flag_rar
http://www.gamefront.com/files/20484708/JAP_Hoi_III_With_Flag_rar
http://www.gamefront.com/files/20484715/JAP_Hoi_III_Without_Flag_rar
http://www.gamefront.com/files/20484698/JAP_DH_With_Flag_rar
http://www.gamefront.com/files/20484700/JAP_DH_Without_Flag_rar
Leaders:
Army: 398 (Darkest Hour: 490)
Navy: 179 (Darkest Hour: 212)
Air Force: 179 of which Aces: 108 (Darkest Hour: 184)
Ministers: 257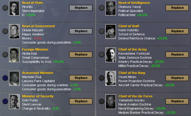 Manchukuo:
http://www.gamefront.com/files/20484720/MAN_Hoi_II_With_Flag_rar
http://www.gamefront.com/files/20484723/MAN_Hoi_II_Without_Flag_rar
http://www.gamefront.com/files/20484726/MAN_Hoi_III_With_Flag_rar
http://www.gamefront.com/files/20484728/MAN_Hoi_III_Without_Flag_rar
Leaders:
Army: 50
Navy: 4
Air Force: 4 of which Aces: 0
Ministers: 46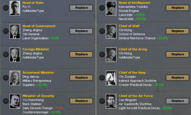 Mengkukuo:
http://www.gamefront.com/files/20484729/MEN_Hoi_II_With_Flag_rar
http://www.gamefront.com/files/20484730/MEN_Hoi_II_Without_Flag_rar
http://www.gamefront.com/files/20484731/MEN_Hoi_III_With_Flag_rar
http://www.gamefront.com/files/20484732/MEN_Hoi_III_Without_Flag_rar
Leaders:
Army: 13
Navy: 1
Air Force: 2 of which Aces: 0
Ministers: 10

Romania:
http://www.gamefront.com/files/20484734/ROM_Hoi_II_rar
http://www.gamefront.com/files/20484736/ROM_Hoi_III_rar
http://www.gamefront.com/files/20484733/ROM_DH_rar
Leaders:
Army: 189 (Darkest Hour: 238)
Navy: 15 (Darkest Hour: 21)
Air Force: 37 of which Aces: 19 (Darkest Hour: 49)
Ministers: 184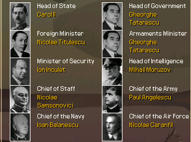 Italian Social Republic:
http://www.gamefront.com/files/20484737/RSI_Hoi_II_With_Flag_rar
http://www.gamefront.com/files/20484739/RSI_Hoi_II_Without_Flag_rar
http://www.gamefront.com/files/20484741/RSI_Hoi_III_With_Flag_rar
http://www.gamefront.com/files/20484742/RSI_Hoi_III_Without_Flag_rar
Leaders:
Army: 70
Navy: 19
Air Force: 35 of which Aces: 22
Ministers: 49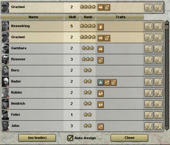 Siam:
http://www.gamefront.com/files/20484743/SIA_Hoi_II_rar
http://www.gamefront.com/files/20484744/SIA_Hoi_III_rar
Leaders:
Army: 53
Navy: 18
Air Force: 22 of which Aces: 6
Ministers: 135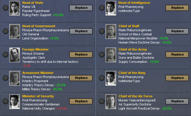 Slovakia:
http://www.gamefront.com/files/20484745/SLO_Hoi_II_With_Flag_rar
http://www.gamefront.com/files/20484746/SLO_Hoi_II_Without_Flag_rar
http://www.gamefront.com/files/20484749/SLO_Hoi_III_With_Flag_rar
http://www.gamefront.com/files/20484751/SLO_Hoi_III_Without_Flag_rar
Leaders:
Army: 17
Navy: 1
Air Force: 11 of which Aces: 9
Ministers: 58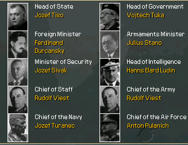 Last edited: