Title. I like the new version of Imperator, its not a time period I typically get too excited over, but it's interesting.
That said, I've not been able to sink more than a few hours in to it at a time... the UI is just too bloody bright for long play sessions, for me.
It appears that the UI uses (mostly) 5 core textures and then a ton of masking maps (which are set to bias/difference/multiply off the underlying texture) to work.
Here is what it looks like when I inverted the "main" background file. It already looks lightyears better with no more Thermonuclear bright menu elements.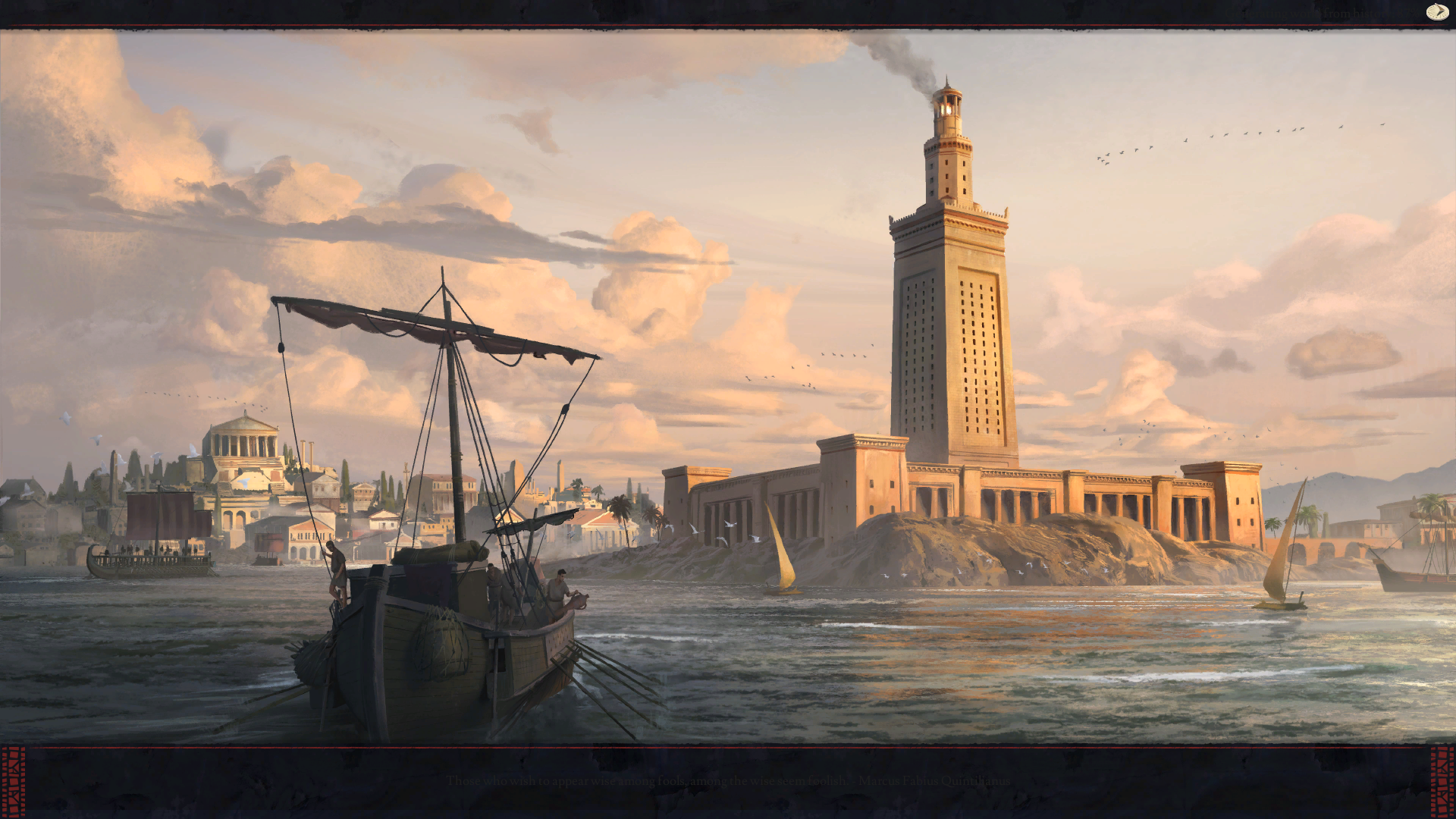 However, all of the font colours would need updating too as you can see above, plenty of text becomes unreadable, though you can probably get part-way there just by experimenting with the other files I circled above. (and I've not screwed with interface modding much in Stellaris, so wouldn't even know where to begin here with manipulating fonts, assuming I'd even want to put the effort in for this - which I don't).
Further, given that there are like 4-5 files used to define the "red" parts of the UI... I'm a little confused as to why there isn't a feature that makes it adapt to your flag colour - or even a game menu that lets you set the accent colour to whatever you like. UI customisation hasnt been huge in past PDX games... but this really seems like untapped low-hanging-fruit. Also, Default Red only makes sense for Rome, and a handful of other nations.
changing a single file re-paints like 60%+ red UI accents, a further few files cover the rest.
I know there have been all sorts of mechanical changes to the game since 1.0. But the one thing that's always held me back (and I imagine others, too) is the same thing that has yet to truly be changed - the lack of a 100% dark mode.
The new UI is definitely an improvement over the old one (whose grey blocky form, If I'm honest, reminded me too much of a windows 95/98 interface) but the lack of a true dark mode stands out as much as any eye-piercingly-bright UI element does in a game like this, built around long play sessions... I don't want to feel the eyestrain of an excel spreadsheet when I'm playing a game.​
Does anyone know if there are official plans for a Dark UI toggle? Or if anyone is actively working on a Dark UI mod for the new version of the interface?
Last edited:
6

2

1
Reactions: