Also known as 'Athalcor's try to write an AAR, vol.4'.
Prologue​
I have started writting and subsequently abandoned three AARs. Maybe the fourth try will finally pull through? I will try to keep this a simple, gameplay/bit narrative focused AAR so I will quickly advance and finish before I lose breath. Well...fingers crossed and let's go with the business!
I will be playing Beornia in V2:HoD, DoD mod (and some little modifications of mine). Without further ado, here is the opening post:
---------------------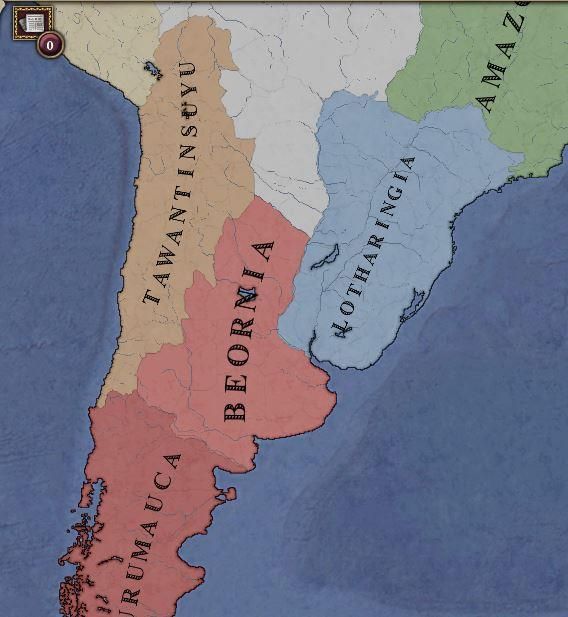 Beornia is an interesting nation, founded by protestant English refugees fleeing from the Catholic Francophone dominated Angevin Empire.
They set up their new home here, in southern Ameriga, giving their settlements nostalgic lands like New Kent, Wessex or even Camelot (which is the seat of the King). Yes, King. Beornia is an absolute monarchy.
Our starting situation is...not really good. Our lands are dirt poor, we have no claims on others whatsoever allowing early expansion, our northern neighbour, Lotharingia is stronger and even though we start allied (a result of our assistance in their war for independence in the early 1810s), that might easily change. In the northwest we share border with the Inca Empire, which was ready to stand against the Spanish conquistadors thanks to meeting with Zheng He's treasure fleet earlier.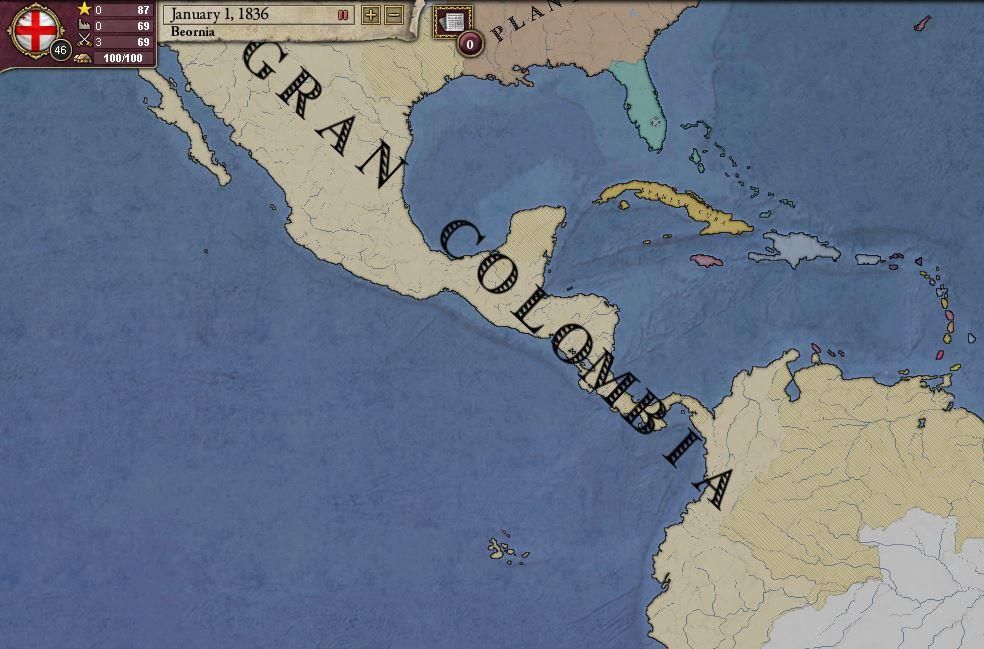 Speaking of Spain, their desperate try to quell the rebellion in their New World colonies is faltering. Even though they might not realise it yet, it is only a matter of time when the last European colony in the New World becomes independent.
(well, at first I thought I would do an AAR as Spain but when I reannexed Gran Colombia, it turned out that the overseas upkeep would cripple my budget forever)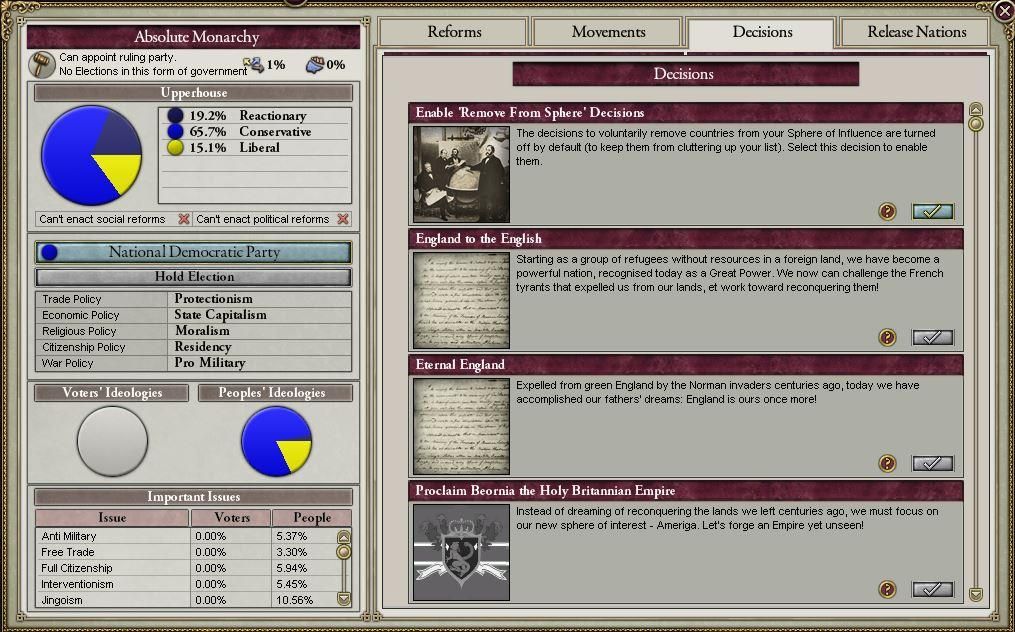 You might ask what makes Beornia interesting to play. It is the two decisions it can take when she becomes a great power. Either claim England and try to retake the old homeland from the Anglois usurpers or finally abandon its English nostalgia and instead form the Holy Britannian Empire, wreaking havoc throughout Ameriga.
-------------------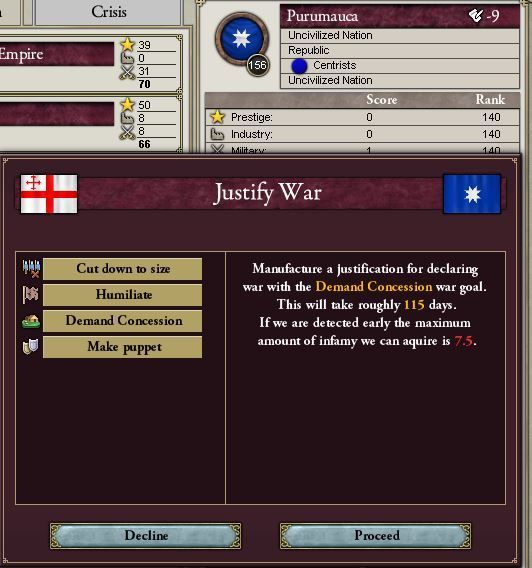 My opening move is to start expanding into the only sensible direction - south, against the only Amerigan nation that is weaker than us, the tribes of Purumauca. Their provinces even have English names - a sign that the game
wants
me to claim their territory.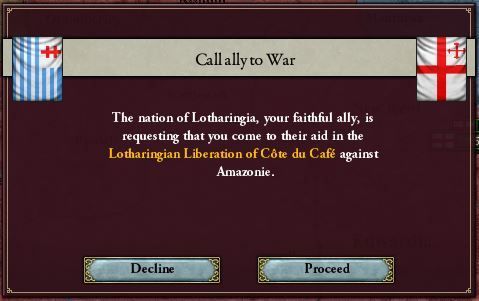 But it seems that we are not the only ones keen to shed blood. It is the January 1st, 1836 and the world awakens to greet the new era...