Managing / Game Director @ Triumph
Paradox Staff
16 Badges
Hi there, and welcome to the first Planetfall development diary after release! With these journals we plan on keeping you informed on the things we are working on as we continue to improve the game. First, we must say that we are very thankful for the great reception the game has gotten on release. Working for four years on a project means there is a lot at stake. It's been a herculean effort both for Triumph and the team at Paradox Stockholm. Kudos for all the fantastic work.
This launch is just the beginning and we aim to support the game for a long time both with free updates and premium expansions. This dev diary is all about looking toward the time directly following launch.

Launch Day PC Patch

We have decided to name our substantial updates after dinosaurs in honor of the Amazon beasts. We'll try to reflect the updates' focus in the choice of dino.
We've already dropped a nameless
PC launch day patch
addressing critical issues which kept some people from launching the game on certain PC configurations and in certain countries, in addition to a couple of other small fixes. Apologies for any inconvenience these launch day issues might have caused.
The only bugs we want in this game are of the cool Kir'ko kind
​
COMING SOON: OUT NOW The Velociraptor Update
The first proper update is therefore called the Velociraptor Update, as it comes quick after release and one of the major things it contains is AI speed optimizations.
This update will significantly reduce the amount of time it takes to finish its world map turns. It can be 2 to 3 times as fast pending situation without affecting decisions.
Edge Scrolling Option for PC
Safe Zone UI controls for Xbox One
Production Overflow Fix
And more!
See the Full VELOCIRAPTOR PATCH Notes: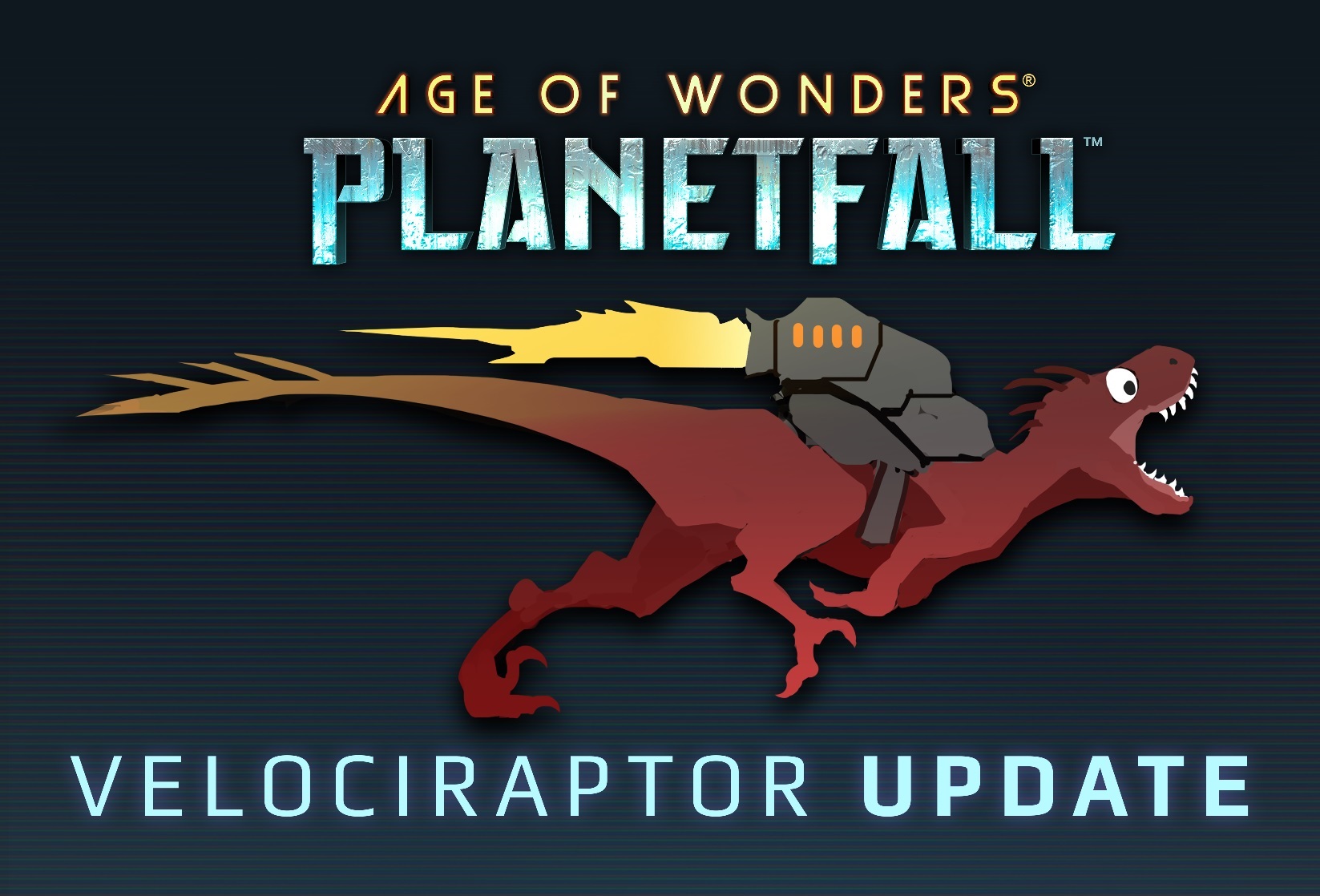 Of course, the Velociraptor patch will also include the launch day patch fixes for Console and a bunch of other fixes including Gameplay balance.
Patch Roll-out Procedure
We roll out our patches as follows:
Step 1: Open Beta on Steam PC: If you have a Steam copy of the game, you may opt to switch to the latest beta version of the game. Note that this version is in the process of being tested and it is not recommended to play multiplayer games with it. See here how you can do this.
Step 2: Live PC: Once it has enough time in Open Beta, we put it live on all platforms. The time between open beta and PC depends on the size of the patch and feedback.
Step 3: Console Roll Out: Console Updates benefit from the PC open beta, but have to go through a separate QA phase and need to be certified by the platform holders. This means the console patches will be a bit behind on those on PC. This delay should be a matter of days rather than weeks though.
Have fun playing and please share your feedback with us in the forums!
Last edited: