Chapter 2. Turning Italy into an economic powerhouse (continued)
In mid July Montecatini finally starts researching Advanced Machine Tools. More researches are launched over the next few weeks.

Franco seems to have lost all of his courage just near the finish line..
Finally, on 16th September, the last enemy spy is arrested and executed.
A few days later, Italy guarantees Finland independence, protecting its rare materials trades. It's just the first of a series of guarantees which reflect the increasing Italian importance in the World. The next countries which il Duce decides to protect are Portugal, Nationalist Spain, Czechoslovakia and Bulgaria.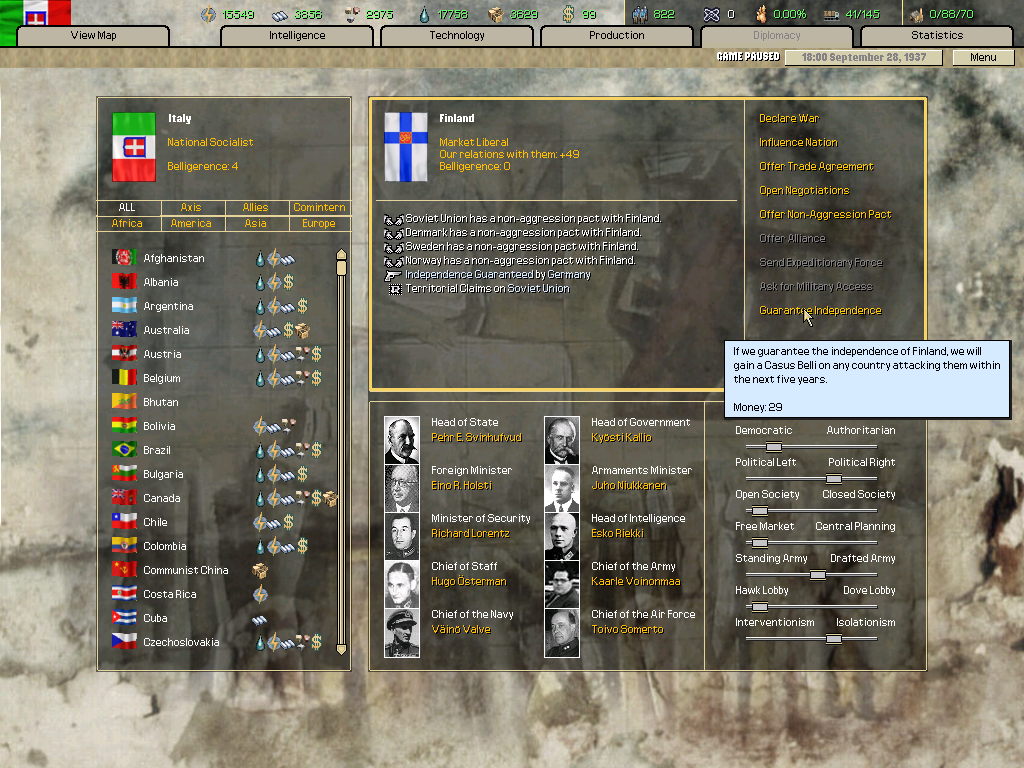 October is the month another CVL is deployed.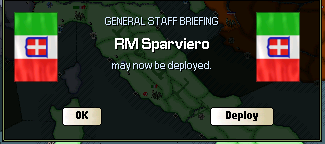 Just as the RM headquarter was relaxing for the absence of any Russian flotilla around to have a look at our CVLs, a recognizance plane reports seeing a few Soviet ships sailing under disguise. By the way, Italy sells the obsolete Heavy Cruiser San Giorgio and a few destroyers to Germany for more supplies.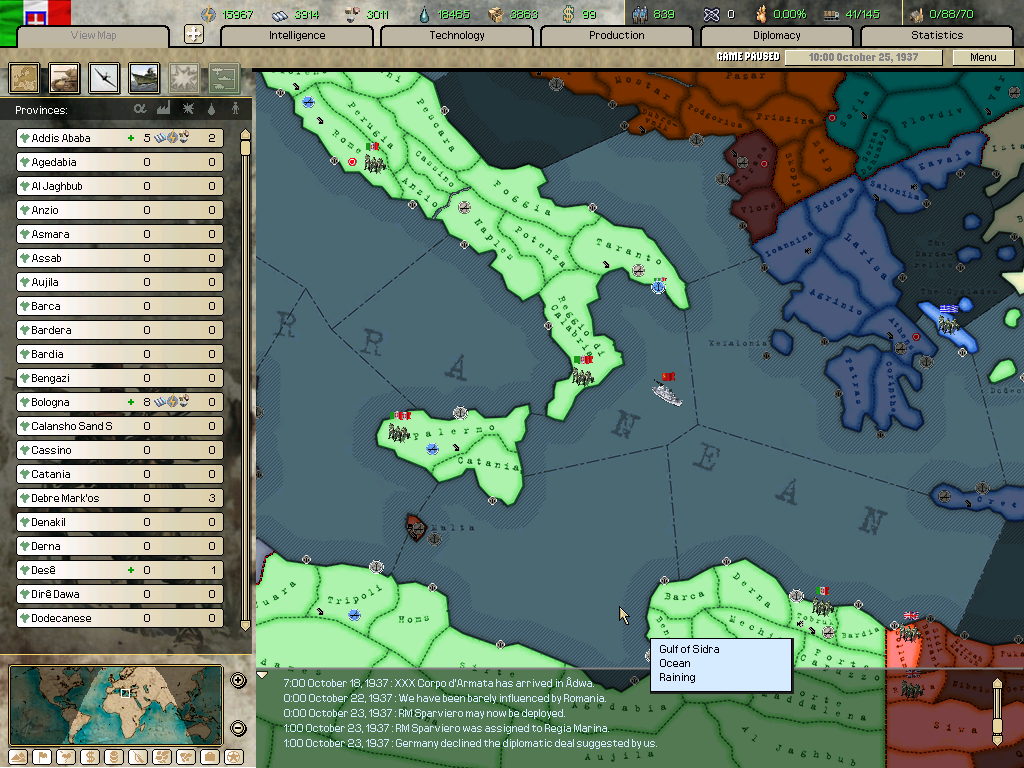 With the end of 1937 approaching, more industries are being completed all over Italy. Industrial improvements begins in Florence, as well.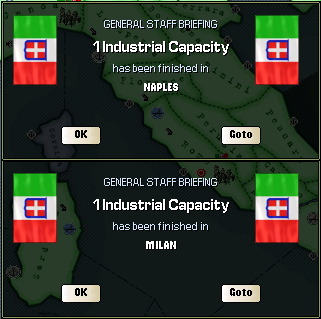 In one of the last cabinet meetings of the year it's decided to start espionage missions against the United Kingdom, to obtain reliable information on their forces.
The last good news of the year come from Ethiopia. Our engineers in Addis Ababa estimates that the province can be brought to full infrastructure by late '40.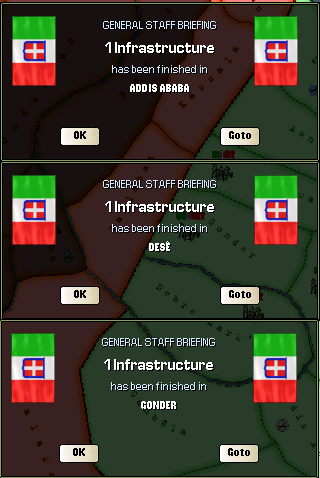 Italian importance for the World equilibrium is well known among Tannu Tuva politicians